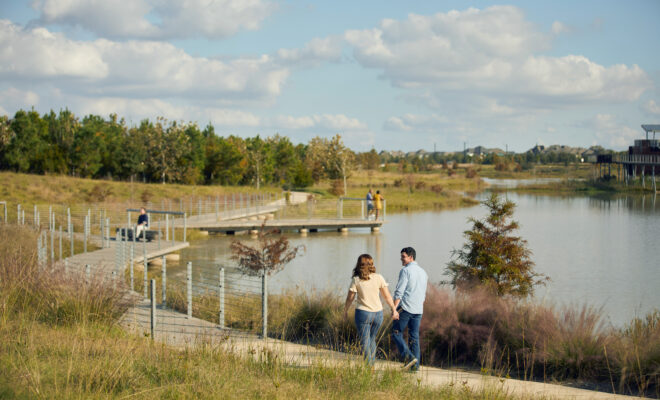 Health
Howard Hughes Celebrates its 300 Miles of Trails During National Trails Month
By |
HOUSTON, TX — The Howard Hughes Corporation® (NYSE: HHC) is turning the spotlight on its open green spaces and network of trails in its master planned communities of The Woodlands®, The Woodlands Hills® and Bridgeland® – celebrating National Trails Month by encouraging residents to walk, jog, or bike the over 300 miles of trails throughout the communities. In addition to National Trails Month, National Trails Day occurs on June 5, and June is also the Great Outdoors Month.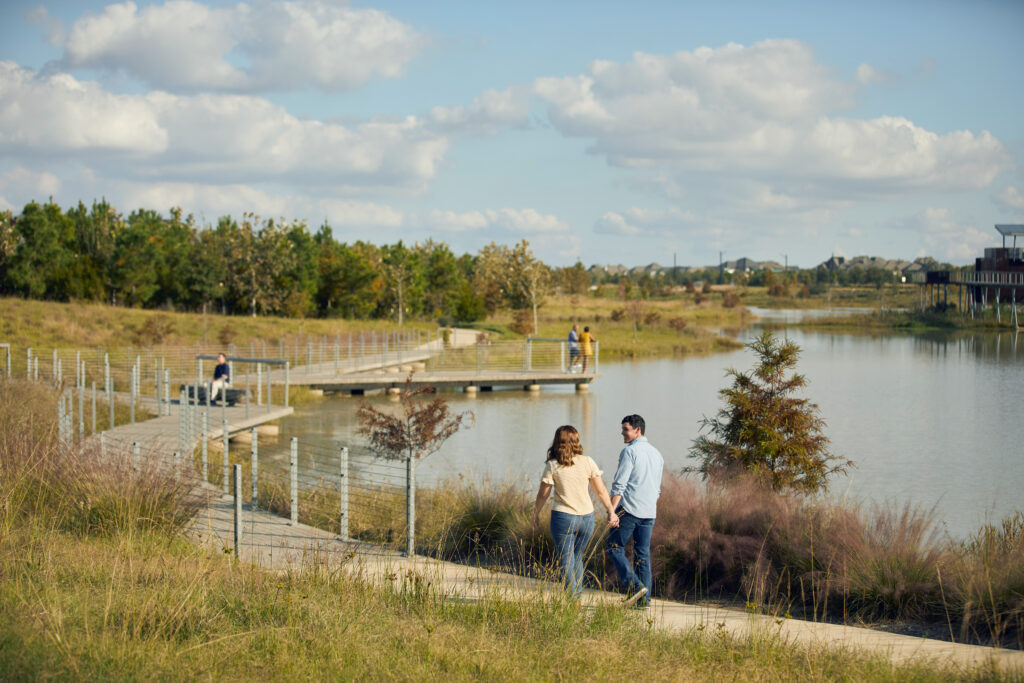 "Our communities are known for their outdoor amenities with miles of trails that encourage an active lifestyle among residents as well as serve to connect neighbors and encourage pedestrian mobility," said Heath Melton, Executive Vice President of Master Planned Communities, Residential, for The Howard Hughes Corporation. "Over the last year, we have welcomed many new residents seeking a place to live with open green spaces and trails that allow them to get outside with their families and enjoy nature. National Trails Month is the perfect time to enjoy the many walking, jogging, and biking paths throughout our Houston communities."
Howard Hughes is committed to planning, developing and nurturing its master planned communities. The mission of Howard Hughes includes creating experiences that are ecologically, socially and economically responsible, valuing the environmental, social and corporate governance (ESG). Tying into the ESG principles and focusing on health and wellbeing in its communities, the team at Howard Hughes has pledged to reach a goal to transverse the 300 miles of trail systems in the three award-winning communities over the course of the month.
The Woodlands, what many consider to be the first innovative master planned community, has led the way among master planned communities that practice environmental preservation. Nearly 28% is dedicated to green space through its 220 miles of trails, 148 parks, seven championship golf courses and greenbelts. Nature trails link neighborhoods to local village centers and The Woodlands Town Center. Also located in The Woodlands is the award-winning George Mitchell Nature Preserve that connects and protects up to 12,000 acres of forest on both sides of Spring Creek. Part of the Spring Creek Greenway Project, it includes miles of linear trails for hiking, bicycling, as well as canoeing.
The Woodlands Hills is a 2,000-acre forested master planned community and will eventually feature 112 acres of open space including miles of hike-and-bike trails, and 20 neighborhood parks. The 17-acre village park, Founders Park and its Activity Center, connect to neighborhoods and nature trails with continuing development. The Woodlands Hills is the first master planned community in Montgomery County to offer dedicated bicycle lanes along major thoroughfares to assist in the community's connectivity.
Bridgeland currently features 70 miles of trails and will have over 250 miles upon completion, connecting pedestrians and bicyclists to various places of interest which include schools, village retail centers, and activity centers. Trails contain scenic views, fitness stations, and other recreational opportunities along greenbelts, waterways, and creeks as well as educational signage found along the Cypress Creek Nature Trail and the trails around the award-winning Josey Lake. 
Miles of open green space and nature trails are a distinct feature of Bridgeland, The Woodlands, and The Woodlands Hills, known for their dedication to environmental design. Bridgeland, with over a quarter of the community dedicated to green space, recently won awards from Houston District Council of the Urban Land Institute (ULI-Houston) with special recognition for recreational water feature Josey Lake, as well as a new award, the Vanguard Award in recognition of development excellence. Bridgeland also recently earned a Gold Award from The Texas Nursery Landscape Association (TNLA) at the Texas Excellence in Landscaping Awards in the Commercial Installation over $500K category and had its neighborhood Parkland Square designated as a Sustainability Star for its sustainability features and environmental design.
The Woodlands was recently recognized as the #1 "Best City to Live in America" by Niche.com and has received numerous past accolades including the Vision Award, Development of Distinction from the Urban Land Institute; American Trails Developer Award; Environmental Planning Award from the American Society of Landscape Architects, Texas Chapter Houston Section; and previous international recognition with a Nations in Bloom Gold Award. 
The Woodlands Hills was recently awarded the prestigious distinction of Quality Planned Development™ by the West Houston Association and North Houston Association. The 17-acre Founders Park in The Woodlands Hills was recognized in 2020 with the Parks and Natural Areas Award for Projects over $500,000 by the Houston-Galveston Area Council. The Greater Houston Builders Association awarded The Woodlands Hills, Master Planner Community Landscape Design of the Year in 2020. 
"The integration of open green spaces and systems of nature paths are some of the signature elements in all of our Howard Hughes communities, and National Trails Month is a great time to celebrate them," said Jim Carman, President, Houston Region at Howard Hughes. "Not only are the trails important for pedestrian mobility, but they are also important for outdoor recreation, providing physical and emotional health benefits for our residents. We encourage everyone to put on their walking or running shoes and hit the trails."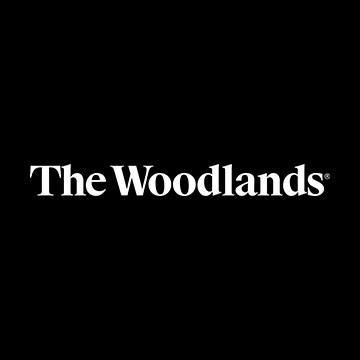 The Woodlands is a 28,500-acre master planned community located 27 miles north of downtown Houston. Throughout its 47-year history, The Woodlands has led the way among master planned communities that practice environmental preservation. It is home to 119,000 people, and over 66,000 people work in the community. The Woodlands is one of the most successful master planned communities in Texas and the nation. The Woodlands was named "Trailblazer of the Year" in 2018 by the Greater Houston Builders Association. The community was also named "Humanitarian of the Year" in 2019, 2017, 2016 and 2007 and "Master Planned Community of the Year" in 2015, 2010 and 2007 by the Greater Houston Builders Association. For more information, visit www.TheWoodlands.com. For additional details, find us on Facebook, Twitter, Instagram and LinkedIn.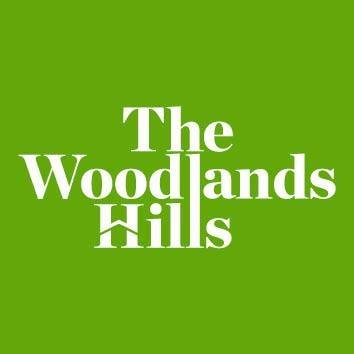 Opened in the summer of 2018, The Woodlands Hills is an award-winning 2,000-acre master planned community offering an abundance of nature-inspired amenities, eventually featuring approximately 112 acres of open space. The acclaimed 17-acre Founders Park provides an Activity Center as its focal point with indoor and outdoor space, a state-of-the-art fitness center and a yoga/events lawn. Founders Park also features leisure and fitness pools, lazy river, sprayground, an innovative playground, a dog park and tennis courts. Forested trails as well as dedicated bike lanes on major connectors are available for the community to enjoy. With the newly opened Sue Luce's Daisy Park and Rick and Roz Dauzat Peace Park, The Woodlands Hills will eventually be home to 20 neighborhood parks. The Woodlands Hills was recently recognized as a Quality Planned Development™ by the West Houston Association and North Houston Association. For more information, visit TheWoodlandsHills.com.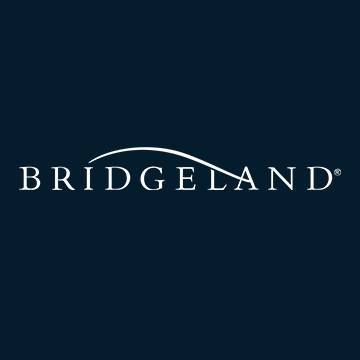 Bridgeland is an 11,500-acre master planned community located in Cypress, Texas and is ranked as the top-selling master planned community in Houston and #9 in the nation. The award-winning development opened in 2006 and offers a wide variety of housing options and extensive outdoor amenities, with a strong emphasis on conserving and enhancing the natural environment. Bridgeland has over 3,000 acres dedicated to lakes, trails and parks, and offers resort-style pools, disc-golf course, stocked lakes and complimentary use of kayaks, paddle boats and other recreational equipment for residents. Lakeland Village Center® is the first of four retail centers in Bridgeland, with additional plans for Bridgeland Central, a 900-acre future town center, along Grand Parkway, which intersects the community. Bridgeland is a development of The Howard Hughes Corporation®. 

The Howard Hughes Corporation owns, manages, and develops commercial, residential, and mixed-use real estate throughout the U.S. Its award-winning assets include the country's preeminent portfolio of master planned cities and communities, as well as operating properties and development opportunities including: the Seaport District in New York; Columbia, Maryland; The Woodlands®, The Woodlands Hills®, and Bridgeland® in the Greater Houston, Texas area; Summerlin®, Las Vegas; and Ward Village® in Honolulu, Hawai'i. The Howard Hughes Corporation's portfolio is strategically positioned to meet and accelerate development based on market demand, resulting in one of the strongest real estate platforms in the country. Dedicated to innovative placemaking, the company is recognized for its ongoing commitment to design excellence and to the cultural life of its communities. The Howard Hughes Corporation is traded on the New York Stock Exchange as HHC. For additional information visit www.howardhughes.com.