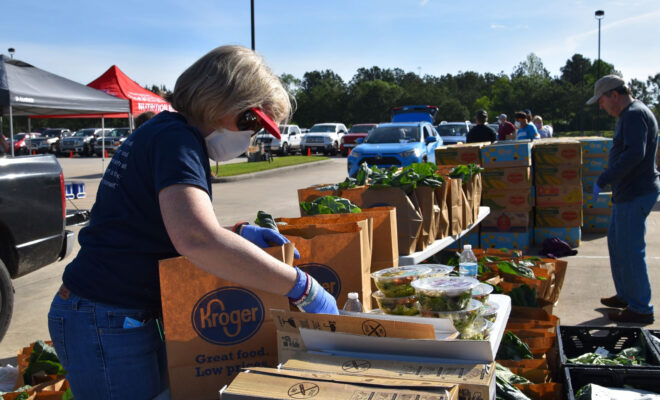 Lifestyle
Howard Hughes Corp. Announces Fall Giving Drive for New Homebuyers
By |
HOUSTON, TX —The Howard Hughes Corporation® (NYSE: HHC) is pleased to announce that its Houston area communities — The Woodlands Hills®, an award-winning master planned community, and Bridgeland®, the No. 1 selling master planned community in Texas — will each launch its Fall Giving Drive on September 1, lasting all month.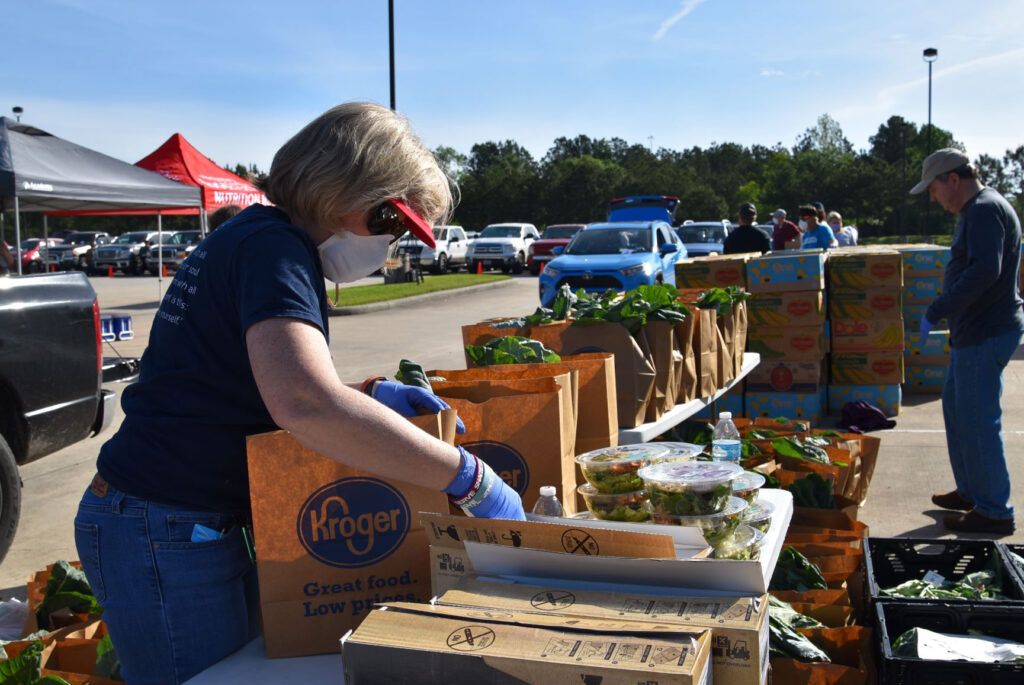 For each new home sold at one of these award-winning communities during this period, The Howard Hughes Corporation will donate $500 on behalf of the buyer to one of the following charities selected by the buyer: Leukemia & Lymphoma Society, YES to YOUTH, HomeAid Houston, Montgomery County Food Bank, and Cy-Fair Educational Foundation. During a time of record home sales, the charitable effort gives homebuyers the opportunity to make a positive impact in the Greater Houston region while finding a new home.
Since inception, The Howard Hughes Corporation has been an active philanthropist in the Greater Houston area, donating annually to over 130 causes of local non-profit organizations. Community-focused philanthropy is a guiding principle in the company's corporate social responsibility program, HHCares, through financial donations and volunteerism.
"At The Howard Hughes Corporation, we are dedicated to improving the quality of life in and around our communities," said Heath Melton, Executive Vice President of MPC, Residential for The Howard Hughes Corporation. "With homes selling at record-breaking numbers, providing our homebuyers with the opportunity to have $500 donated to a charitable organization of their choice will deliver much needed funds to worthy causes. We hope this campaign acts as an inspiration toward building an even stronger culture of giving and volunteerism in our communities."
The Howard Hughes Corporation will not be alone in this effort. This year's Fall Giving Drive will also have 100% of the homebuilders in Bridgeland and The Woodlands Hills as well as some Realtor® partners donating to the selected charities, providing an even greater impact for the charities and the meaningful work they do. Platinum contributors include Beazer Homes, Century Communities, Chesmar Homes Coventry Homes, Darling Homes, David Weekley Homes, Fedrick Harris Estate Homes, Gehan Homes, Highland Homes, Lennar, M/I Homes, Newmark Homes, Partners in Building, Perry Homes, Ravenna Homes, Taylor Morrison, Village Builders, Westin Homes and Ray Larson Group – Re/Max The Woodlands and Spring. Silver contributors include Neighbors Ellis Team – Better Homes and Gardens Gary Greene, The Franklin Team Brokered by eXp Realty, The Lippincott Team – Keller Williams Platinum, The Tello Team – eXp Realty, and Shelley Colley – The Franklin Team.
Each selected charity in the Fall Giving Drive serves and aids thousands to fulfill its respective missions. The Leukemia & Lymphoma Society (LLS) is a nationally recognized charity with LLS funds going towards the research for blood cancer cures and improving quality of life for patients and affected families.
YES to YOUTH provides Montgomery County youth with crisis counseling, shelter programs and prevention services.
HomeAid Houston, a charity sponsored by the Greater Houston Builders Association (GHBA), identifies long-term stable homeless care providers who need additional capacity and pairs them with GHBA builders, vendors and suppliers who donate their time, materials and labor to help build transitional homeless shelters.
The Montgomery County Food Bank's mission is to unite the community to fight hunger, providing over 11 million nutritional meals through a vast network of over 70 partner pantries, local school districts and community partners.
The Cy-Fair Educational Foundation seeks to raise funds to increase college access for graduates and instructional support for teachers of Cy-Fair ISD.
"The Howard Hughes Corporation seeks to not only provide innovative first-class homes and communities, but also act as a steward of the non-profit organizations that elevate our neighborhoods," said Jim Carman, President, Houston Region for The Howard Hughes Corporation. "The Fall Giving Drive is a perfect example of the power of HHCares, as well as a win-win for homebuyers and the worthy charities they will fund."
Learn more about Bridgeland and The Woodlands Hills, developments of The Howard Hughes Corporation®, at Bridgeland.com or TheWoodlandsHills.com.
Bridgeland is an 11,400-acre master planned community located in Cypress, Texas and is ranked as the top-selling master planned community in Texas and number 10 in the nation. The award-winning development opened in 2006 and offers a wide variety of housing options and extensive outdoor amenities, with a strong emphasis on conserving and enhancing the natural environment. Bridgeland has over 3,000 acres dedicated to lakes, trails and parks, and offers resort-style pools, disc-golf course, stocked lakes and complimentary use of kayaks, paddle boats, and other recreational equipment for residents. Lakeland Village Center® is the first of four retail centers in Bridgeland, with additional plans for Bridgeland Central, a 900-acre future town center, along Grand Parkway, which intersects the community. Bridgeland is a development of The Howard Hughes Corporation®.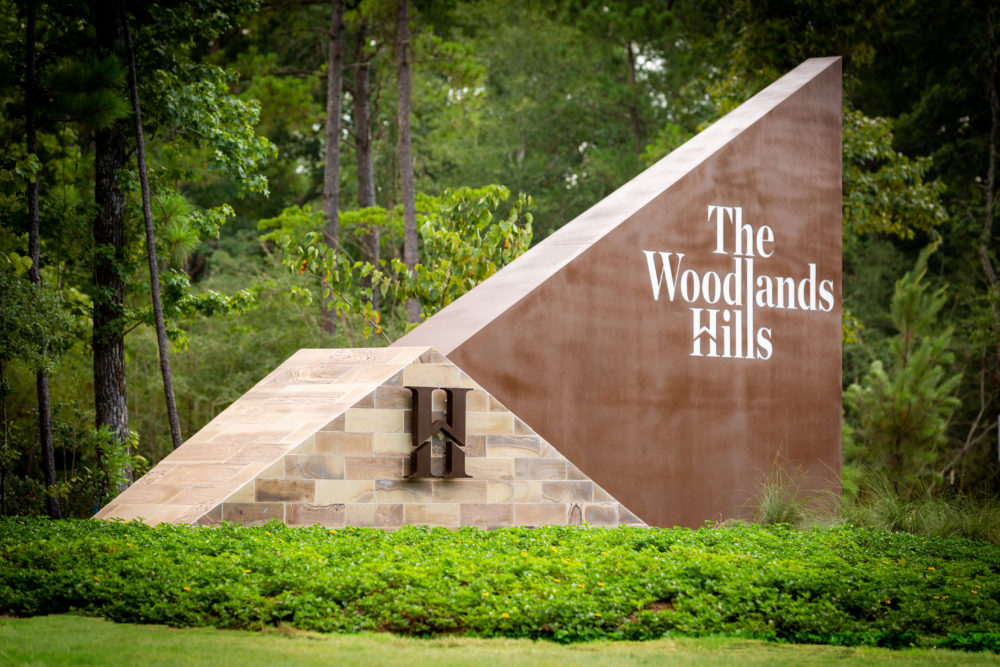 The Woodlands Hills is an approximately 2,000-acre master planned community, situated 13 miles north of The Woodlands® in Conroe and Willis, Texas. Located on FM 830 on the west side of I-45 with the property boundary extending north to FM 1097 and south to League Line Road, The Woodlands Hills offers easy access to I-45, the Grand Parkway and the Hardy Toll Road. The development is in close proximity to Conroe-North Houston Regional Airport, Lake Conroe and the Sam Houston National Forest. The Woodlands Hills is the third master planned community in Texas from The Howard Hughes Corporation® and is the sister community to The Woodlands® and Bridgeland®, two of the top-selling, award-winning master planned communities in Texas and the nation. For more information, visit TheWoodlandsHills.com.

The Howard Hughes Corporation owns, manages, and develops commercial, residential, and mixed-use real estate throughout the U.S. Its award-winning assets include the country's preeminent portfolio of master planned cities and communities, as well as operating properties and development opportunities including: the Seaport District in New York; Columbia, Maryland; The Woodlands®, The Woodlands Hills, and Bridgeland® in the Greater Houston, Texas area; Summerlin®, Las Vegas; and Ward Village® in Honolulu, Hawai'i. The Howard Hughes Corporation's portfolio is strategically positioned to meet and accelerate development based on market demand, resulting in one of the strongest real estate platforms in the country. Dedicated to innovative placemaking, the company is recognized for its ongoing commitment to design excellence and to the cultural life of its communities. The Howard Hughes Corporation is traded on the New York Stock Exchange as HHC. For additional information visit HowardHughes.com.