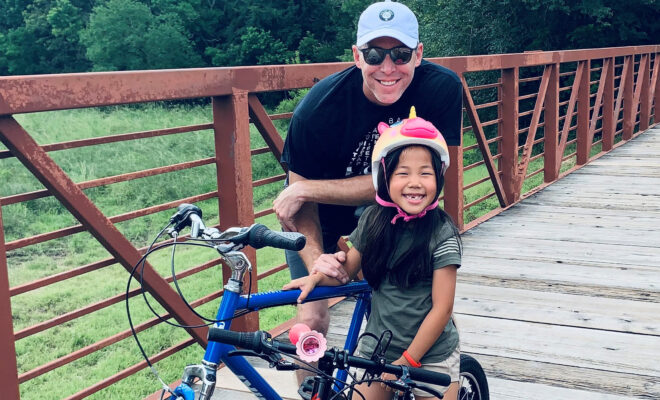 Fitness & Sports
Howard Hughes Corp. Employees Walked, Jogged, and Biked over 1,800 Miles of Trails in The Woodlands, Bridgeland, and The Woodlands Hills
By |
THE WOODLANDS, TX – In recognition of National Trails and Great Outdoors Month in June, a team of employees from The Howard Hughes Corporation® (NYSE:HHC) walked, jogged and biked over 1,800 miles along the nature trails that wind throughout The Woodlands®, Bridgeland® and The Woodlands Hills®.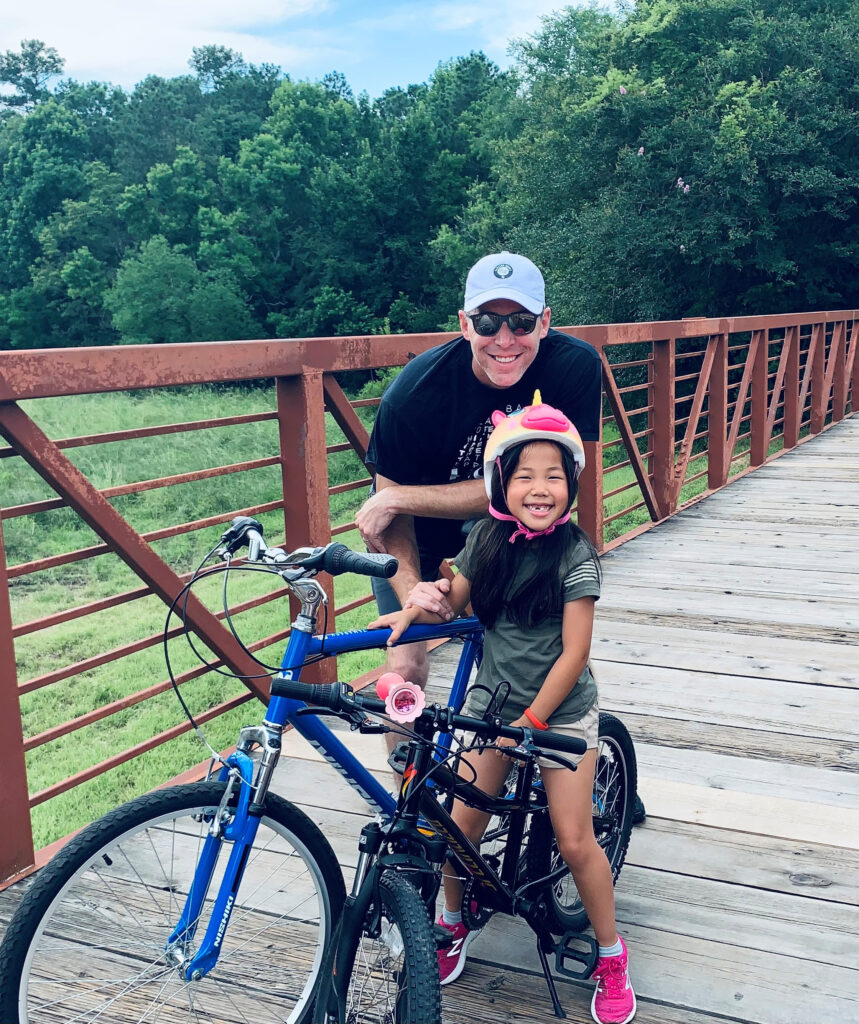 The team had originally set a goal to cover 300 miles, which is the number of miles of trails created by Howard Hughes to provide access to nature within these three award-winning master planned communities in the Greater Houston area. The 300-mile goal was surpassed sixfold as the team tallied a whopping 1,825 miles along the beautiful, nature-laced pathways.
"We are devoted to promoting an active lifestyle in our communities, and this is evident in our hike-and-bike trails," said Jim Carman, President – Houston Region for The Howard Hughes Corporation. "To understand the extent of our nature trails we offer residents within our communities, their combined full length is the equivalent of traveling from The Woodlands, Texas to Baton Rouge, Louisiana. Our employees and their families enjoy these amenities as well, and proudly trekked over 1,800 miles during the month of June – an equivalent of a trip to New York City!"
The Woodlands is recognized as a leader in environmental preservation. The renowned community offers 28% of dedicated green space through its 220 miles of trails, 148 parks, seven championship golf courses and greenbelts. Nature trails link neighborhoods to local village centers, parks, schools, places of worship, employment and more. Also located in The Woodlands is the award-winning George Mitchell Nature Preserve that connects and protects up to 12,000 acres of forest on both sides of Spring Creek with miles of linear trails for hiking and biking, as well as canoeing.
Located in Cypress, Bridgeland currently features 70 miles of trails and will have over 250 miles upon completion, connecting pedestrians and bicyclists to various places of interest which include parks, schools, village retail centers and activity centers.
Just three years young, The Woodlands Hills, a forested master planned community north of The Woodlands in Conroe and Willis, will eventually feature 112 acres of open space and currently includes miles of hike-and-bike trails. The Woodlands Hills is the first master planned community in Montgomery County to offer dedicated bicycle lanes along major thoroughfares to assist in the community's connectivity.
Heath Melton, Executive Vice President, MPC Residential added, "With an abundance of open space and several hundred miles of nature trails, The Woodlands, Bridgeland and The Woodlands Hills invite all to take advantage of the great outdoors."


The Woodlands, a 28,500-acre award-winning master planned community located 27 miles north of downtown Houston, was recently recognized as the #1 Best Community to Live in America by Niche.com. The Woodlands offers an unprecedented 28% of green space, leading the way among master planned communities that practice environmental preservation. It is home to 119,000 people, and over 66,000 people work in the community. Considered one of the most successful master planned communities in the nation, The Woodlands has received numerous past accolades including the Vision Award, Development of Distinction from the Urban Land Institute; three-time honoree of "Master Planned Community of the Year", four-time recipient of "Humanitarian of the Year" and "Trailblazer of the Year" in 2018 by the Greater Houston Builders Association; American Trails Developer Award; Environmental Planning Award from the American Society of Landscape Architects, Texas Chapter Houston Section; and previous international recognition with a Nations in Bloom Gold Award. For more information, visit www.thewoodlands.com. For additional details, find us on Facebook, Twitter, Instagram and LinkedIn.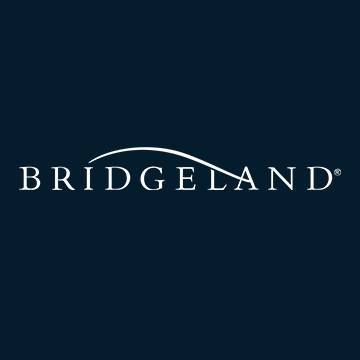 Bridgeland is an 11,500-acre master planned community located in Cypress, Texas and is ranked as the #14 top-selling master planned community in the nation. The award-winning development opened in 2006 and offers a wide variety of housing options and extensive outdoor amenities, with a strong emphasis on conserving and enhancing the natural environment. Bridgeland has over 3,000 acres dedicated to lakes, trails and parks, and offers resort-style pools, disc-golf course, stocked lakes and complimentary use of kayaks, paddle boats and other recreational equipment for residents. Lakeland Village Center® is the first of four retail centers in Bridgeland, with additional plans for Bridgeland Central, a 900-acre future town center, along Grand Parkway, which intersects the community. Bridgeland is a development of The Howard Hughes Corporation®.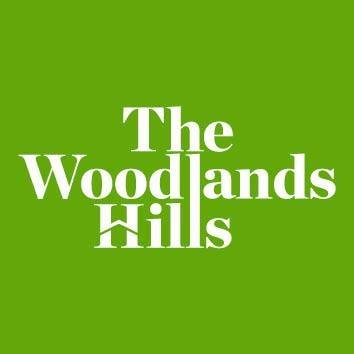 Opened in the summer of 2018, The Woodlands Hills is an award-winning 2,000-acre master planned community offering an abundance of nature-inspired amenities, eventually featuring approximately 112 acres of open space. The acclaimed 17-acre Founders Park provides an Activity Center as its focal point with indoor and outdoor space, a state-of-the-art fitness center and a yoga/events lawn. Founders Park also features leisure and fitness pools, lazy river, sprayground, an innovative playground, a dog park and tennis courts. Forested trails as well as dedicated bike lanes on major connectors are available for the community to enjoy. With the newly-opened Sue Luce's Daisy Park and Rick and Roz Dauzat Peace Park, The Woodlands Hills will eventually be home to 20 neighborhood parks. The Woodlands Hills was recently recognized as a Quality Planned Development™ by the West Houston Association and North Houston Association. For more information, visit TheWoodlandsHills.com and like us on Facebook, Twitter and Instagram.

The Howard Hughes Corporation owns, manages and develops commercial, residential and mixed-use real estate throughout the U.S. Its award-winning assets include the country's preeminent portfolio of master planned cities and communities, as well as operating properties and development opportunities including: the Seaport District in New York; Columbia, Maryland; The Woodlands®, The Woodlands Hills®, and Bridgeland® in the Greater Houston, Texas area; Summerlin®, Las Vegas; and Ward Village® in Honolulu, Hawai'i. The Howard Hughes Corporation's portfolio is strategically positioned to meet and accelerate development based on market demand, resulting in one of the strongest real estate platforms in the country. Dedicated to innovative place making, the company is recognized for its ongoing commitment to design excellence and to the cultural life of its communities. The Howard Hughes Corporation is traded on the New York Stock Exchange as HHC.