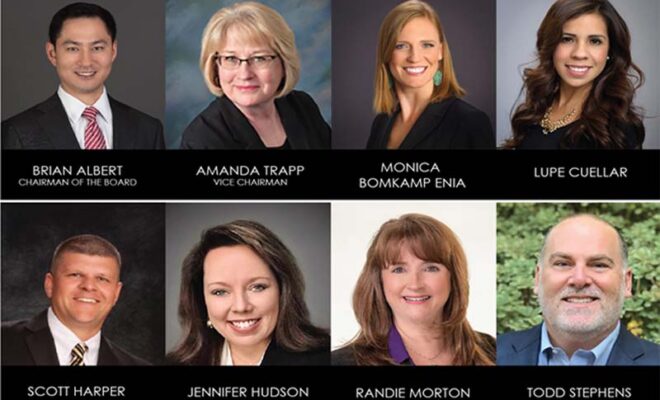 Business
Leadership Montgomery County welcomes new Chairman, Vice Chairman, Board Members
By |
MONTGOMERY COUNTY, TX – Leadership Montgomery County (LMC) is pleased to announce a new chairman, vice chairman, and six new board members in 2021.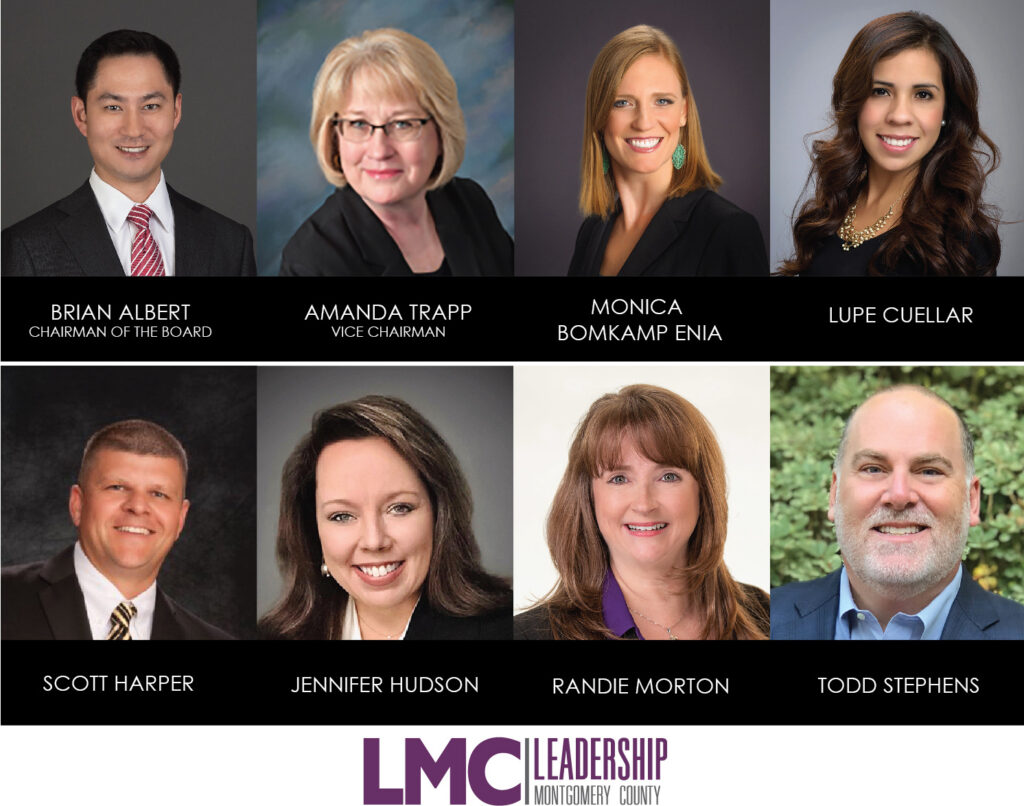 Brian Albert will serve as Chairman of the Board for LMC in the 2021-2022 year. Brian Albert is a Partner with The Strong Firm P.C. in The Woodlands. After graduating from American University in Washington, D.C. with a degree in Business Administration and a specialization in Finance, Brian went on to attend the University of Houston Law Center, where he served as the Editor-in-Chief of the Houston Business & Tax Law Journal. Aside from work, Brian also volunteers his time and resources in serving on various boards and committees of local organizations, including presently serving on the Board of Directors for Education for Tomorrow Alliance and The Woodlands Area Chamber of Commerce. Brian is an LMC Class of 2016 graduate and has served on the Board of Directors since 2017.
Amanda Trapp will serve as Vice Chairman for the 2021-2022 year. Law is a second career for Amanda Trapp, who has recently started her own law firm, Trapp Law. Previously, she was an Equity Partner with a local law firm where she practiced for 15 years. Her unique perspective in dealing with her clients comes from her 20-plus years of business management experience as a corporate controller, financial analyst, and accountant for several privately held companies in the Houston area prior to becoming a lawyer. 
Trapp is Immediate Past Chair of the Montgomery County Community Foundation. She is a founding member of the Coldspring ISD Education Foundation, and also serves on the Conroe ISD Education Foundation. She is on the Board of The Bank of San Jacinto County, and serves as Chairman of the Finance Committee for Coldspring United Methodist Church, as well as Chairman of the Church School for Little Children. She is a graduate of the LMC Class of 2007.
Six new board members are joining the board of directors in the new fiscal year including Monica Bomkamp Enia, Lupe Cuellar, Scott Harper, Jennifer Hudson, Randie Morton, and Todd Stephens. Harper will be joining the board as the new representative of the Conroe/Lake Conroe Chamber of Commerce.
Monica Bomkamp Enia has more than 20 years of experience in creating and managing nonprofit education programs. Since 2012, Monica has served as President of Education for Tomorrow Alliance, an organization dedicated to cultivating partnerships that advance student success through career, leadership, and STEM programming. She is a 2014 graduate of Leadership Montgomery County, and is a board member of The Woodlands Arts Council. Monica is an active volunteer for WILL Power, a fund to benefit the Cure Sanfilippo Foundation. Monica earned her Master of Public Administration from New York University and her Bachelor of Arts from the University of Dayton. Monica lives in Montgomery County with her husband, Jason, and their two children. 
As a Community Relations Advisor for Exxon Mobil Corporation, Lupe Cuellar manages signature programs that represent the values of the company and address community needs. She is also responsible for developing relationships with community leaders while directing charitable contributions, grants, and volunteer programs.
Prior to joining ExxonMobil, Lupe served as the Director of Government Affairs for The Woodlands Area Chamber of Commerce and as a legislative aid for Texas State Representative Will Metcalf. Lupe received a Bachelor of Arts degree in Criminal Justice and Political Science from Sam Houston State University. She currently serves on the advisory board for SHSU's College of Humanities and Social Sciences. She is a graduate of the Leadership Montgomery County Class of 2019.
Scott Harper is a graduate of the LMC class of 2006 and brings over 21 years of nonprofit experience to his role of President at the Conroe / Lake Conroe Chamber of Commerce. Sixteen of those years were served within the YMCA in Tampa and Houston. After his graduation from the University of Southern Mississippi, Scott started his professional career with the corporate fitness center of Walmart, in Bentonville, AR. Scott has been married to his college sweetheart, Jennifer, for over 25 years and they have two children. Their daughter Laine, is a sophomore at Baylor and their son Ethan, just graduated high school and will attend Texas Tech this fall. 
Jennifer Hudson has been the Firm Administrator for Starzyk & Associates, P.C. since 2009 where she oversees operations, finance, risk, information technology, and human resources. She is also responsible for community outreach for Sleep in Heavenly Peace – Montgomery County, building beds for children in need. Hudson has served local, regional, and national nonprofits through Board and committee appointments since 1991 and was honored by LMC with the Women of Distinction Award in 2018. She is a graduate of the LMC Class of 2013 and enjoys being a member of the alumni association.
Managing multiple and diverse aspects of Better Bookkeepers, Randie Morton brings over 30 years of financial and bookkeeping services to her role as President at Better Bookkeepers. Beginning her career in banking has allowed Randie to develop skills in recognizing inadequacies in policies and procedures. Randie's extensive knowledge of QuickBooks earned her the title of QuickBooks ProAdvisor. Before joining Better Bookkeepers, she was the Director of Finance for the The Woodlands Area Chamber of Commerce.
Serving and growing others is important to Randie. She is a Past President of Executive Women's Alliance, with an outreach called "Women of Vision," a mentoring program for high school students. She currently serves as a director for the Conroe/Lake Conroe Chamber of Commerce Board, and is part of the Leadership Montgomery County alumni. Randie has served on the leadership team in numerous roles for the Woodlands #1 chapter of Business Network International, (BNI) including Vice President and Secretary/Treasurer. She is a graduate of the LMC Class of 2011. 
Todd Stephens is a graduate of the LMC Class of 2019. Todd currently serves as the Intergovernmental Relations Manager for The Woodlands Township. Todd has over two decades of legislative and government experience including 13 years working for Congressman Kevin Brady in Washington, D.C. and in Texas. Prior to serving Congressman Brady, Todd served in various capacities in the Kentucky General Assembly including as committee staff, bill drafter, and legislative assistant with the Senate President. Todd holds a M.A. in Political Science and B.A.s in Political Science and Philosophy. Todd and his wife, Sarah, have been married for 17 years and have two children, Avery and Owen. 
The Conroe/Lake Conroe Chamber of Commerce, The Woodlands Area Chamber of Commerce, the Greater Magnolia Parkway Chamber of Commerce, the Greater East Montgomery County Chamber, the Montgomery County Hispanic Chamber, and the Montgomery Area Chamber are all partner chambers in the LMC program. Participants are chosen by application process in the summer of each year.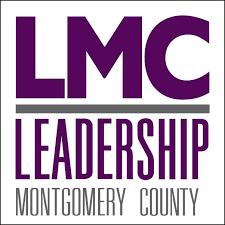 Leadership Montgomery County (LMC) is a 501(c)(3) nonprofit organization, dedicated to developing and enhancing current and future leaders of Montgomery County. The mission of LMC is to prepare emerging and existing leaders to understand local issues, grow their leadership skills and connect with others to better serve Montgomery County. 
For more information about Leadership Montgomery County, please visit LMCTX.org.