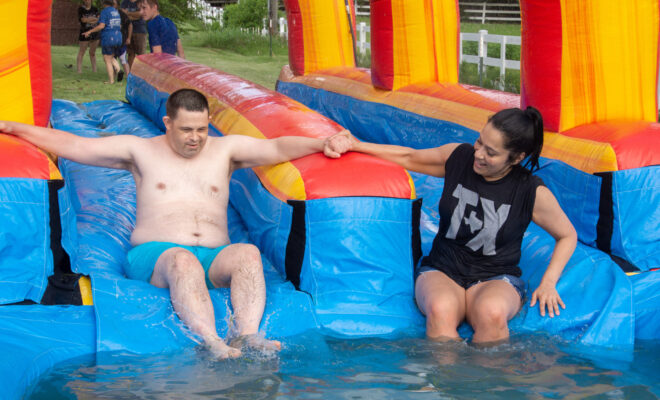 Events
Residents at New Danville enjoy Summer Fun on Water Day
By |
WILLIS, TX – Water Day at New Danville means getting wet one way or another. The recent fun day for Wranglers (clients), staff, and volunteers provided fun, games, dancing, and hot dogs. New Danville is a rural nonprofit community in Willis for adults with intellectual and developmental disabilities and others with similar needs.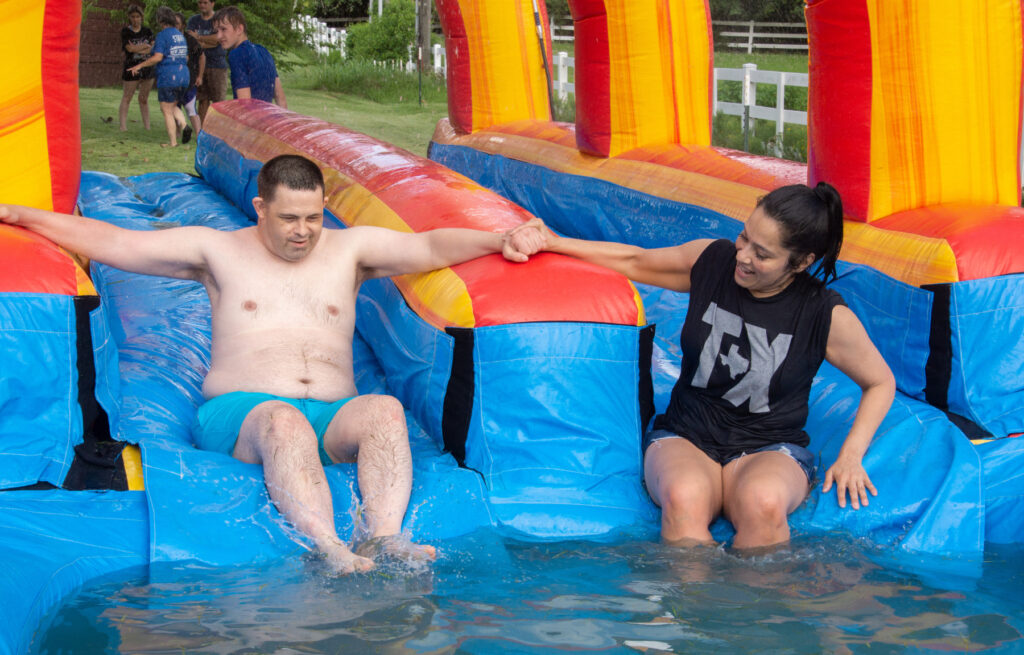 The much anticipated Water Day at New Danville began with the Wranglers walking through a tunnel of high fives offered by staff members and volunteers. July is a great time to get soaking wet in between rain days.
If it is party time at New Danville, then it must be dancing time, too. A New Danville direct support professional enjoys the music near the water slide at a recent Water Day.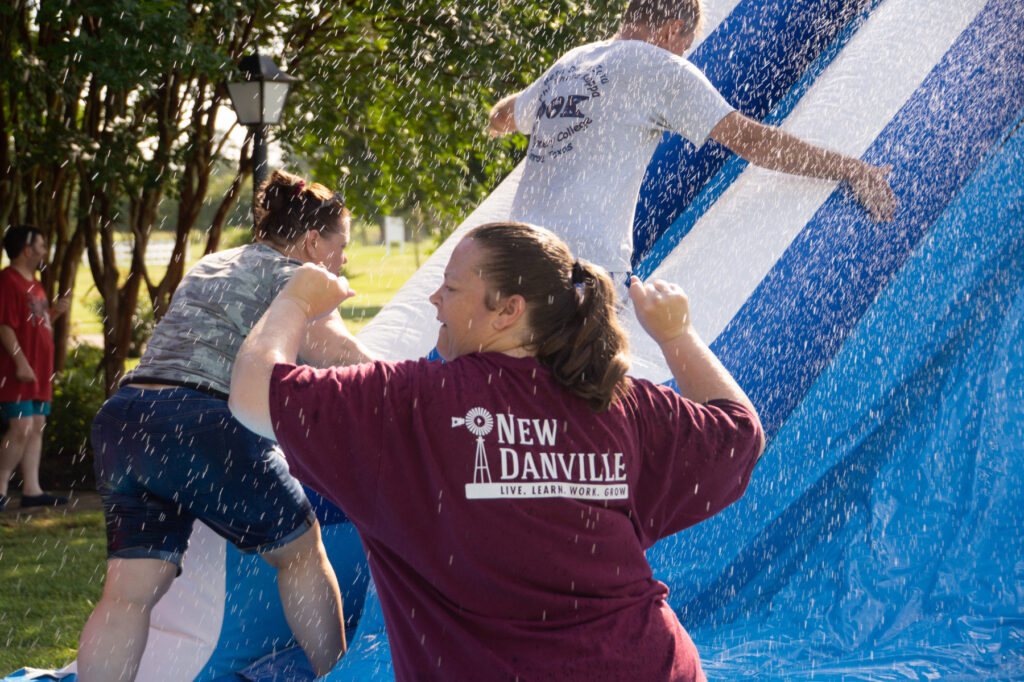 "I think that water balloon is going to hit my mom!" A volunteer at New Danville's recent Water Day looks to where a Wrangler's water balloon is headed.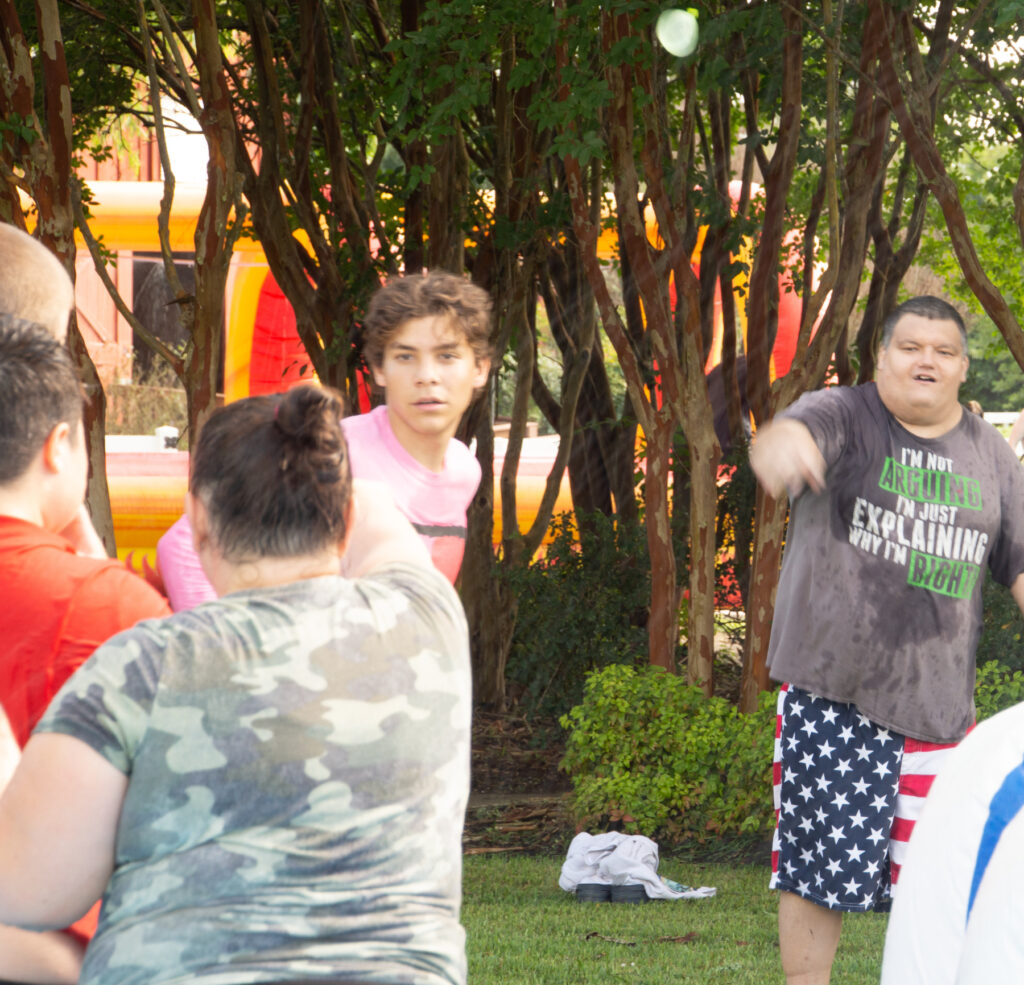 One of the most popular activities at New Danville's recent Water Day was the dunking booth as lines of Wranglers took their chances to dunk a staffer or volunteer.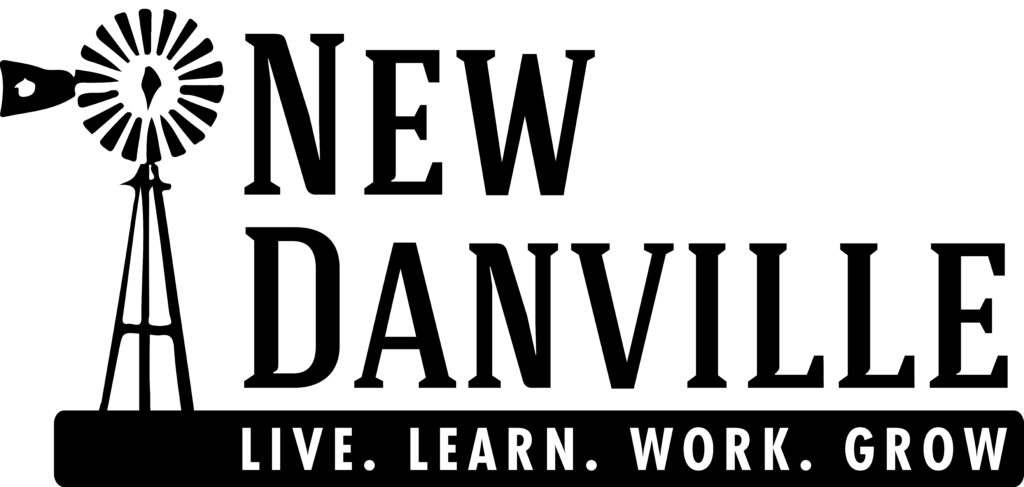 New Danville serves adults with developmental and intellectual disabilities. New Danville is a Texas not-for-profit 501(c)(3) charitable organization. For more information, visit www.newdanville.org.