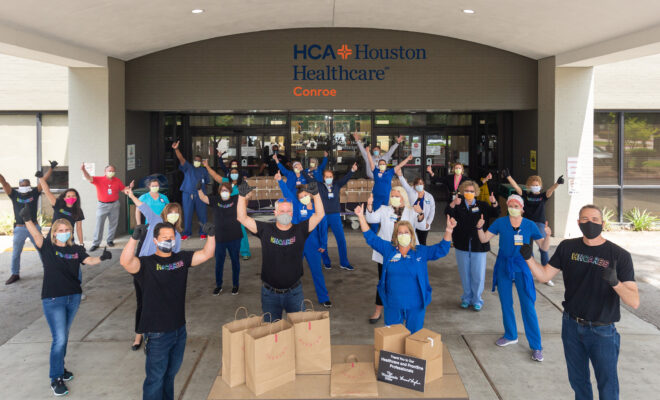 Lifestyle
Howard Hughes Corp. Receives International Recognition for HHCares Initiative
By |
THE WOODLANDS, TX — The Howard Hughes Corporation® (NYSE: HHC) has garnered international recognition, receiving the Communitas Award for its HHCares contributions during the pandemic, exemplifying leadership and social responsibility through its master planned communities of The Woodlands®, Bridgeland® and The Woodlands Hills®.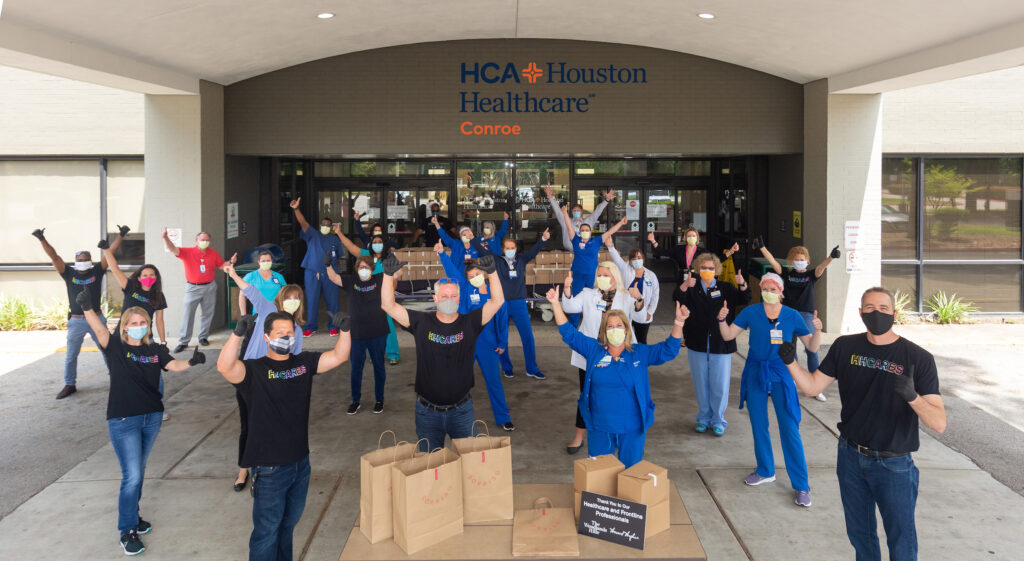 HHCares is a corporate social responsibility program, which supports philanthropic efforts in the communities. The HHCares efforts in the Houston region during 2020 included:
Supporting over 130 causes of local charities financially and through volunteerism 
Providing nearly 1,500 meals for local hospital frontline workers 
Providing food for first responders 
Co-hosting with Woodforest National Bank a Texas National Guard Appreciation Dinner 
Team members serving on 47 non-profit boards and 29 committees or associations within our communities 
Awarding 14 annual scholarships to local high school graduating seniors 
Funding four scholarships through an endowment at Lone Star College System 
Participating in the nationwide Light it Blue campaign 
"We are honored to be recognized with a Communitas Award for HHCares, our community-focused charitable initiative. We believe in giving back to our communities, where many of us live, raise our families and where our company is headquartered. Through our HHCares program, our team supports over 130 local causes within our communities here in the Houston region – The Woodlands, Bridgeland, and The Woodlands Hills. During the last year, we have particularly focused on ways to assist organizations impacted by the pandemic, and to show support to those making a difference," said Jim Carman, President – Houston Region for Howard Hughes. "We appreciate the first responders, frontline personnel and the nonprofit organizations, which came together during the pandemic to help our community. We admire students who wish to pursue a higher education. Together, we can all make a difference and stand strong together." 
One of the ways Howard Hughes supported several local non-profits was through the Fall Giving Drive. The Fall Giving Drive, held in September 2020, raised over $90,000. For each new home sold in the award-winning communities of Bridgeland and The Woodlands Hills, Howard Hughes donated $500 on behalf of the buyer to one of the following charities selected by the new homeowner: Leukemia & Lymphoma Society, Cy-Fair Educational Foundation, HomeAid Houston, Montgomery County Food Bank and YES to Youth. The charitable effort gave homebuyers the opportunity to make a positive impact in their new community. 
Every builder in Bridgeland and The Woodlands Hills, as well as various Realtors, partnered with Howard Hughes and donated to the selected charities.
"We were proud to have made a significant impact for these nonprofit organizations, raising over $90,000. Especially during the pandemic, more people needed the assistance from these charities," said Heath Melton, Executive Vice President, MPC, Residential for Howard Hughes. "It is important to give back to and support our communities, where we live, work, play, learn and discover."
Leukemia & Lymphoma Society (LLS), one of the select charities in the Fall Giving Campaign, is the world's largest voluntary health agency dedicated to blood cancer. During 2020, Heath Melton was the #1 fundraiser in the country, raising over $258,000 for this organization. Over the past five years, Howard Hughes has helped raise over $1 million for LLS. Both Heath Melton and Jim Carman have been top fundraisers as an Executive Challenger for LLS the past three years. 
The Communitas Awards honor companies, organizations and individuals who are dedicated to those in need in their community and whose commitment is exemplary. Communitas is a Latin word meaning "people coming together for the good of a community," according to their website. 
For more information on HHCares, visit www.thewoodlands.com/community/hhcares.
The Woodlands is a 28,500-acre master planned community located 27 miles north of downtown Houston. Throughout its 47-year history, The Woodlands has led the way among master planned communities that practice environmental preservation. It is home to 119,000 people, and over 66,000 people work in the community. The Woodlands is one of the most successful master planned communities in Texas and the nation. The Woodlands was named "Trailblazer of the Year" in 2018 by the Greater Houston Builders Association. The community was also named "Humanitarian of the Year" in 2019, 2017, 2016 and 2007 and "Master Planned Community of the Year" in 2015, 2010 and 2007 by the Greater Houston Builders Association. For more information, visit www.thewoodlands.com. For additional details, find us on Facebook, Twitter, Instagram and LinkedIn.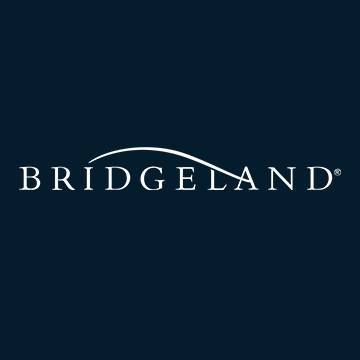 Bridgeland is an 11,500-acre master planned community located in Cypress, Texas and is ranked as the top-selling master planned community in Houston and #9 in the nation. The award-winning development opened in 2006 and offers a wide variety of housing options and extensive outdoor amenities, with a strong emphasis on conserving and enhancing the natural environment. Bridgeland has over 3,000 acres dedicated to lakes, trails and parks, and offers resort-style pools, disc-golf course, stocked lakes and complimentary use of kayaks, paddle boats and other recreational equipment for residents. Lakeland Village Center® is the first of four retail centers in Bridgeland, with additional plans for Bridgeland Central, a 900-acre future town center, along Grand Parkway, which intersects the community. Bridgeland is a development of The Howard Hughes Corporation®.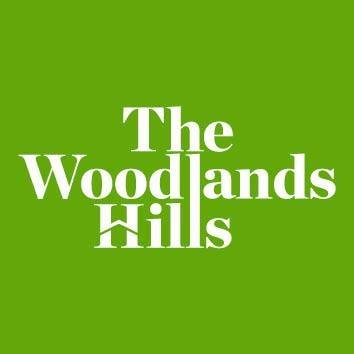 Opened in the summer of 2018, The Woodlands Hills is an award-winning 2,000-acre master planned community offering an abundance of nature-inspired amenities, eventually featuring approximately 112 acres of open space. The acclaimed 17-acre Founders Park provides an Activity Center as its focal point with indoor and outdoor space, a state-of-the-art fitness center and a yoga/events lawn. Founders Park also features leisure and fitness pools, lazy river, sprayground, an innovative playground, a dog park and tennis courts. Forested trails as well as dedicated bike lanes on major connectors are available for the community to enjoy. With the newly-opened Sue Luce's Daisy Park and Rick and Roz Dauzat Peace Park, The Woodlands Hills will eventually be home to 20 neighborhood parks. The Woodlands Hills was recently recognized as a Quality Planned Development™ by the West Houston Association and North Houston Association. For more information, visit TheWoodlandsHills.com. 

The Howard Hughes Corporation owns, manages and develops commercial, residential and mixed-use real estate throughout the U.S. Its award-winning assets include the country's preeminent portfolio of master planned cities and communities, as well as operating properties and development opportunities including: the Seaport District in New York; Columbia, Maryland; The Woodlands®, The Woodlands Hills®, and Bridgeland® in the Greater Houston, Texas area; Summerlin®, Las Vegas; and Ward Village® in Honolulu, Hawai'i. The Howard Hughes Corporation's portfolio is strategically positioned to meet and accelerate development based on market demand, resulting in one of the strongest real estate platforms in the country. Dedicated to innovative place making, the company is recognized for its ongoing commitment to design excellence and to the cultural life of its communities. The Howard Hughes Corporation is traded on the New York Stock Exchange as HHC.