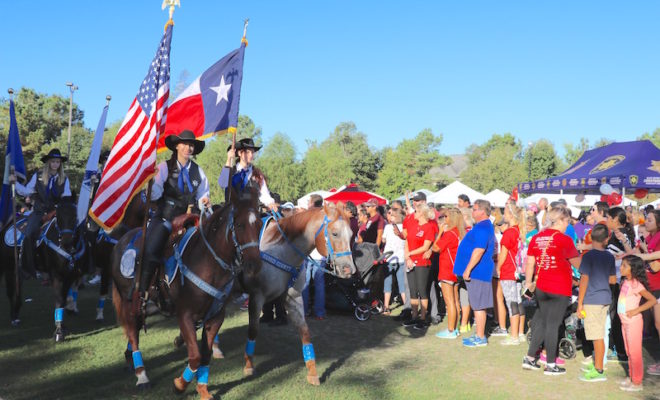 Photo by Hello Woodlands
Calendar
Hundreds "Walk Like MADD" in Northshore Park
By |
On the morning of Saturday, October 15th hundreds gathered together at Northshore Park in The Woodlands to support Mothers Against Drunk Driving (MADD) for the Walk Like MADD and Dash 2016.
The Walk Like MADD 5K was held over 60 cities around the nation to help eliminate drunk driving from our roadways. Participants had the opportunity to sign up as a walker, team captain, volunteer or even be involved without attending the event by signing up as a virtual walker or making a donation online to another walker or team. Over 500 participants signed up online and on-site registration was available on the morning of the race.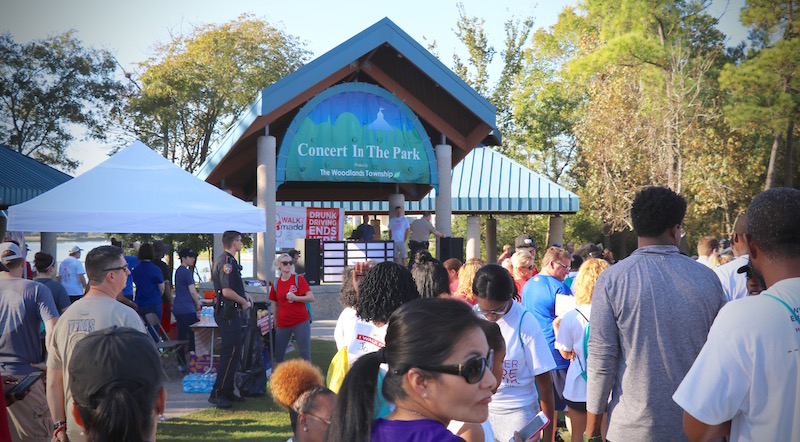 Together participants and fundraisers raised over $50,000 for the cause in honor of loved ones with the support of family, friends and The Woodlands Community. Attendees were able to visit tribute booth to collect a bell, ring the bells to honor those affected by drunk driving, bring a picture of a loved one, and leave a tribute and a commitment on the commitment collage.
Law Enforcement Officers, Constables, Sheriffs, first responders and local businesses came out to show their support for the event by providing education, activities, and vehicles to raise awareness within the community.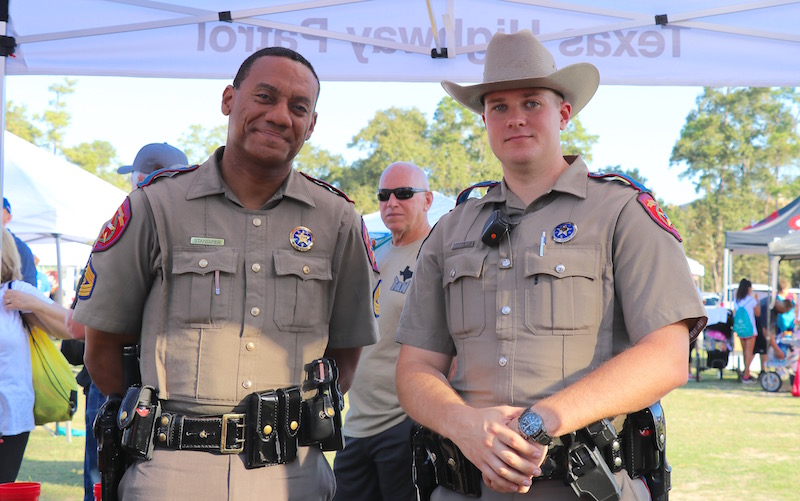 The opening ceremonies included a presentation and words from The Woodlands Walk Like MADD chair Brandon Bartoskewitz and committee members, procession from the Harris County Sheriff's Office Junior Mounted Posse, and race warm up with VillaSport. The MADD Dash and Walk Like MADD race kicked off immediately following the ceremony.
The Walk Like MADD and Dash 2016 race was sponsored by Mercedes-Benz of The Woodlands, Wicked Publicity, Two Men and a Truck, Material Express Inc., Nexus Health Systems, Farmers Insurance, Kroger, DJ Party Sounds, and Butler Law Firm.
Visit the Hello Woodlands Facebook page to view more photos and learn more about the event!
Learn more about how to get involved in MADD and Walk Like MADD race, visitwww.walklikemadd.org/thewoodlands