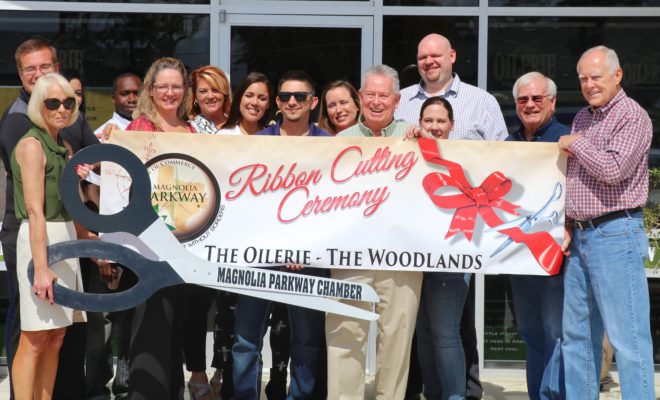 Business
The Oilerie Opens in The Woodlands
By |
The Oilerie of The Woodlands celebrated their Magnolia Parkway Chamber of Commerce ribbon cutting with friends, supporters, and local businesses on Friday, October 14, 2016. The location is now open at 2400 FM 1488 Suite 500 in The Woodlands and celebrated The Woodlands Area Chamber of Commerce ribbon cutting earlier this month.
Originally featured on TV shows Shark Tank and Beyond the Tank, The Oilerie has a mission to "change the way America buys olive oil." Visitors have the opportunity to sample their wide selection of Italian Extra Virgin Olive Oil, Aged Balsamic Vinegar and Nut Oils from the store's thirty gleaming stainless steel tanks.
Franchise owners Greg and Jo Anna Zachary love to "provide guests with a relaxing adult environment that is fun and perfect for sampling and learning all about the magical world of olive oil, a wonderland for both cooks and non-cooks alike. When you leave The Oilerie, you will leave with a purpose for your purchase."
During the month of October, The Oilerie has joined forces with local non-profit The Breast Cancer Charities of America for their Pink Cap campaign. The Oilerie will match each contribution from their customers to support the cause in honor of Breast Cancer Awareness Month.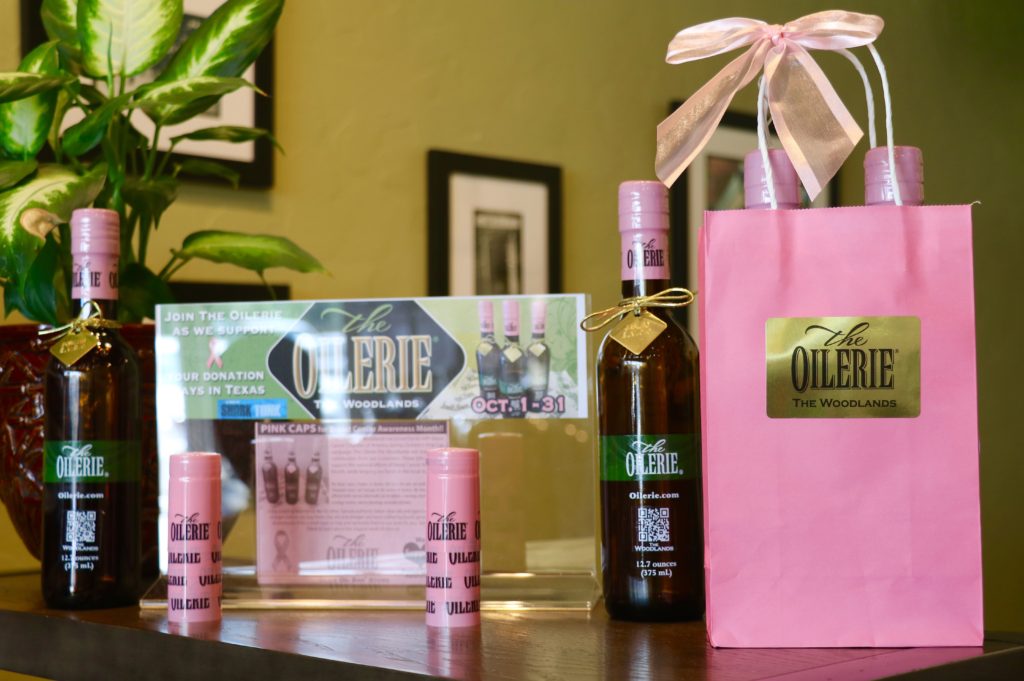 Our team couldn't leave without sampling the products, the delicious Balsamic Lemonade and Meatballs, and purchasing a few of our favorites. It was difficult to make a selection from so many fantastic flavors and tastes available!  We finally settled on the Raspberry Balsamic Vinegar and Dill Olive Oil – with pink caps of course to support the cause.
Be sure to stop by the shop on 1488, sample their amazing products, and support your local businesses! To learn more about The Oilerie in The Woodlands visit www.oilerie.com and follow them on Facebook at www.facebook.com/oileriethewoodlandstx
View from photos and discover what happened at the ribbon cutting on the Hello Woodlands Facebook page!