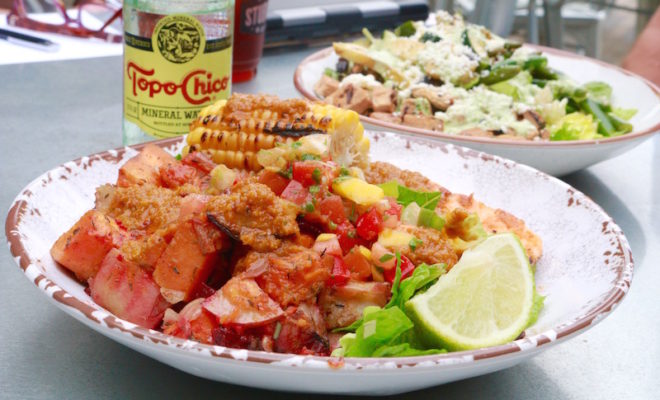 Business
Huti's 5: A Free-Fire Grill for the Community
By |
Meet Huti's 5, the free-fire grill and local restaurant nestled between Crave and Benchmark Bank on Research Forest Drive.
Walking into the restaurant, the brightly colored graffiti mural will immediately capture your attention as you make your way to the serving line to order. Inspired by his travels to South America, Huti's 5 owner Chris Osborne shared that, "Street artists are celebrities and play a big part in the stories that are told. The mural is a collision of imagery that's all about our brand and was hand painted by a local artist."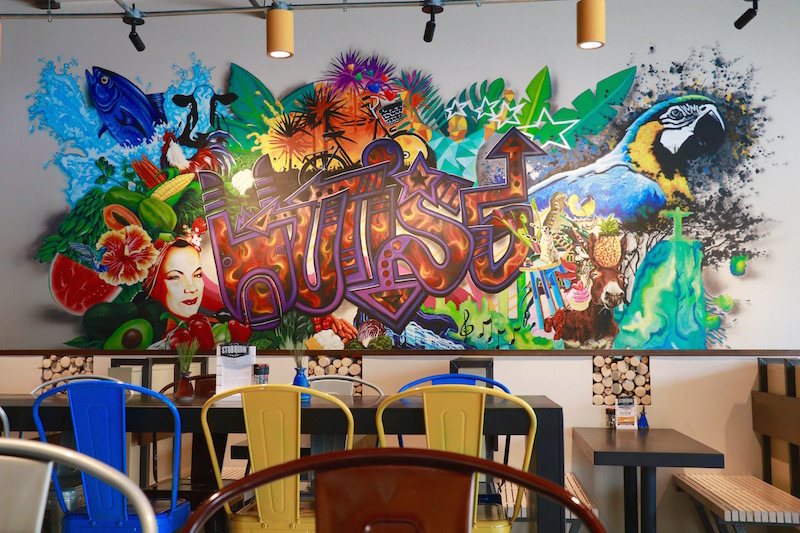 Huti's 5 beautiful branding and modern appearance may make you think the restaurant can't be just a local, one-of-a-kind concept. But, it's true! The restaurant even corporates personal touches from the team such as chalkboards made in Chris's barn and Justina, a local chalk artist, adds her personal touches to the menu.
…and eat we did!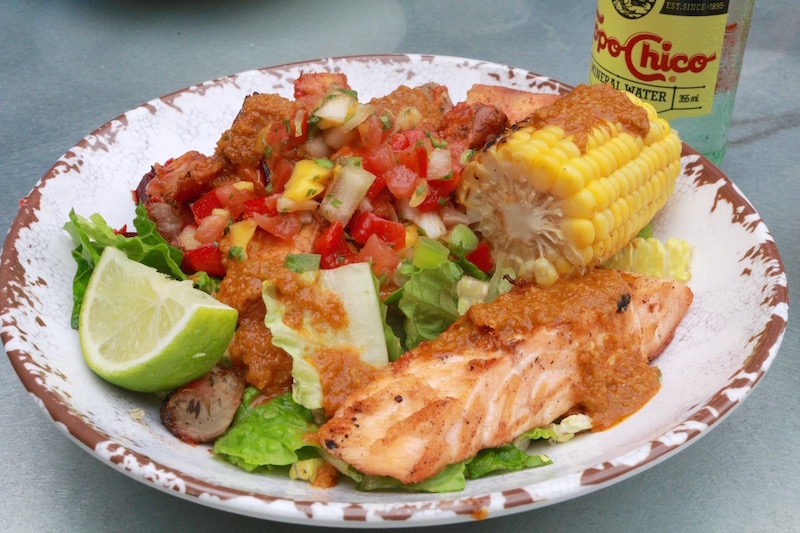 As you walk up and go through the serving line, you can choose a main (meat or veggies), a base (rice or greens), side, sauce, and top it off with fresh herbs, cheese or many other available items. The options are endless PLUS your meal is made in under 5 minutes and costs no more than $15 per person. Huti's 5 provides healthy fresh foods such as Asado Chicken, Feijoada (a slow cooked ancient Brazilian-Portuguese stew), grilled vegetables, roasted roots, street corn, super greens, and more – all made with a belief that food performs best when unaldultered.
The locally owned and operated restaurant has a mission and a promise to provide  "Perfect Food, World Class Service, Every Day, Every Guest". They also believe that being involved and giving back to our community is the right thing to do. Huti's love to give back to the community, providing breakfast at student athletic events, participating in local marathons and rides, raising funds for nonprofits like the American Cancer Society, and showcasing local talent on their patio. Huti's 5 invites local students who are musicians to play every other Friday at their "Live and Local" events, with the next event to be held on March 24th from 7 to 9 pm.
Huti's 5 is a new local treasure that is working to be a lifestyle solution, offer fresh food at a good value, give back and be a part of the community, and bring people together. We hope you pay Chris and his team a visit soon and enjoy your experience to Huti's as much as we did!
Read about Huti's 5 winning the Taste of the Town Award for Best Entree here
View more photos on the Hello Woodlands Facebook page!

Learn more about Huti's 5 Free-Fire Grill at www.hutis5.com