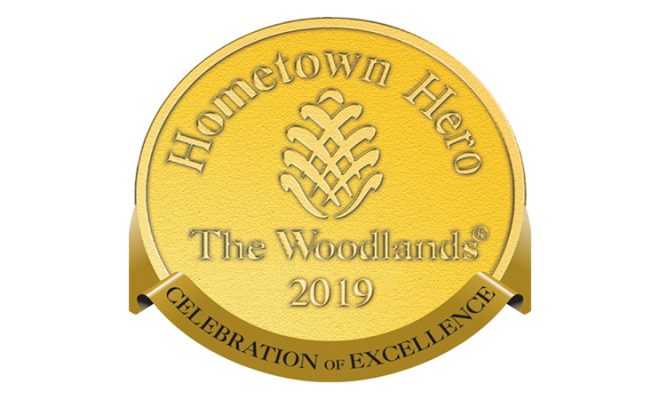 Events
Interfaith Announces 2019 Hometown Heroes
By |
THE WOODLANDS, TX – Interfaith is excited to announce the selection of the 2019 Hometown Heroes. The tradition of Hometown Heroes began in 1999, in celebration of The Woodlands 25th Anniversary. This year five individuals, one business, and one nonprofit organization have been named to the list of distinguished Hometown Heroes.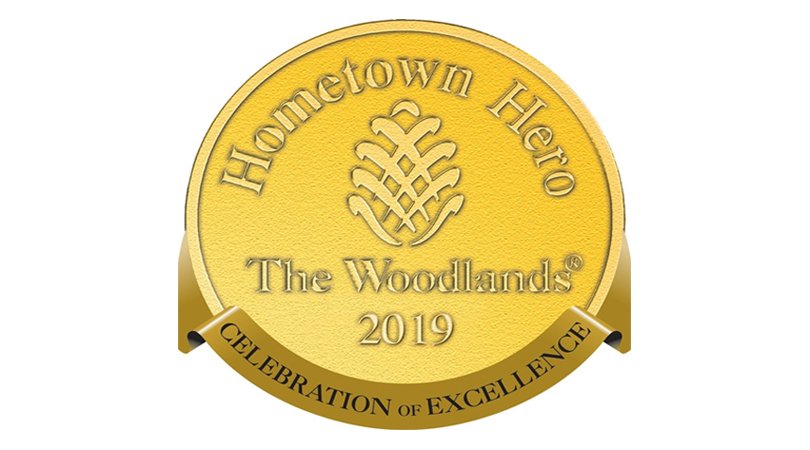 2019's Hometown Heroes are Jerissa Belsha, MD, Mary-Lou E. Fitch, Stephen C. Head, PhD., Alex Sutton, Josh Urban, Leadership Montgomery County, and Market Street The Woodlands. These honorees will be recognized for their many contributions to the community at The Woodlands Celebration of Excellence Gala, which benefits the many community programs of Interfaith of The Woodlands. The theme this year is "20 Years of Heroes" commemorating the nearly 140 Heroes that have been awarded since the program's inception.
Celebration of Excellence Gala will be held at 6:00 p.m. on Saturday, October 5, 2019 at The Woodlands Waterway Marriott Hotel and Convention Center. In honor of their long-standing and generous support of the community, Interfaith has selected Waste Connections, Inc. as the Honorary Event Chair to receive special recognition during this season of celebration. The gala is being chaired by long-time supporter DeAnn Guidry, who was raised in the area and lives in The Woodlands with her husband and three children.  In addition to honoring the Hometown Heroes, the event includes dinner, live and silent auctions items and a lively after-party. 
Each year, the community nominates individuals and corporations to be considered for the coveted Hometown Hero honor. Heroes are chosen by a selection committee composed of Hometown Heroes alumni, which includes over 130 local residents and 15 area businesses that have contributed to the educational, civic, cultural, and spiritual fabric of the community.
In response to the overwhelming number of nonprofit organizations nominated in 2017, the selection committee decided to create a new nonprofit category highlighting philanthropic efforts in the community.
"Honoring Hometown Heroes is a treasured tradition that celebrates the amazing individuals, businesses and organizations that continue to enrich our community with numerous contributions. Each honoree's incredible generosity and dedication have made a lasting impact that will inspire generations to come," shared Missy Herndon, President & CEO of Interfaith of The Woodlands.
Criteria for the selection of the Hometown Heroes includes but is not limited to the following: serving as a positive role model, having a history of volunteerism, sacrificing personal gain to achieve noble goals, exhibiting leadership and courage and embodying the values of The Woodlands community. The Woodlands prides itself on having a dedication to public service and recognizing the importance of family, education, arts, culture, and environmental consciousness.
The Woodlands Celebration of Excellence, honoring Hometown Heroes, is the largest annual fundraiser for Interfaith of The Woodlands. The event is sponsored by local businesses and organizations. For sponsorship or underwriting opportunities, contact Carolyn Donovan, Interfaith's Director of Development, at cdonovan@woodlandsinterfaith.org or call 832-615-8225. Sponsorships and individual tickets are available.
In 2017, The Woodlands Celebration of Excellence Gala Committee debuted its Hometown Heroes Giving Circle, which allows individuals and businesses to make donations in honor of specific Hometown Heroes, as a way to pay tribute to their incredible commitments to serving the community. Donations to the Hometown Heroes Giving Circle will be directed to Interfaith of The Woodlands to help individuals and families in crisis through financial assistance for rent, mortgage, utilities, gasoline, prescription drug assistance, emergency shelter, food, clothing, senior programs, counseling, job training and child care. Interfaith of The Woodlands exists to build a more loving and caring community through service. To honor a hero, go to hometownheroesgala.org or call 832-615-8225.
THIS YEAR'S HOMETOWN HEROES
Jerissa Belsha, MD
Dr. Jerissa Belsha is a native Texan, born in Lockhart, Texas to a loving family where her parents worked as a school teacher and principal for the local elementary school. After graduating high school as valedictorian, she went on to attend Texas A&M University, graduating first in her class with a Biomedical Science degree. She completed her medical degree and pediatric residency at the University of Texas at Houston, where she was awarded Intern of the Year and served as Chief Resident. During her medical training, she was able to volunteer with World Medical Missions in Papua New Guinea, serve at HIV clinics in Botswana and Romania and gain valuable experience through a medical internship in Beijing, China.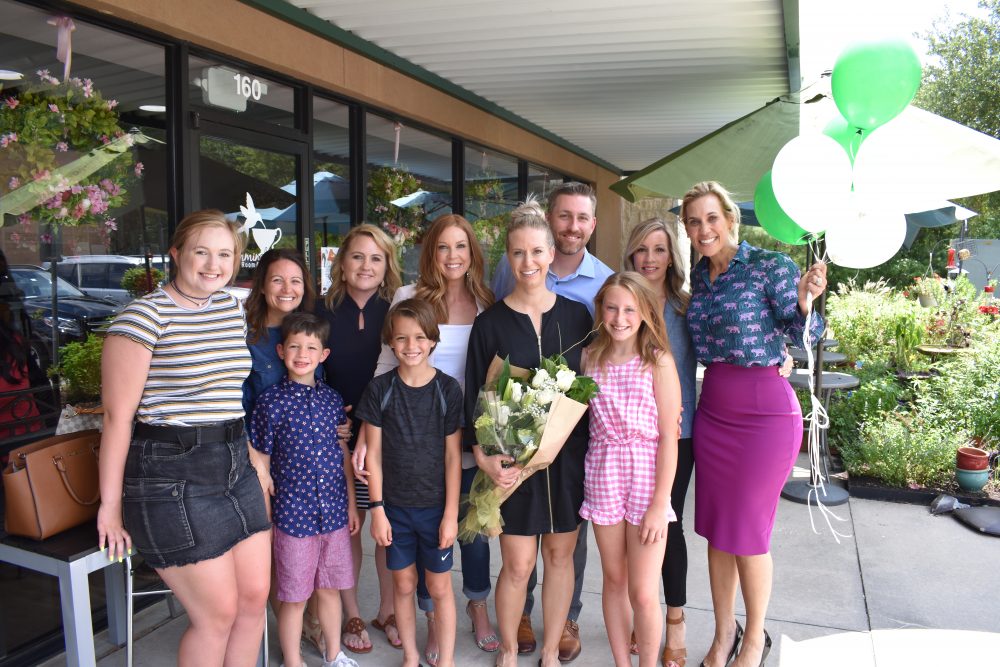 After residency, Dr. Belsha joined a pediatric hospitalist group caring for newborns and sick children in north Houston hospitals. In 2015, she joined the local practice called Agape Physicians and has been caring for the children of The Woodlands community ever since.
Dr. Belsha has been described by her friends as a "quiet leader." Her reach among charitable causes is considerable throughout the greater Houston area. Each year, she coordinates a group of 20 women to put together over 200 stockings for Houston's Little Footprints program. To benefit Love Fosters Hope, Jerissa helps organize a family field day to benefit foster children within the organization and along with her husband, mentored two teenagers, helping to fulfill a need in their lives for parental figures. She is an active volunteer for many area charities including Interfaith, The Will Herndon Research Fund, Love Fosters Hope, Giving Goes Glam, Free the Captives, Montgomery County Food Bank, and A Dress for Barbara.
Outside of The Woodlands, Jerissa has a passion to help others and served as a physician on numerous medical mission trips to Honduras and Costa Rica through The Woodlands United Methodist Church. In her most recent mission trip this past spring, she encouraged several friends to join her where they were able to serve over 700 patients in the course of three days. Her love of others is evident in all she does within her medical practice, throughout the community and most importantly with her family; husband, Thomas and their two children, Emma and Logan. Residents of The Woodlands since 2010, The Belsha Family embodies the spirit of giving.
Mary-Lou E. Fitch
Mary-Lou Fitch arrived in The Woodlands in 1989 and hasn't stopped working in support of the community ever since. She tirelessly gives of herself to many charitable organizations and projects, all the while managing a household of four very active daughters. In the years since, those young girls have gone forward to build lives and careers of their own, giving Fitch many reasons to travel to visit them and her six grandchildren. Even so, her heart for the community is stronger than ever. She is still a very active volunteer for many groups.
"Mary-Lou Fitch has proven herself time and again to have the biggest heart for our area youth," said John Bracken, former Executive Director for Montgomery County Youth Services. "She has served as a former Board Member, supports our Holiday Project at Christmas, is a member of our Advancement Committee, Ladies Night Out and The Woodlands Golf Classic and Gala Committees. She fixes dinner for our Bridgeway Shelter kids while attending Panther Creek Inspiration Ranch on Wednesday evenings and hosts multiple events at her home throughout the year for various MCYS functions."
Fitch was instrumental in forming many organizations within The Woodlands including Class Act Productions, Grogan's Point Residents' Association and The Woodlands Orchestra. Fitch has been an active volunteer with a number of local groups, including Meals on Wheels, The Woodlands Pavilion Partners Wine Dinner, Cypress Woodlands Junior Forum, National Charity League – The Woodlands Chapter, and CASA. She has served on The Planning Committee for The Celebration of Excellence Gala since inception and regularly volunteers for Interfaith of The Woodlands driving senior neighbors to their medical appointments. She has served as a room mom countless times while her daughters were in elementary school, while also taking on many leadership positions within their various schools' Parent Teacher Organizations 
Most recently, Fitch joined the American Heart Association's Circle of Red, volunteering for their Go Red Luncheon. She is also a member of The Montgomery County Republican Women and has served on their board as Vice President of fundraising. She loves her community and is always willing to help out, hosting many fundraisers and events in her home. She has called The Woodlands her home since 1987 and doesn't plan on slowing down any time soon, adding to her 30 years of volunteering and service. 
Stephen C. Head, PhD.
Stephen C. Head, Ph.D. became the fourth chancellor of Lone Star College (LSC) in 2014 after thirty years of service to LSC. Located in the north Houston metropolitan area, LSC is one of the largest community colleges in the nation. His priorities are student access, equality, success and completion; academic quality; workforce programs in alignment with community needs; and collaborative agreements with educational, business, civic and charitable organizations. He views the college as a critical contributor to the social, cultural and economic well-being of the community. His values include operating the college on a sound, fiscally conservative model based on data, efficiencies, accountability, and common sense. He emphasizes transparency, ethical behavior and a culture of high expectations and achievement.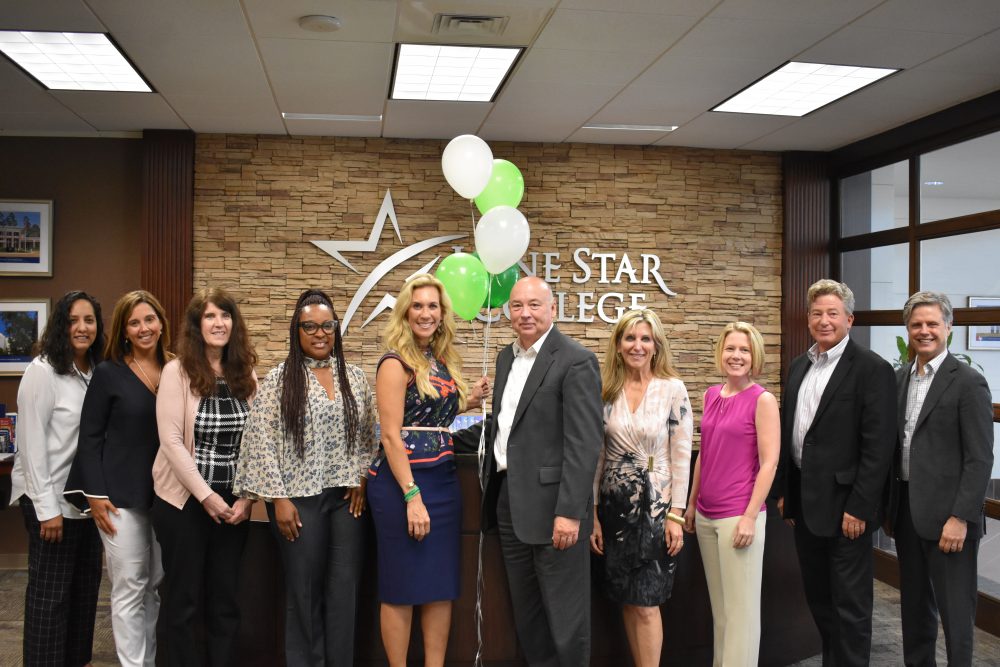 Dr. Head is active in a number of local, state and national organizations that support the community college mission. Dr. Head and his wife, Linda, both work at Lone Star College and reside in The Woodlands. They have four successful children and three grandchildren.
Alex Sutton
Alex serves as Co-President of The Woodlands Development Company. He holds Bachelor and Master's degrees in Civil Engineering from Rice University and a Master's in Business Administration from The University of Houston. He is a Licensed Professional Engineer and a Certified Public Accountant. His responsibilities primarily focus on project and land development and commercial activities. He joined The Woodlands in 1994.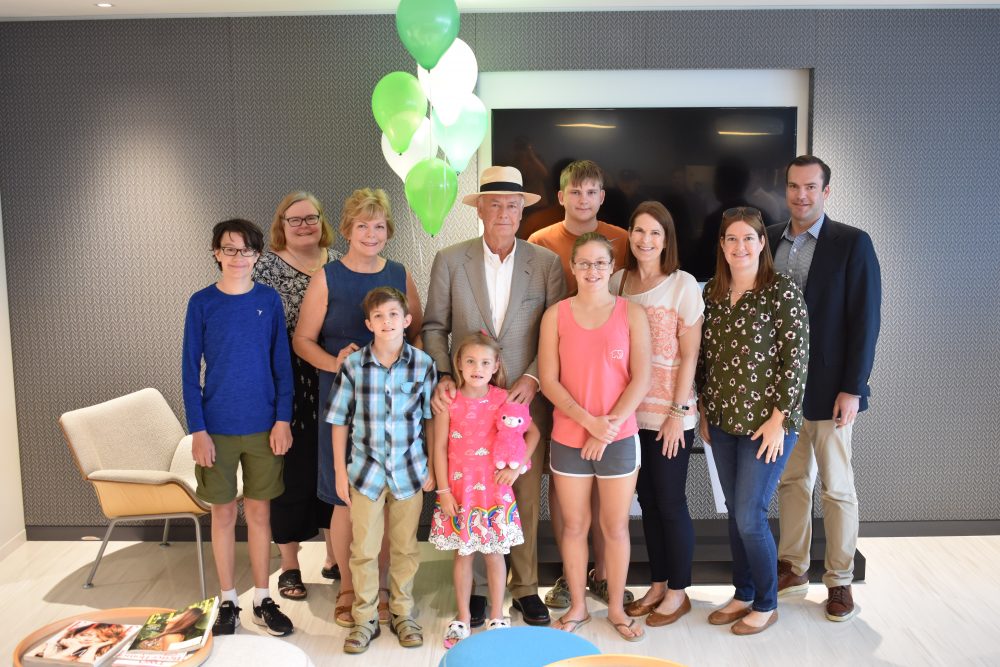 Prior to joining The Woodlands, Alex was a shareholder with Pate Engineers, where he managed a number of complex projects for municipal and private clients, focusing on water resources, transportation and land development matters. Earlier, he held a number of professional and technical positions of progressive responsibilities with Exxon. He has authored a number of technical papers and articles and holds two patents for computer-aided management approaches to managing public works systems.
His civic and industry involvement includes service as a Chairman of the North Houston Association , Director and Vice Chairman, Interfaith of The Woodlands, Director, The Montgomery County Foundation, Director, The Woodlands Economic Development Partnership,  Director and Former Chairman of Montgomery County Youth Services, Former Director and Secretary, The Woodlands Township, and he is a Member of the Urban Land Institute.
Alex and his wife Sharon live in The Woodlands Town Center, are members of The Woodlands United Methodist Church and have six grandchildren, four of whom reside in The Woodlands.
Josh Urban
Josh Urban moved to The Woodlands in 1994 with his family. An avid runner, there was not a week that went by that most people would not see Josh and his brother, Gabe, running throughout The Woodlands on their daily long runs. This commitment led Josh to finish 2nd in the Houston Marathon, with his brother not far behind.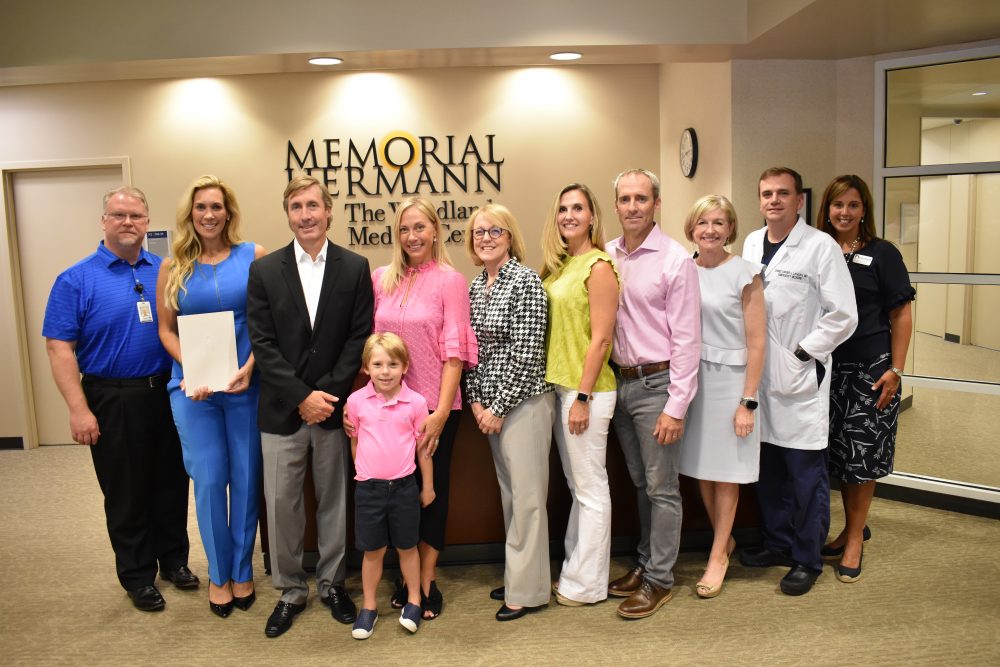 Urban began his tenure with Memorial Hermann in 2000 as an administrative fellow reporting to Dan Wolterman, former President and CEO of Memorial Hermann Health System. From there, he went on to Memorial Hermann-Texas Medical Center, working his way up from Director of Hospital Operations to Chief Ambulatory Services Officer. In 2008, Urban joined Memorial Hermann The Woodlands as Chief Operating Officer under now retired CEO Steve Sanders. Just five years later, he assumed the position of CEO. In that time, he has managed expansion and renovation projects in excess of $250 million and led the hospital's pursuit of Level II Trauma designation. In addition, Urban has been instrumental in creating a culture of excellence, which has been recognized nationally in the areas of quality, patient safety and patient satisfaction. Under his direction, Memorial Hermann is the third largest employer in Montgomery County, with over 2,500 employees in the community.
An IRONMAN himself, Josh was a major influencer in bringing the Memorial Hermann IRONMAN Texas event to The Woodlands which has generated revenue close to $14 million for The Woodlands community during each of the last nine years.
A 2011 graduate of Leadership Montgomery County, Urban currently serves on the boards of multiple business and civic organizations, including The Woodlands Area Chamber of Commerce, The Woodlands Area Economic Development Partnership and Interfaith of the Woodlands. He resides in The Woodlands with his wife and son. In his spare time, he enjoys running, fishing, hunting and travel.
Market Street The Woodlands
Market Street The Woodlands, established in 2004, has been providing The Woodlands a center for an exquisite shopping experience, a variety of fine dining establishments, a movie theater and green space where visitors can relax and enjoy the company of others. In these 15 years, they have become the go-to destination for retail therapy, as well as community events.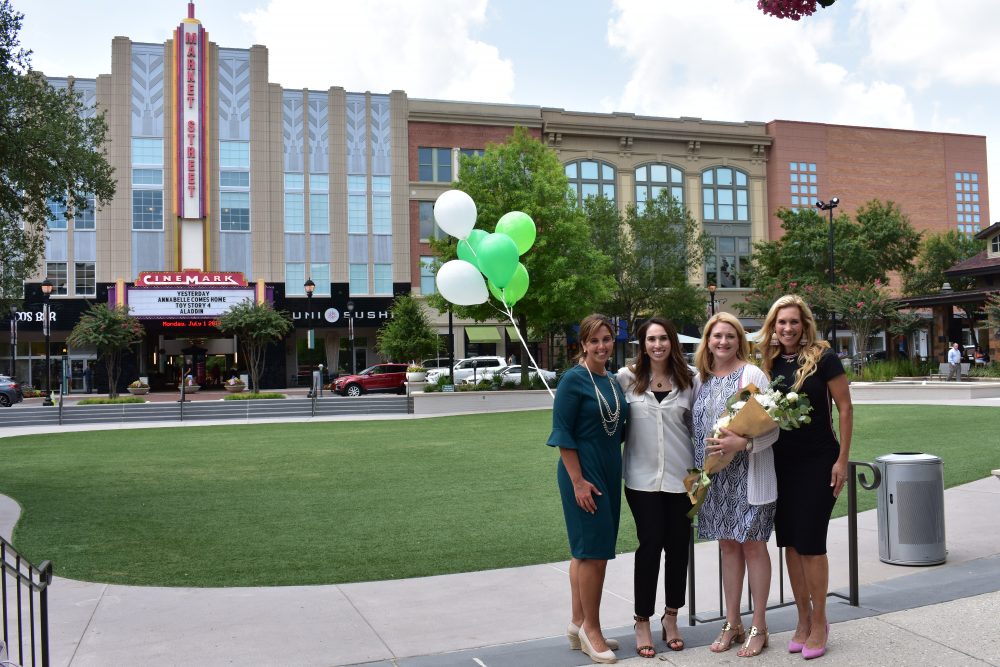 Market Street has committed themselves to The Woodlands community in many ways. They lend their support to dozens of area nonprofit organizations; not only with sponsorship dollars, but also by encouraging their employees to serve on their boards and various committees. Additionally, Market Street is known to connect their tenants with charitable organizations, helping to raise awareness of local causes and increase philanthropic support.
Their Change for Charity program selects one nonprofit organization for each quarter of the year as the beneficiary of the coins collected through the street parking meters. Since the program began, customer donations have exceeded $200,000.
Their Central Park area features a green space, performance stage and splash pad, giving families and visitors a beautiful place to gather. This area is also home to many events Market Street produces including their Spring and Fall Concert Series, Spring Fine Arts Show, Holiday Tree Lighting, and Grand Chanukah Celebration.  They have also generously hosted local events such as The Woodlands 4th of July Parade, The Woodlands' Car Club Cars & Coffee For a Cause, the annual HEB Wine Walk, Cultural & Heritage Festival, Ten 4 Texas Road Race, and the Leukemia & Lymphoma Society's Light the Night Walk, which bring hundreds of people together for fellowship and camaraderie.
Leadership Montgomery County
Leadership Montgomery County (LMC) is dedicated to developing and enhancing the current and future leaders of Montgomery County by preparing emerging and existing leaders to understand local issues, grow their leadership skills, and connect with others to better serve Montgomery County.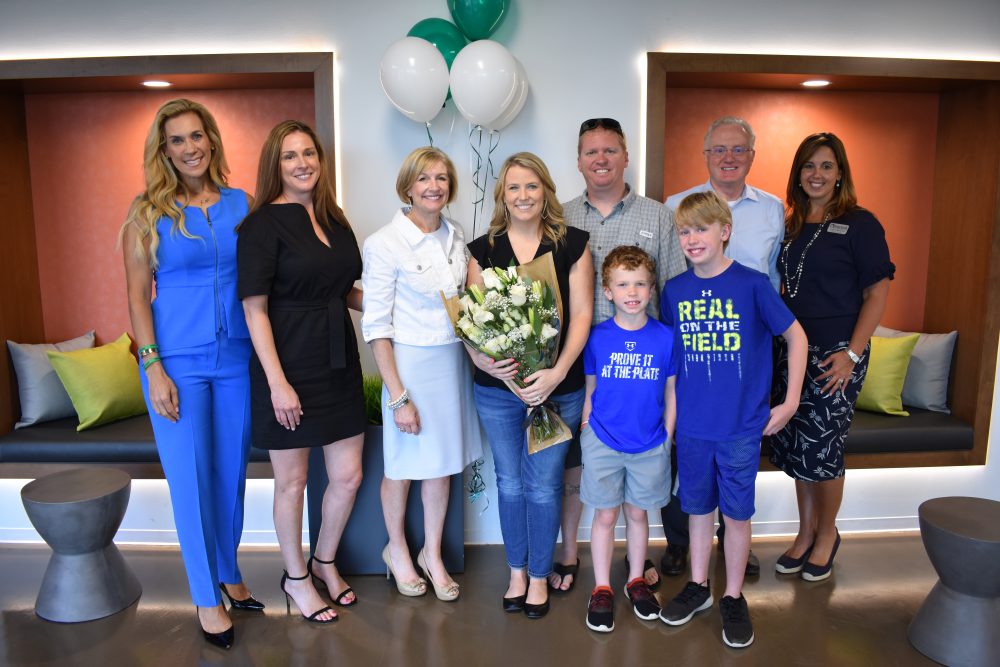 LMC's core program is a class of business and community leaders that spans nine months between September and May. Throughout this time, participants learn through sessions on Infrastructure, Education, Government, Public Safety, Economic Development, Healthcare, Serving Our Community and Leadership Development. The LMC program promotes knowledge, awareness and insight into our community, providing an educational forum and leadership development opportunities for participants.
Leadership Montgomery County originally began as Leadership Conroe, launched in 1987 through the Conroe/Lake Conroe Chamber of Commerce. In 1995, through a collaboration with The Woodlands Area Chamber of Commerce, the program evolved into Leadership Montgomery County. Since that time the Greater East Montgomery County Chamber, the Greater Magnolia Parkway Chamber, the Montgomery County Hispanic Chamber, and the Montgomery Area Chamber of Commerce have also become partner chambers, as LMC transitioned into a nonprofit of its own. True to its original mission, LMC has been shaping strong leaders throughout the community, producing more than 850 graduates during the past 32 years.
LMC graduates continue to grow as leaders through alumni lifetime learning offerings including educational programs, social activities, and opportunities to give back.  LMC alumni can be found throughout the community serving as nonprofit board members, political leaders, CEOs, and much more.