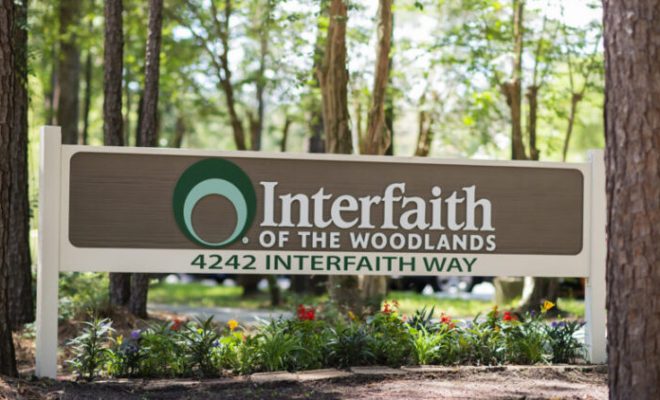 Photo Credit: Interfaith of The Woodlands
News
Interfaith of The Woodlands Updates due to Coronavirus
By |
On Friday, March 13, 2020, Interfaith of The Woodlands provided an update following the Declaration for Public Health Emergency for Montgomery County as well as an order affecting the Occupancy of Premises throughout Montgomery County for the next 30 days.
Missy Herndon, President & CEO of Interfaith of The Woodlands, shared, "The health and safety of our staff, volunteers, clients and overall community is our top priority, and I want to make sure you are informed on the latest updates as well as steps we are taking internally here at Interfaith to ensure minimal risk and exposure as possible while continuing our mission to serve our neighbors in need and build community. We are actively following guidelines set forth by the CDC to ensure the health safety of all persons who work, serve and are served in our offices."
To minimize traffic in their public offices, Interfaith will be implementing the following, for the next 30 days, with an assessment planned on April 1:
All Volunteer groups are cancelled at all Interfaith locations
All volunteer activities will be suspended except at the Hand Me Up Shop which will be restricted to volunteers who are our "regular" volunteers (volunteers who regularly volunteer in the shop, who are under the age of 60 who have not traveled to a flagged area and aren't an at-risk individual);
All individuals entering all offices will be asked to wash/sanitize their hands;
Any visitor or staff member will be asked to leave the premises if he/she is visibly ill or showing symptoms of illness
Giving Goes Glam has been rescheduled to October 16.
Serving our Seniors has been cancelled for March 28.
Missy Herndon continued, "We will continue to serve Seniors by teleconference and serve families in need through our crisis assistance and through the Interfaith Food Pantry, including serving families currently affected by school closures and senior grocery delivery."
"We are continuing to monitor the ongoing communications regarding the coronavirus from the CDC, as well as state and local health and public authorities. All Interfaith buildings have been and continue to be cleaned/sanitized as recommended by the CDC."
Learn more about Interfaith of The Woodlands and read the Coronavirus update at https://woodlandsinterfaith.org/blog/coronavirus-covid-19-update/
Source: Interfaith of The Woodlands