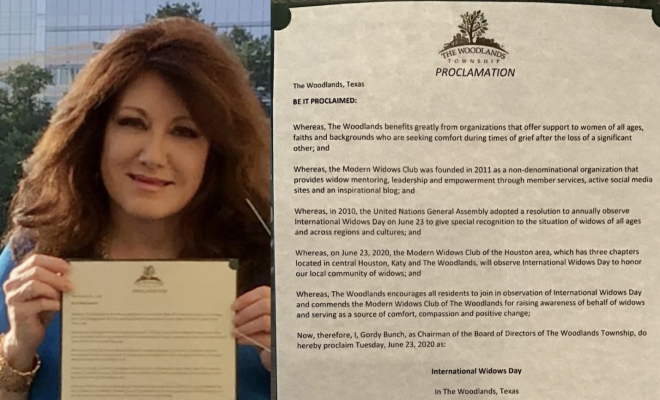 Photo Credit: Cindy Wilson
Events
International Widows Day proclamation by Township on June 23
By |
In recognition of International Widows Day and to honor our local community of widows, The Woodlands Township Board of Directors during their regular meeting proclaimed June 23, 2020 as International Widows Day in The Woodlands, Texas.
View the proclamation by The Woodlands Township (below):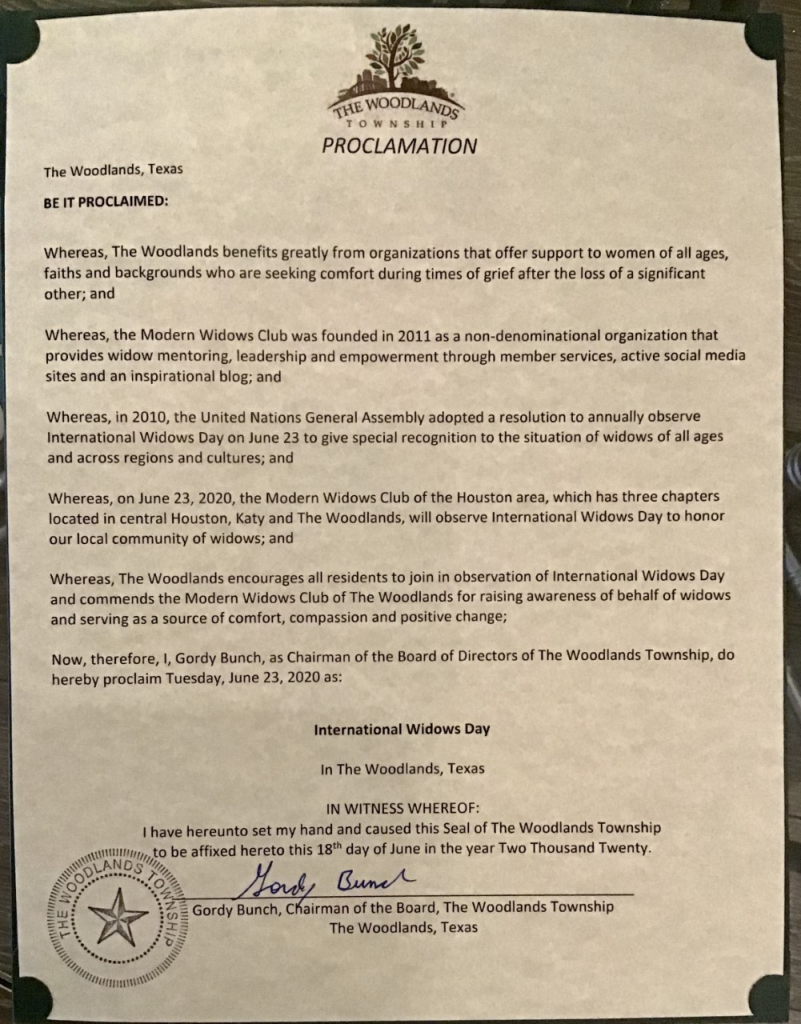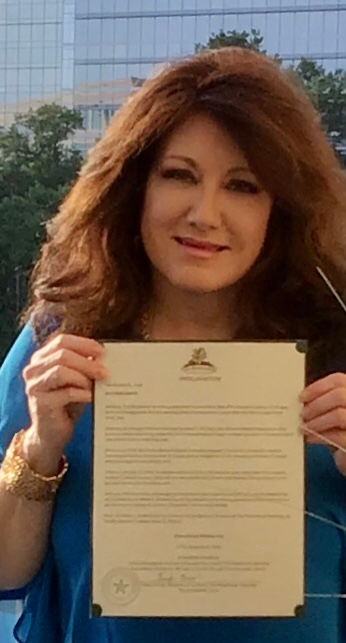 Cindy Wilson founded The Woodlands Area Chapter of the Modern Widows Club in 2016 and is currently a Chapter Leader. The club meets monthly on the third Monday of every month at Canopy Cancer Survivorship Center, located in Memorial Hermann The Woodlands Medical Center.
The Modern Widows Club believes every widow has the potential to be empowered through grief. Education, awareness, advocacy, mentoring and leadership are vital to creating a powerful experience. Members meet other widows who are no longer just surviving, they are thriving. This social mentoring becomes the catalyst for her growth in the next stage of life.
History of International Widows Day
To give special recognition to the situation of widows of all ages and across different regions and cultures, the United Nations General Assembly made a decision to observe International Widows Day on 23 June annually through its resolution A/RES/65/189 adopted on December 21, 2010. The resolution was presented to the United Nations (U.N.) for consideration by Lord Raj Loomba of the Loomba Foundation. Not many states in the U.S. currently recognize the special day to honor widows, however, we are making it our mission to advocate for those who are usually overlooked and under-served.

Although academia research concerning widows is very limited, the UN estimates that there are approximately 258 million widows around the world. Generally, we think of a widow as an older woman who has been retired, has no kids living at home and who are living out their golden years alone. We are currently seeing a larger portion of younger widows emerging as illness, tragedy and military service has claimed both the young and old spouses… leaving the widows to single-parent young children.

Modern Widows Club
Learn more about The Woodlands Area Chapter of The Modern Widows Club at https://modernwidowsclub.com/chapters/woodlands-area-chapter/
Source: Cindy Wilson, The Woodlands Area Chapter, The Modern Widows Club