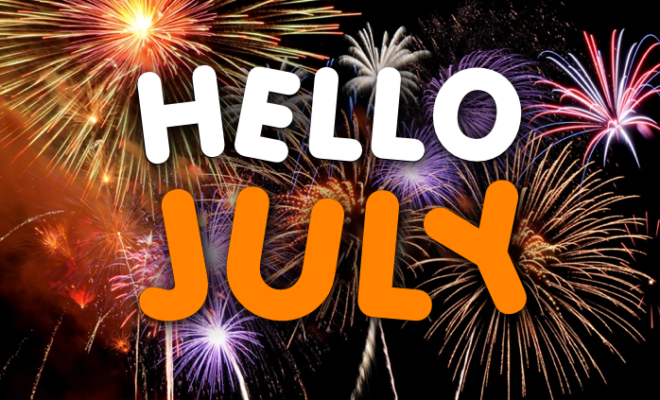 Events
31 Things To Do in July
By |
Hello Woodlands has updated its "31 Things To Do" monthly guide for July in light of COVID-19 to focus on ways to contribute to our community in addition to providing a list of local events, farmers' markets, and things to do in The Woodlands and Montgomery County area that can be enjoyed while practicing social distancing. Be sure to check back on Hello Woodlands for updates!
If there is any opportunity for the Hello Woodlands team to help communicate news, important updates, and/or highlight a story or need, please let us know by emailing info@hellowoodlands.com.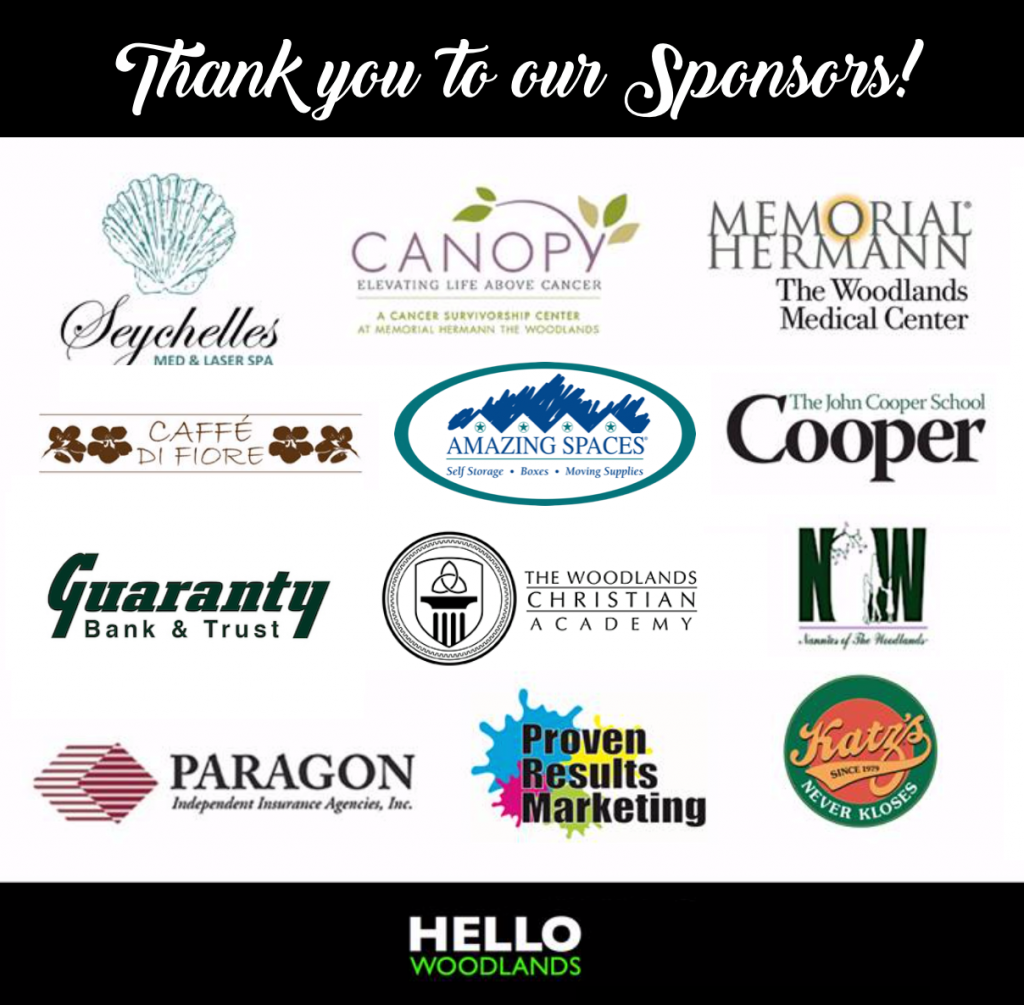 JULY 2020
FEATURED EVENTS & THINGS TO DO
Relax poolside in a cabana at The Westin at the Woodlands – Dive into the Westin's rooftop infinity pool this Summer and beat the heat by renting one of the poolside cabanas overlooking The Woodlands Waterway. As the sun sets, enjoy a drink by the firepit on the tree-lined rooftop deck and then step out into the center of The Woodlands' exciting nightlife!

Location: 2 Waterway Square Pl, The Woodlands, TX 77380
Toast to Happy Hour at Sorriso Modern Italian Kitchen: Get the best of both worlds at Sorriso Italian Kitchen when you visit for Happy Hour! From 4-6p, you can get an entire pizza (Margherita or Pepperoni) and either a glass of wine (Chianti or Pinot Grigio), an Aperol Spritz or a beer for only $13!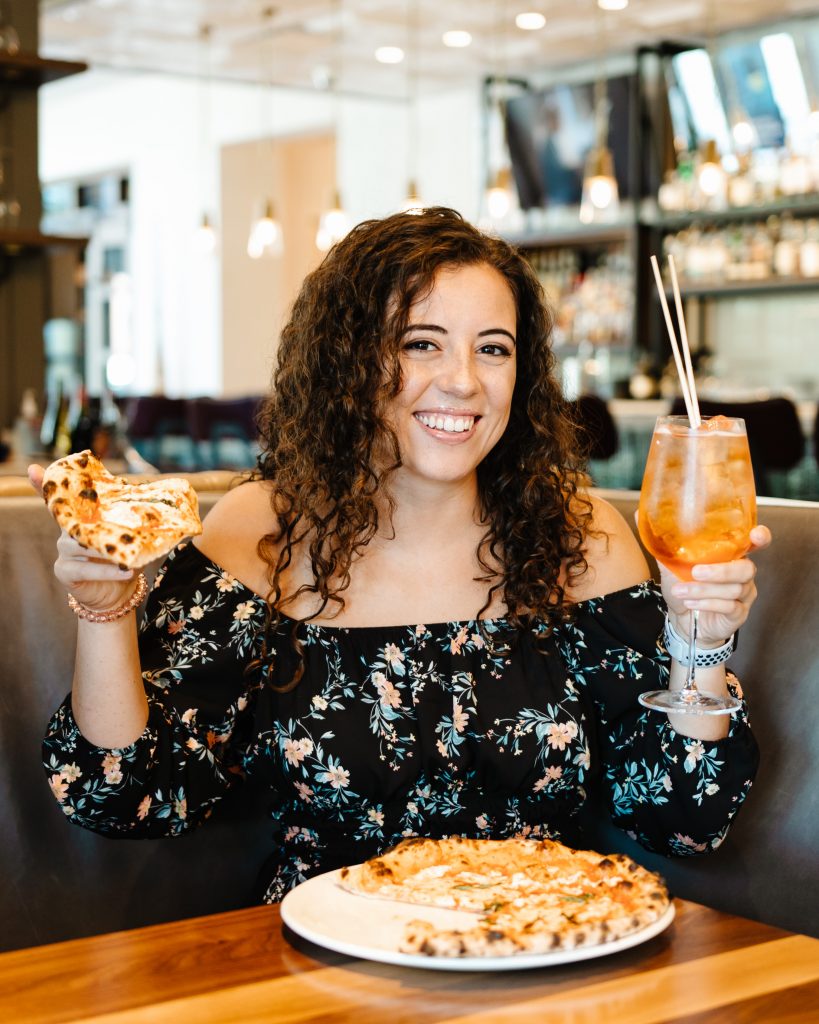 Staycation at The Woodlands Resort – Why leave The Woodlands when the perfect staycation spot is in your backyard? Featuring a 1005-ft Lazy River, multiple pools, private cabanas, 30-ft waterslides, and daily activities like s'mores, movies, and bike rentals, The Woodlands Resort has something fun for every member of your family!
The Woodlands Children's Museum is NOW OPEN to the public with new summer hours. Following the current 50% social distancing capacity guidelines, the museum will offer three 1.5-hour sessions from 9-10:30am, 11:15am-12:45pm, and 1:30-3pm. The museum will be open Monday through Saturday. Learn more at https://hellowoodlands.com/events/the-woodlands-childrens-museum-now-open/
July 2020 – Canopy Cancer Survivorship Center Programs and Activities – Canopy Cancer Survivorship Center has resumed some classes. Canopy is only reintroducing classes that help reduce stress and anxiety. Classes are limited to 10 participants and RSVP's are required. Call 713.897.5939 and learn more here.
Advertisement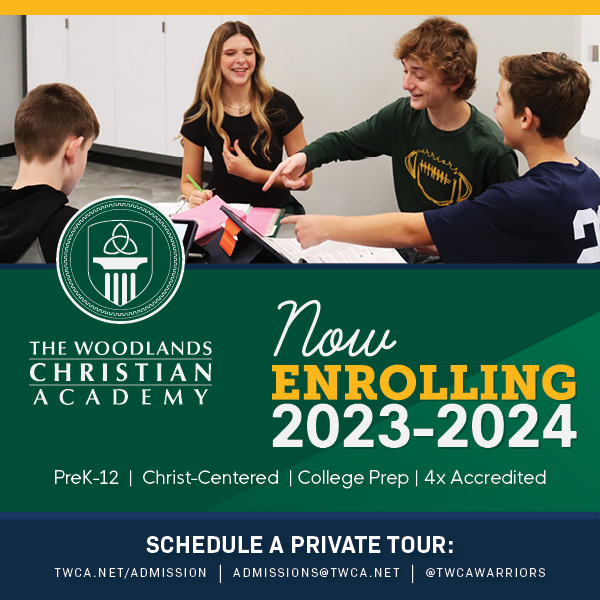 LOCAL FARMER'S MARKETS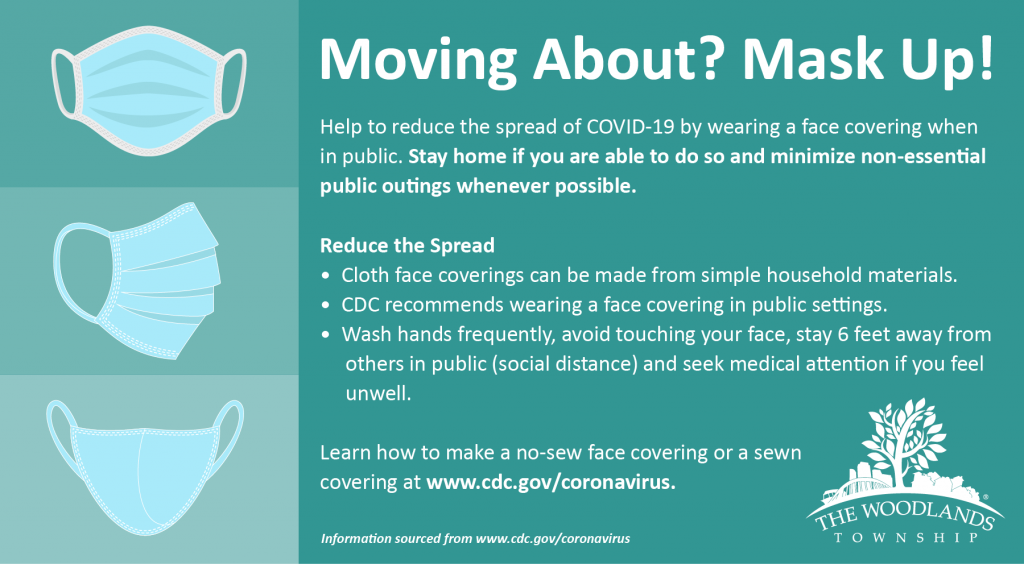 LOCAL EVENTS
July 4 – Tomball 4th of July Fireworks – Tomball will celebrate July 4th with its traditional aerial fireworks display starting around 9:30 p.m. Visitors may watch from parking lots throughout "Four Corners" at FM 2920 and Highway 249/Tomball Tollway. Learn More
July 9, 16, 23 & 30 – Rock the Row – Experience Hughes Landing on Lake Woodlands with free, live music Thursday evenings from 7 to 9 p.m. Learn More
July 10 – The Woodlands Children's Museum's Magical 10th Birthday Celebration – Magicians are scheduled during the day. Children may create birthday hats and paper cupcakes in the Muse and sing Happy Birthday to us! Learn More
July 11 – Christmas in July – The Tomball Depot hosts a movie night under the stars. Bring a blanket, lawn chairs, snacks and a great attitude and enjoy a free night of family fun! Learn More
July 18 – The John Cooper School Commencement – Commencement for the 104 members of The John Cooper School Class of 2020 will be held on Pugh Field on campus beginning at 9 a.m. Learn More
Advertisement
July 23 – Super Hero Day – Don't miss the chance to meet Wonder Woman and Spiderman at The Woodlands Children's Museum! Come dressed in your favorite Superhero costume and enjoy decorating capes in the Muse and taking photos with your Superhero. Learn More
July 27, 28 & 29 – Sarah Kelly Music School Showcase at Dosey Doe – 3 nights of live music with Sarah Kelly! Doors open at 5pm. At 6pm the music school's students will play at the event. Tickets include $7 food credit.
Visit the Hello Woodlands Calendar for updates on postponed dates, cancelled events, and be sure to stay tuned for more details.
SUPPORT SMALL BUSINESS
Doing one of these things will be greatly appreciated by the local business and show your support!
Support Local Musicians. Glade Arts Foundation has created a way to support full-time professional musicians who have lost their ability to work. You can securely donate through the nonprofit directly here.
Purchase gift cards online and use later.
Order to go, takeout or delivery from local restaurants
Shop online! Support your favorite local retailer, artists, author, musician, etc. buy buying their digital or physical products.
Continue taking classes by video from your instructor (or buy digital course, FaceTime, Zoom Video Conference, etc.).
Make a donation, tip or contribution online to show your support.
Share on social media! Like a local business's Facebook and Instagram page, subscribe to their YouTube channel, comment on a post, and share a post with your friends.
Leave an online review. Have a great experience and love their products or services? By adding a positive review on Google or Facebook, you are helping the business potentially gain more customers – and brighten their day!
Support local musicians, entertainers, and performers by purchasing their merchandise, buying music (songs/albums), streaming music online, and promoting to friends online.
Event cancelled? Instead of asking for a refund, consider donating the funds to the small business, nonprofit or charity who needs the funds during this time.
Send an encouraging message, note, email or comment on an online post. Words of kindness and hope during this difficult time is a great way to offer your support.
Advertisement
WAYS TO HELP & GIVE BACK
Due to the current COVID-19 pandemic, nonprofits are in need now more than ever. These organizations are working hard to maintain the quality of care they have always provided to our community.
Donate blood – The Gulf Coast Regional Blood Center is hosting several local mobile blood drives in June. Find a location near you here.
Interfaith of The Woodlands – Make a donation online to enable Interfaith to purchase specific and essential foods, toiletries and paper goods in bulk from local grocery stores and The Food Bank. You can also visit the newly reopened Hand Me Up Shop, located at 536 Sawdust Rd, to purchase gently used goods. All proceeds generated from the shop benefit Interfaith's Programs and Services. Donate here
Montgomery County Food Bank – People affected by workplace and school closures, people unable to leave their homes, and neighbors who are experiencing reduced hours at work all look to MCFB for their next meal. Visit the MCFB Virtual Food Drive here
Meals on Wheels Montgomery County – MOWMC continues to serve seniors in need and is working with local and state officials to modify services according to the latest guidelines while keeping homebound seniors safe and nourished. Learn More
Compassion United – Compassion United helps the homeless, poor, youth and addicted in Conroe Texas. Have cases of water, toilet paper, Clorox wipes or cleaning wipes/sprays? Contact Terri Watt at terri.watt@compassionunited.us or call (936) 274-3799 ex 702 for drop off times and donation locations. Learn more
Abundant Harvest – Do you have soap, paper towels, Clorox wipes? Peanut butter, canned food, or other food you can share? Can you give financially for resources from the food bank and local partners? With their new kitchen, Abundant Harvest is ready to help our community and help us feed, nourish, and transform the community. Make a Donation and learn more here.
Animal Shelters – There still is a great need to re-home animals (by adoption or foster). Find out how at Montgomery County Animal Shelter here and Operation Pets Alive here.
Write a note thanking health care professionals or first responders, or write a note to a senior. Learn more about the Pen Pal with a Senior program which connects seniors to the community here.
Check on your neighbors! Does a neighbor need groceries, supplies, healthcare, or a friend? Find ways to help in your own neighborhood and how you can help your fellow neighbor.
Call a friend! Think physical distancing – not social distancing. Check on a friend, family member, neighbor and people in your community.
Purchase a ticket to a future event hosted by a local nonprofit, like the Night of Hope by Love Fosters Hope on August 22, or local concert, workshop, race, or activity that supports your community.
Visit our online calendar, subscribe to our Email Newsletter, follow us on social media at @HelloWoodlands, and check back for a list of 31 things to do in August 2020!
Contact us at info@hellowoodlands.com to tell us about updated events and more ways we can share about helping our community, supporting local businesses, and things to do in The Woodlands and Montgomery County.
Thank you for your support!