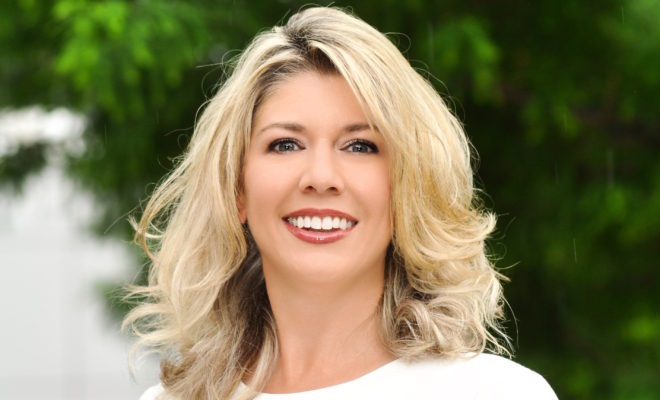 News
An Inteview with Laura Fillault, The Woodlands Township Candidate
By |
Hello Woodlands is an unbiased, nonpartisan news source that does not support just one party or candidate. We believe in providing the community with educational information, credible facts, thoroughly researched topics and articles, and to be a voice for ALL members in our community.
Three at-large positions on The Woodlands Township Board of Directors will be elected in the November 2017 election, designated as positions 5, 6 and 7. Each office carries a two-year term and all three positions are elected at large by voters in The Woodlands in both Montgomery County and Harris County.
Candidates running for The Woodlands Township Board of Directors include John P. McMullan (Position #5), Ann K. Snyder (Position #6), Laura Fillault (Position #7), and Carol Stromatt (Position #7).
Watch what happened at the Township Candidate Forum.
With election day quickly approaching, Hello Woodlands asked Position #7 Candidate Laura Fillault 7 questions about her background, experience, views and the 2017 election.
What originally brought you to The Woodlands? Share your background, experiences and why you enjoy living in The Woodlands.
I am originally from Lake Jackson, Texas. I attended Texas A&M University, where I earned a Bachelor's degree in Industrial Engineering. I worked as a management consultant for Perot Systems and Andersen Consulting/Accenture. I married, moved to France where I had my son. We moved back to Sugar Land, Texas, where I had my daughter. We moved to The Woodlands in 2012 in anticipation of the ExxonMobil campus.

We enjoy living in The Woodlands because it offers a high quality of life, terrific schools and a great community of people.
What are 5 things that you want voters to know about you (personal, points, views, experience, etc)?
I enjoy reading.

We have a Chihuahua dachshund named Hank.

I speak French and have a French driver's license.

I enjoy listening to country music and heavy metal.

I drive a Ford F-150 King Ranch edition in honor of my birthplace in Kingsville, TX.
What fuels your fire to run for The Woodlands Townships Board of Directors?
The Township board sets Township policy and determines how our property tax dollars are spent. I want to ensure that we, as the Township board, preserve this hometown as one of the best places to live in all of Texas.
What makes you unique in comparison to the opposing candidate as well as current board members?
I am a conservative Republican who supports a Constitutionally-limited government, free markets and fiscal responsibility. My goal on the board is to ensure we maintain high quality services and policies that benefit our residents, businesses and visitors.
What changes would you like to see for The Woodlands in the future? (1 year, 5 years, and beyond?)
The Woodlands is already a terrific place to live and I plan to conserve our hometown feel. I am looking forward to going through the process of studying incorporation to understand better the impacts of potentially changing our community's governance structure.
What has your experience been in running in The Woodlands Board of Directors Election?
Very positive.
Would you like to share any other words or messages to The Woodlands community?
Serving on the Township board has been a joy. I will continue to work to preserve our hometown to ensure that we, our children and our grandchildren are proud to call this place home.
Learn more about Laura Fillault at www.laurafillaultfortownship.com
Hello Woodlands gave the opportunity to all candidates running for The Woodlands Township Board of Directors Position #7 to interview with our team. We want to thank the candidates for their time and allowing Hello Woodlands to share their answers with you and the community.
Don't forget to vote on Election Day, November 7! Learn more about The Woodlands Township Election at https://hellowoodlands.com/category/township-election/