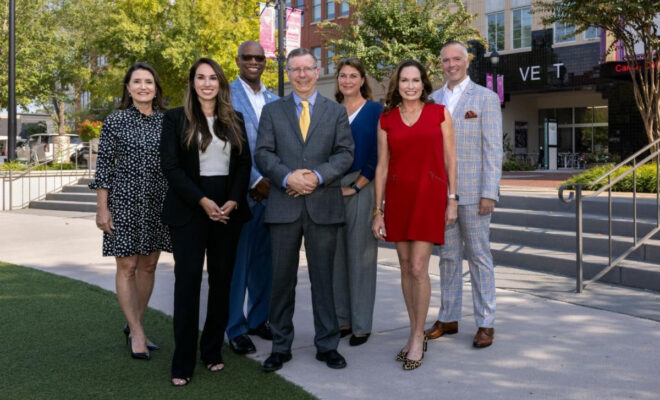 Art & Culture
James Stilwell Elected President and Seven New Members Join The Woodlands Arts Council Board of Directors
By |
THE WOODLANDS, TX – Local attorney and community leader James Stilwell has been elected President of The Woodlands Arts Council (TWAC) Board of Directors, and seven new members have joined the board, bringing a wide range of talents and expertise to the organization that produces The Woodlands Waterway Arts Festival and brings year-round arts programming to people of all ages.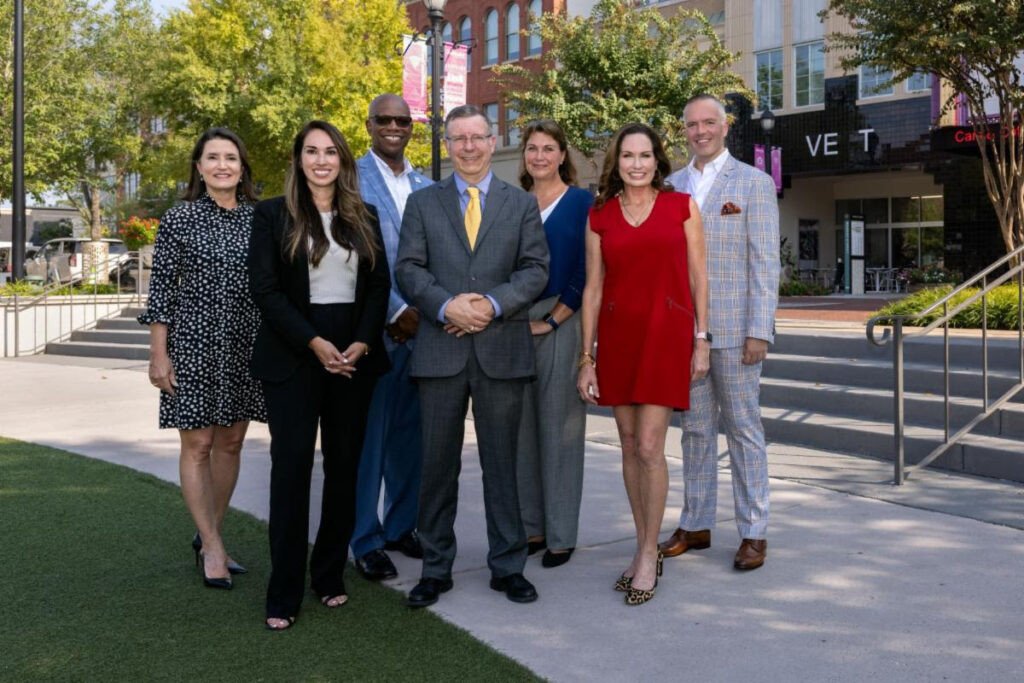 Stilwell accepted the gavel from outgoing President Dr. Maria Holmes, Associate Dean of the Elliott T. Bowers Honor College at Sam Houston State University, who led TWAC through a very challenging period.
"Maria's dedication, positive 'can do' attitude and creative spirit were essential during the difficult pandemic year when the festival had to go virtual and financial restraints made it crucial to come up with creative, cost-effective solutions," said Stilwell. "We were all fortunate to produce a very successful festival in 2021, and we thank Maria for her steadfast commitment to making our organization not only survive, but thrive during one of the most challenging periods in its history."
Stilwell is the Managing Partner and one of the founders of the highly respected local law firm Stilwell, Earl & Apostolakis, LLP. In addition to his professional role, Stilwell has an extensive background of service to his community, including having served as the Chairman of Leadership Montgomery County, Chairman of The Woodlands Area Chamber of Commerce, one of the founders and Directors of Woodlands Charities, Inc., Vice President of The Woodlands Bar Association, and a member of Memorial Hermann-The Woodlands Medical Center Advisory Board. He is also deeply involved in his church and numerous other non-profits in and around Montgomery County.
"We are very fortunate to have a community leader of James' stature and reputation lead our organization," said Glen Rector, Vice President of TWAC. "During his tenure as Vice President, he dug right in and became an invaluable member of the Festival team, the Because Art Matters Committee and many other Council initiatives. We look forward to more great things happening as we create new programs that encourage the arts and culture in our community."
The slate of officers includes Rector as Vice President; Michael Goodwin, Treasurer; and Susan Vreeland-Wendt, Secretary. The staff is led by Jenny Carattini-Wright, Executive Director.
The seven new board members include Noemi Gonzalez, Michael Goodwin, Ted Harris, Cindy Heiser, Jenny Lucas, Judy Larson Olson and Paul Pettie.
Gonzalez is Marketing Director for Market Street, a premier shopping and entertainment destination in The Woodlands. She was formerly Marketing Director for The Woodlands Mall. A resident of The Woodlands, she serves as a member of the Junior League of The Woodlands, Holiday Shopping Card Retail Advisory Board, The Woodlands Convention and Visitors Bureau Marketing committee and Giving Goes Glam Fashion Show committee.
The new Treasurer for the organization, Michael Goodwin, CPA is a financial advisor with Sterling Total Wealth Solutions. He and his family have been residents of The Woodlands since 1994, and he currently serves on the board of directors for the Montgomery County Food Bank, the Alden Bridge Village Association board, and the Cottage Green Homeowners Association. He is an avid ultramarathon runner and has competed in 50-mile endurance races and trekked the Grand Canyon from rim to rim.
Ted Harris has been in the mall real estate environment for over 20 years. He is currently Senior General Manager for The Woodlands Mall. Harris has also served on numerous boards and committees during his tenure as a mall manager. He currently serves on the board of The Woodlands Area Chamber of Commerce and Visit The Woodlands.
Cindy Heiser is an entrepreneur and co-owner of The Flying Locksmiths of Austin, North Houston and The Woodlands. She has volunteered extensively for local non-profits including Junior League of Dallas and The Woodlands, Co-Chairman of Giving Goes Glam as co-chair, Interfaith of The Woodlands gala committee, The Woodlands Rotary Club and the HOPE committee, among others.
Dr. Jenny Lucas, Visual Art Facilitator for the Conroe ISD, has joined the board after serving for several years on the Because Art Matters committee, which produces year-round programming for youth, seniors and those with special circumstances. Lucas recently earned her doctorate from the University of Houston, and has received many accolades during her 25-year teaching career.
Judy Larson Olson is Production Manager of PrimeLending in The Woodlands. A native of Conroe, Olson has been involved in banking and mortgage lending for 30 years. She has served her community in numerous leadership roles, including as a 16-year member, President and a Paul Harris Fellow of The Woodlands Rotary Club; a former Chairman of Child Advocates of Montgomery County (CASA); and she is a graduate of Leadership Montgomery County. In 2019, she was appointed to the Stephen F. Austin State University Board of Regents for a six-year term.
Paul Pettie is a marketing and public relations professional with 15 years of experience in healthcare, banking, public relations, and community outreach in the non-profit industry. He was formerly Director of Marketing & P/R for Houston Methodist The Woodlands Hospital. Pettie will bring his expertise to TWAC's Marketing and Festival committees.
The Woodlands Arts Council produces The Woodlands Waterway Arts Festival, a juried arts show featuring over 200 artists displaying original works in a wide variety of styles and mediums. It is one of the top festivals of its kind in the country according to rankings in Art Fair Sourcebook.
Visit www.thewoodlandsartscouncil.com to learn more about the Council's programs and the Festival. Find out how you can be part of the fun by volunteering, sponsoring and participating. Because Art Matters!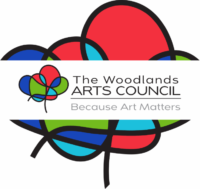 The Woodlands Arts Council provides regional, cultural, and educational enrichment opportunities that encourage, support and promote the visual and performing arts in our community. From the award-winning Woodlands Waterway Arts Festival to public art installations and the year-round community and educational outreach programs of Because Art Matters, the council has one primary goal….making our community better, Because Art Matters!