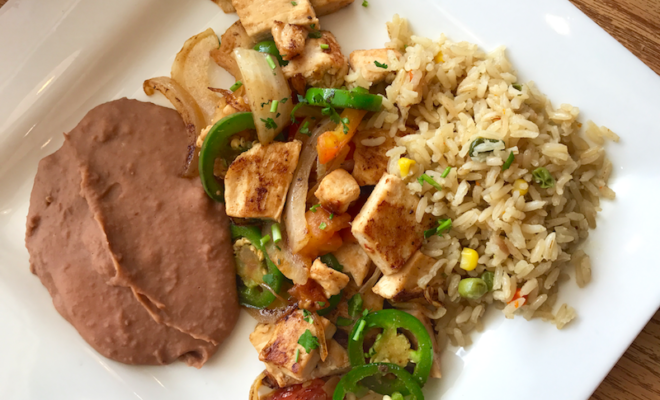 Food & Drink
Fresh flavors made with love at La Cocina de Roberto
By |
At the corner of Glen Loch and Sawdust, you'll find a hidden gem tucked into a small strip center named "La Cocina de Roberto." Owned and run by husband-and-wife duo Roberto and Claudia Rubio, the restaurant opened only six months ago and is dedicated to serving fresh, Mexican and Central American dishes.
Roberto shared, "Our name 'La Cocina de Roberto' (Roberto's Kitchen) has special meaning to me and my team. We prepare all of our dishes for you – our customer and guest – with the same care, attention and quality as we do at home."
Walking into the restaurant, we instantly fell in love with the small yet spacious location that showcases a colorful modern look, but still has an inviting laid-back atmosphere that makes you feel right at home. A hostess at the wooden counter beautifully tiled in black and white greeted guests before guiding each group a short distance to a table or booth.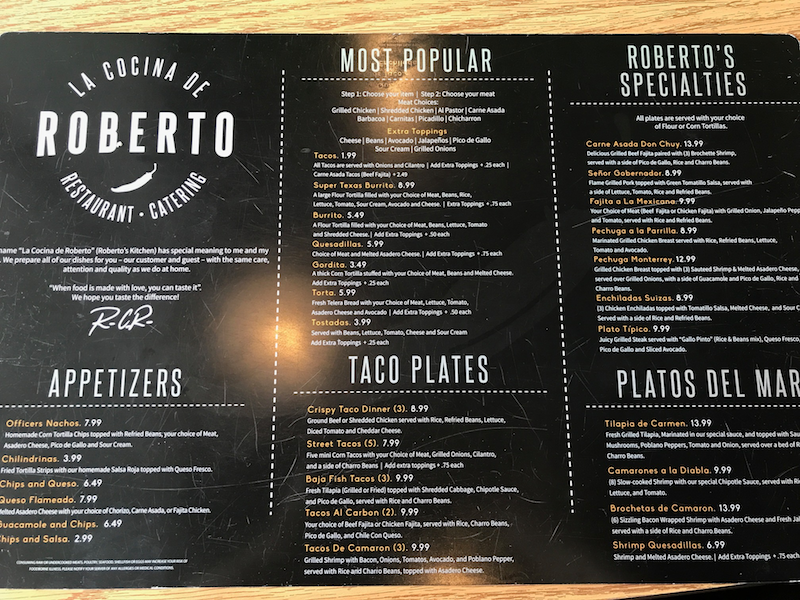 Made with fresh ingredients, the menu offers hungry customers authentic dishes for breakfast, lunch, dinner and if you have room, dessert. From tasty breakfast tacos and Menudo in the morning to shareable Chilindrinas and Queso Flameado for an evening fiesta, they serve dishes for all occasions in the restaurant 7 days a week plus offer catering. To host larger gatherings, meetings, and fiestas, La Cocina de Roberto has a party room right next door that is available for reservation.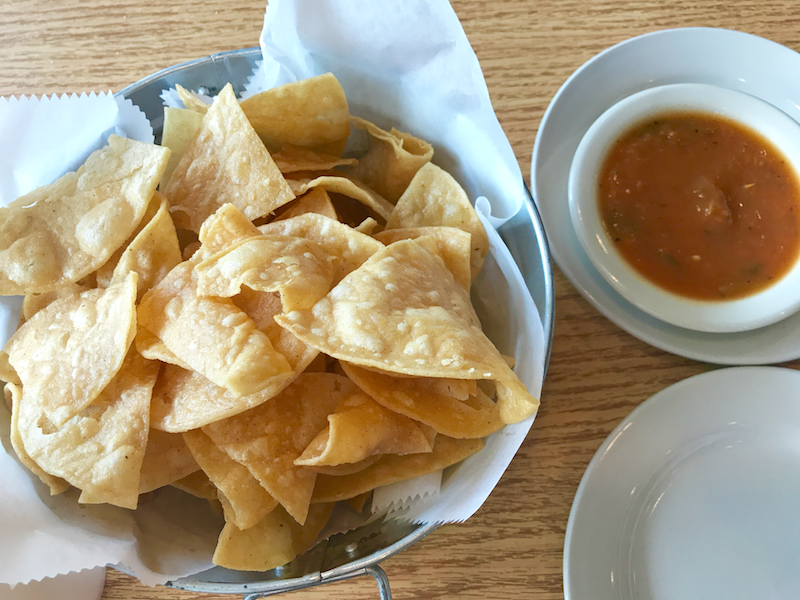 During our late afternoon lunch, we started with chips and salsa, then enjoyed a Shrimp & Avocado Rica Salad and Fajita a La Mexicana – all served with Claudia's own special sauce made from scratch.
Chips and Salsa     The not-your-average and addicting chips were delightful and crispy that were served with salsas and multiple sauces that were packed with flavor.
Shrimp & Avocado Rica Salad    The perfectly grilled and succulent shrimp were served on a bed of fresh iceberg lettuce tossed with cucumber, bell pepper, avocado, pico de gallo, crispy bacon and their incredible homemade cilantro-lime dressing.
Fajita a La Mexicana    The juicy chicken (or you can choose beef) fajitas were served sizzling with grilled 0nion, jalapeño peppers, tomato, rice and refried beans.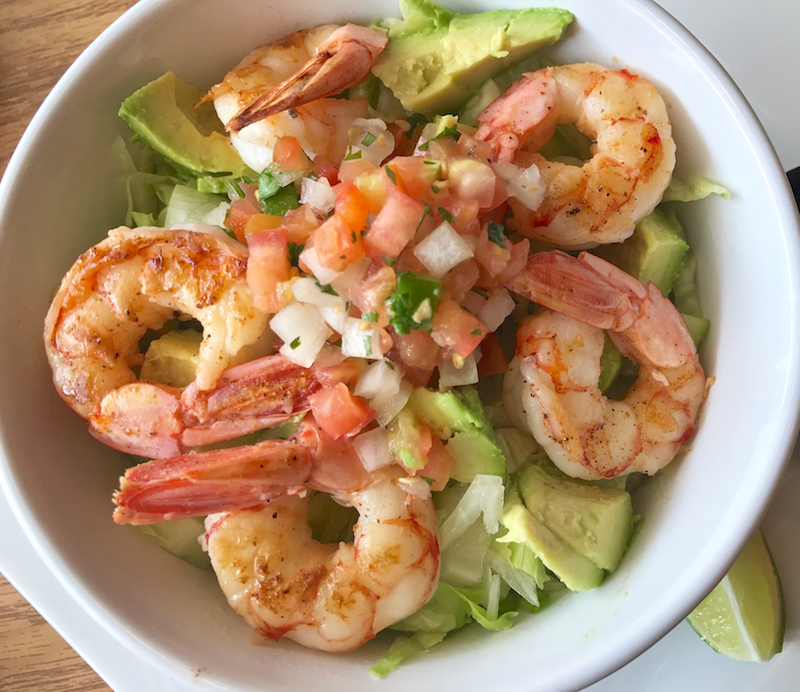 The food was fresh, flavorful, and just absolutely amazing …and when food is made with love, you can definitely taste it. Our visit was nothing short of delicioso and look forward to visiting again soon – especially to try their arroz con leche!
La Cocina de Roberto is located at 3126 Sawdust Rd, The Woodlands, TX 77380 and open for casual dining or orders to-go Monday through Saturday 7 a.m. to 9 p.m. and Sunday 7 a.m. to 2 p.m.
Learn more about La Cocina de Roberto, their story, menu and contact for catering at https://www.lacocinaderoberto.net/.