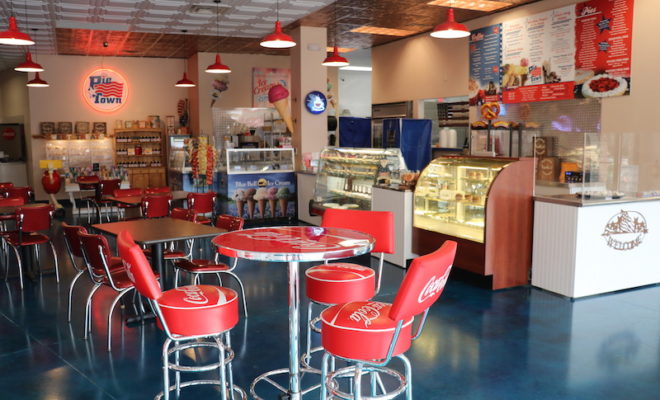 Business
Pie Town Cafe Now Open in Shenandoah
By |
Hello Woodlands and Link Local have joined together to raise awareness and support local businesses in our community through #EatShopLiveLocal. Join the movement on social media and learn how to get involved at EatShopLiveLocal.com.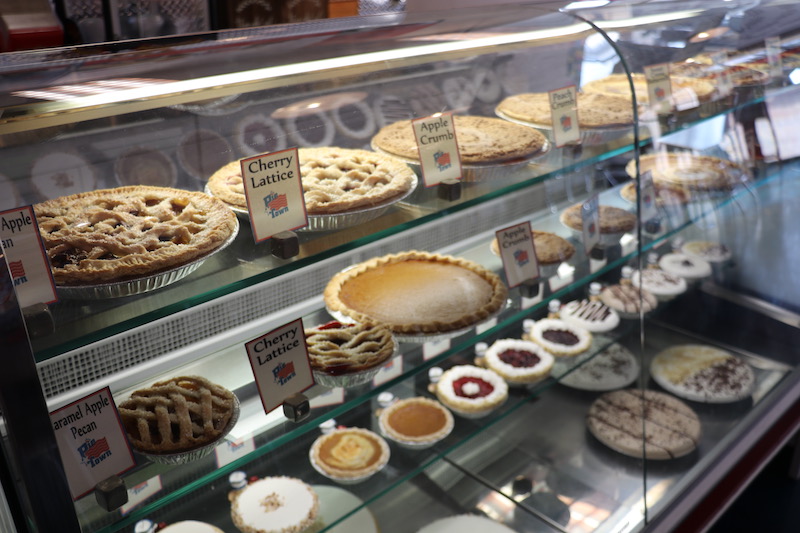 After 16 years of calling the Portofino Shopping Center location "home," Pie Town Cafe closed on July 8th and re-opened on November 1 in a new larger location just a short distance away at 19285 David Memorial Drive by the Shenandoah Visitor Center and behind Home Depot.
Take a look inside of Pie Town Cafe's new location:

As a child, Debra Loggins loved visiting local "mom and pop" bakeries and enjoying the decadent pies and desserts with her family. Years later, married with a family of her own, she still fondly remembered these wonderful trips and now dreamed of opening a shop of her very own.
In 2001, the Loggins family – Debra, her husband Mike, and their three children (all under the age of 5!) – turned their dreams into a reality and opened Pie Town Cafe. With the great support of the community, family and friends, the Loggins' delicious pies and delights flew off the shelves. Due to demand, the menu quickly expanded to include more than 35 pie flavors (50+ flavors during the holidays), sandwiches and more food choices.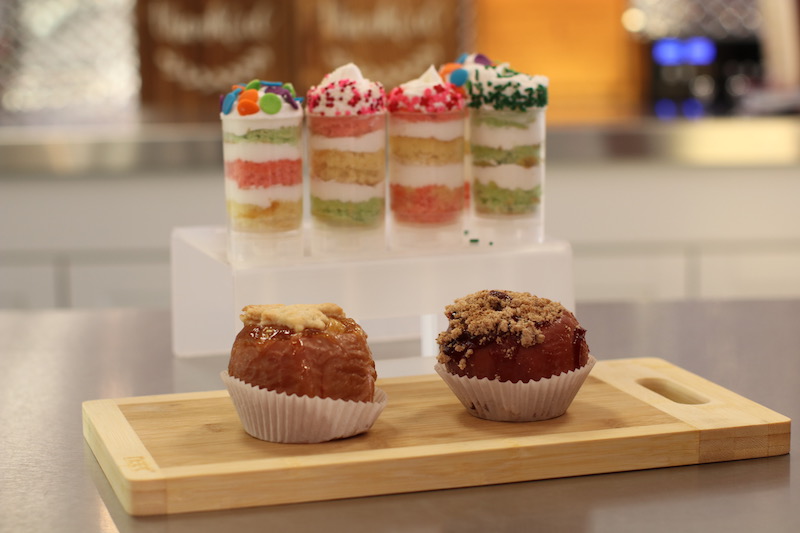 Family members and staff are excited about about the transition together from the current 1200 sq. ft. shop to new 3000 sq. ft. location with indoor seating increasing from 24 to now serve 50 guests at a time. The Loggins will continue serving their famous family pies plus new menu items like homemade fudge, fresh baked breads (jalapeño cheddar and parmesan loaves), cakes, floats, coffee drinks, and more. Dessert inspired and themed merchandise, serving dishes, candles and other goods are also available for purchase.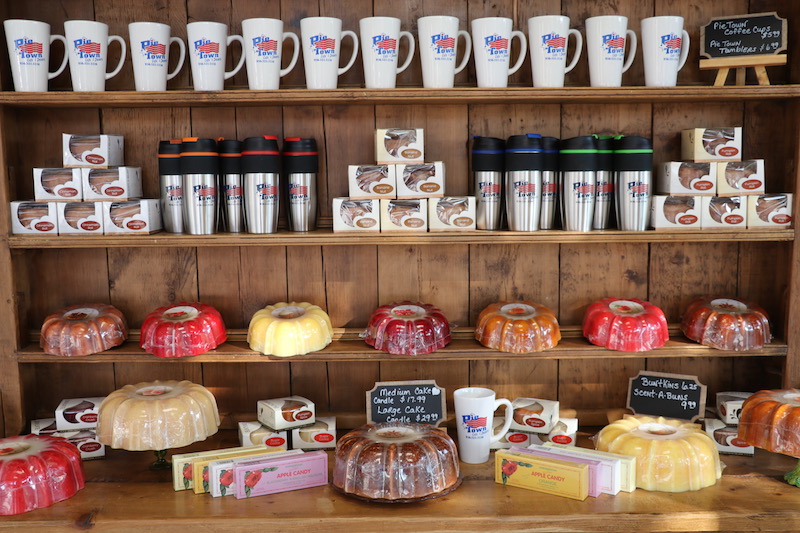 Pie Town Cafe offers 10 inch and personal size pies – with pumpkin and pecan pie as holiday favorite flavors plus gluten free and sugar free options are available. Pie Town Cafe is already accepting orders for the holidays by phone, tax or in-store until the Tuesday before Thanksgiving.
The Loggins' recipes are old fashioned, family and staff tested and approved, use butter with no lard, and goods are baked fresh every day. The family has made pies together from scratch alongside baker Carlos Reyes who has over 36 years of baking experience – with 16 of those years working at Pie Town Cafe. Together the Loggins family and staff members have enjoyed serving the community and now have the opportunity to grow and expand at a new location.
Learn more about Pie Town Cafe, menu and updates at PieTown.net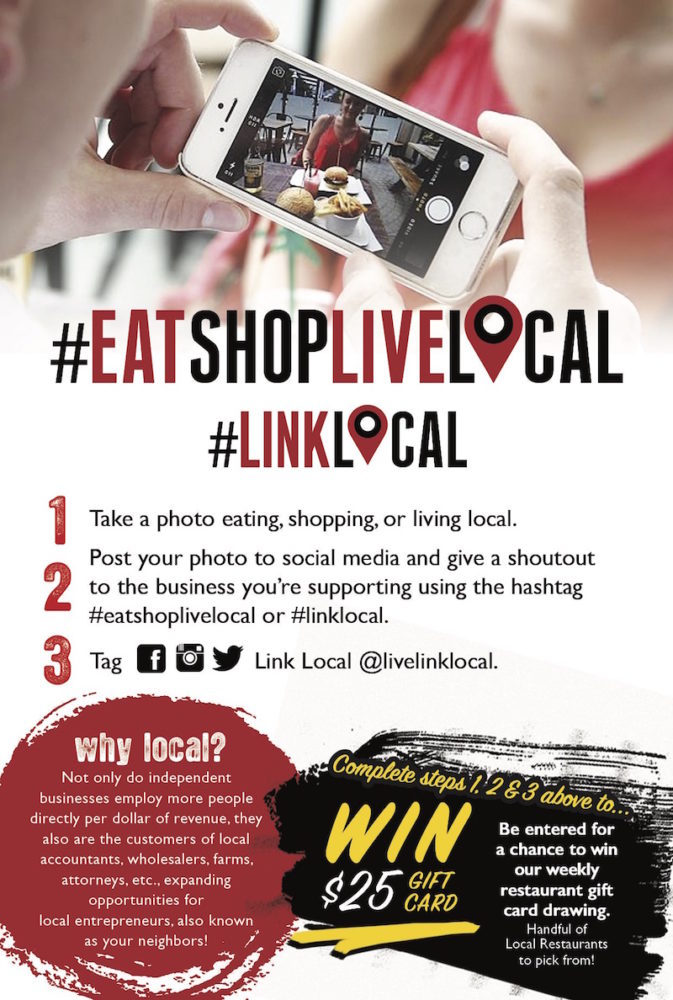 Support your local businesses! The next time you are eating, shopping, or using a local business, snap a pic and post using #EatShopLiveLocal to show us your local. The #EatShopLiveLocal logo represents locally owned businesses and aims to raise awareness and support local businesses in our community. Learn more at EatShopLiveLocal.com