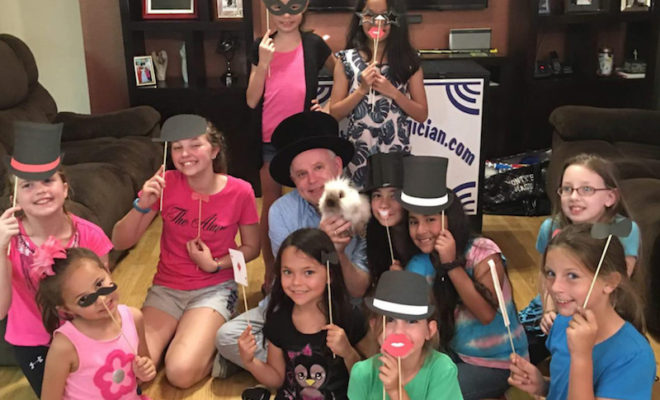 Art & Culture
A Magical Labor Day at The Woodlands Children's Museum
By |
For more than 25 years, Monty the Magician has been transporting young audiences into a world of amazement and laughter. This Labor Day, September 4, Monty will bring his magic to The Woodlands Children''s Museum, 4775 W. Panther Creek Drive, Suite 280. The long-time magician and children''s entertainer will perform at 11 a.m., noon and 2 p.m.
""Anything is possible when you''re a child,"" said Angela Colton, executive director of the museum. ""Monty has a talent for tapping into that sense of wonder and creating unforgettable experiences for his audiences.""
Monty remembers the first time he watched a magician perform. "That experience was so amazing," he said, that it inspired him to delve into the world of magic himself, first as a hobby and, eventually, as a career. Since then, Monty has performed countless shows at schools, churches, day care centers and birthday parties.
Monty''s ""MAGIC that Makes You Smile"" show, created for children in pre-kindergarten through second grade, is loaded with comedy, and Monty frequently encourages participation from the audience members. Monty''s performances are included in the museum's daily admission price of $6 for adults and children age 1 and older. The museum is recommended for ages 7 and under.
To learn more about The Woodlands Children''s Museum, its hours of operation and ways to support the nonprofit, visit woodlandschildrensmuseum.org or call 281-465-0955. The museum is always looking for sponsors or partners for events. Follow the museum's Twitter handle @thewoodlandscm.