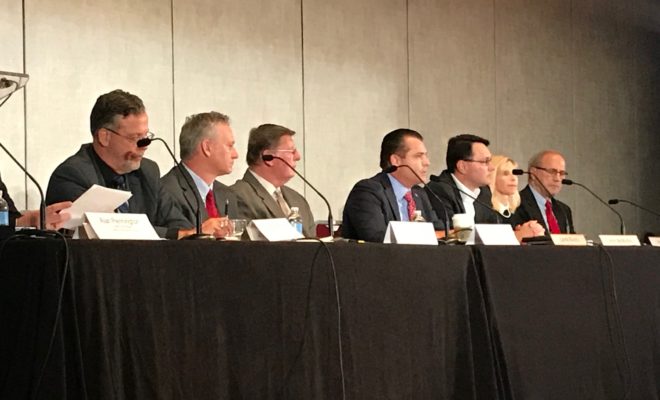 News
VIDEO: Incorporation Planning Study Public Forum
By |
On Tuesday, September 25, 2018, The Woodlands Township Board of Directors held an Incorporation Planning Study Public Forum  from 6:30 to 9:30 p.m. at The Woodlands Waterway Marriott on 1601 Lake Robbins Drive.
Residents were encouraged to bring their feedback and ideas regarding incorporation and future governance to share during the public forum. The Woodlands Township Incorporation Study consultants provided a recap of studies to date such as the best practices analysis, law enforcement analysis, street condition analysis, a review of municipal utility district (MUD) operations and public feedback received to date.
Watch the videos of Hello Woodlands's live broadcast of the public forum below.
Part 1:
Part 2:
For more information, visit the Incorporation Planning Study website at www.thewoodlandsincorporationstudy.com which includes an overview of The Woodlands Township, FAQs about the study, past meeting videos and more.
View and Download the Incorporation Planning Study documents on the new website at https://www.thewoodlandsincorporationstudy.com/public-forum including:
Public forum presentation
Graphics on the governance timeline, the steps to incorporation, and the steps to a home rule city
Draft Law Enforcement, Pavement Management and MUD studies
Frequently Asked Questions and Answers
Legal Summaries
For more information about The Woodlands Township, call 281-210-3800 or visit www.thewoodlandstownship-tx.gov.
View photos from the event on the Hello Woodlands Facebook page.
Stay tuned for more information, videos and photos captured by Hello Woodlands at the Incorporation Planning Study Public Forum!