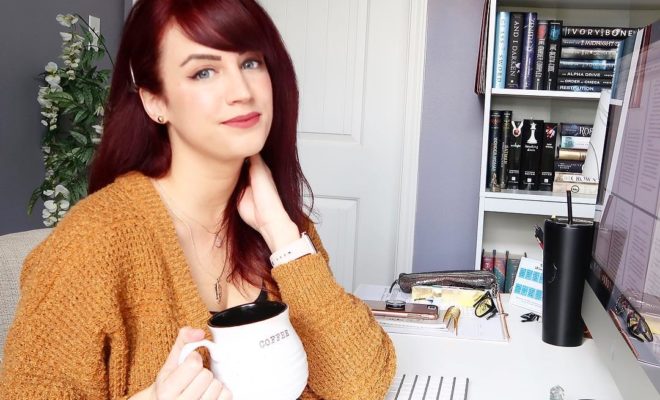 People
Local Author Kristen Martin Inspires Readers to "Be Your Own Goals"
Right here in Montgomery, Texas, bestselling author Kristen Martin can be found writing, coaching, podcasting, teaching, or vlogging on her YouTube channel, as she encourages others to pursue their dreams. Using her personal experience from self-publishing her own books, the multi-talented serial entrepreneur decided to help others with her book Be Your Own #Goals.
As a child growing up in Indiana, Martin loved both the outdoors and books, and started writing at a young age. "I lived in Indiana until I was 11 years old. I was quite the tomboy. I loved sports, climbing trees, rollerblading, and digging around in the mud for worms to help my mom's garden grow," recalled Martin. "When I wasn't outside, I spent my time reading The Babysitter's Club and Sweet Valley High books. I began to read more of the classics in middle school (The Great Gatsby was, and still is, my favorite!) and that's also when I was introduced to the amazing world of Harry Potter."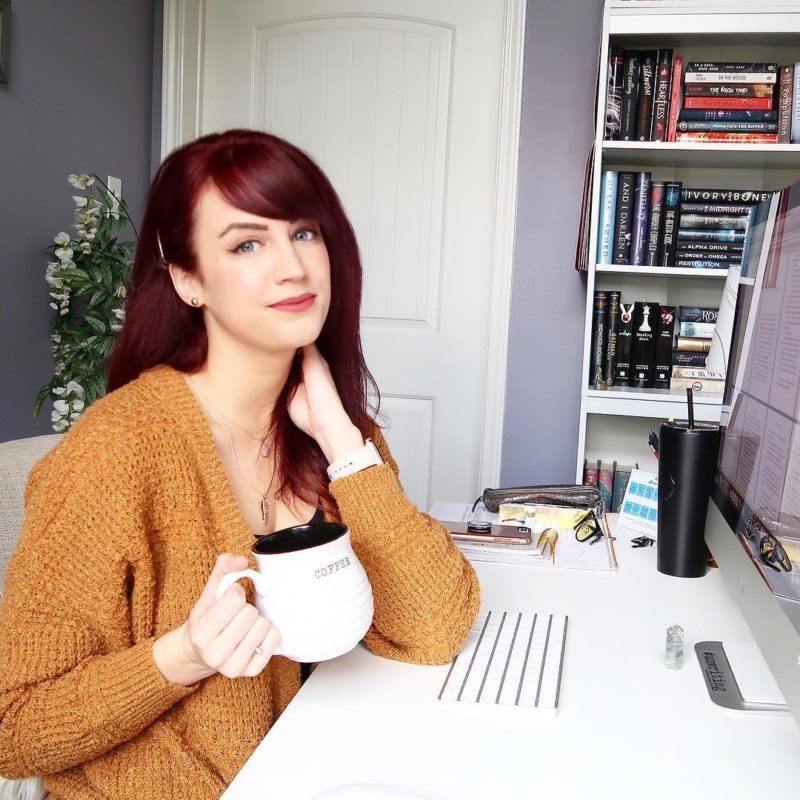 Martin's love of reading fueled her desire to write. "As a kid, writing was just something I loved to do. I had an extremely active imagination when I was younger and I was always talking a mile a minute. Writing everything down came so naturally to me," she explained. "I also used to write short 2-page stories in my notebooks, even going so far as to fold printer paper together and staple it along the edges to make my own faux 'books.'"
Although she initially did not know anyone in the writing community, she started out by learning more about her passion. "I knew that one day, I'd find a way to pursue my dream of becoming an author. When I first started taking my writing seriously, I didn't know a single writer," Martin revealed. "However, after putting myself out there on YouTube and social media, I've connected with so many like-minded readers and writers . . . it's truly astounding. I now have a very close group of friends who are writers, and even though we all live in different states, we make it a point to stay in touch and cheer each other on."
Even though she knew it was going to be challenging, Martin was determined to write her first book. She finished the first draft of her first novel while working full-time and completing her Master's degree.
Martin still loves to read to stay inspired. Her favorite authors have very different writing styles. "Some of my favorite authors include Chuck Palahniuk, J.K. Rowling, Laini Taylor, Colleen Hoover, Marie Lu, and Gillian Flynn," shared Martin. "They're each so different, and yet they're able to draw me in with their diverse writing styles and unique perspectives. Favorite characters include Four from the Divergent series, Adelina Amouteru from The Young Elites series, and Lily from It Ends With Us."
Although Martin started out writing fiction books, she soon realized that she also liked helping others. "While I still write fiction, I realized about two years ago that I'm multi-passionate. I love creating fictional worlds and characters, but I also love anything related to personal development and growth," said Martin. "I started sharing a more raw, transparent look into my life on my podcast, That Smart Hustle, and what started as a passion-project ended up turning into another business venture."
"I wrote and published my first personal development book, Be Your Own #Goals, on May 1, 2018 right before I turned 30 years old," Martin continued. "A wonderful achievement, it was also really symbolic because I was able to capture my experiences in my 20s and share that part of my journey with others. That book is sort of like a time capsule for me, and I'm excited to continue writing personal development books so I can look back and see my growth not only as a writer, but also as a person."
For Martin, no two days are the same as an author and entrepreneur. "It's incredibly fluid!" exclaimed Martin. "My days never look the same, but that's one of the many things I love about being an author and a creative entrepreneur. Some days I write scenes for my books, some days I film for YouTube, some days I record podcast episodes, other days I edit and outline . . . every day is different. The only constant is that I'm always creating. Creating something from nothing is truly miraculous, and I feel so fortunate to have built a platform for myself where I can do just that every single day."
For more information about Kristen Martin, visit www.kristenmartinbooks.com.