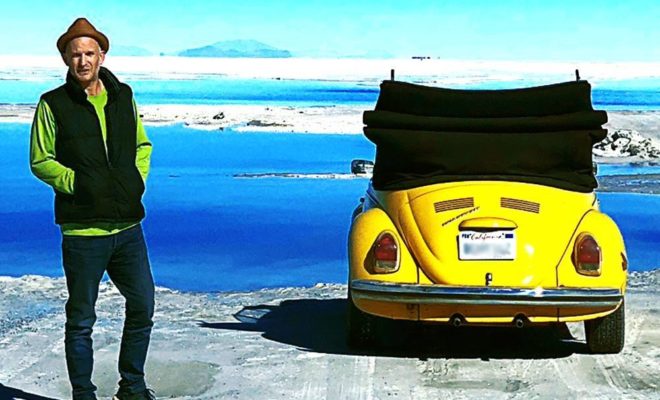 People
Bestselling Author of Kindness Diaries to Speak at CAC Legacy Luncheon
By |
CONROE, TX – Leon Logothetis, bestselling author and host of the Netflix series The Kindness Diaries, will share his journey traveling the world looking for the kindness in others on at the 2019 Community Assistance Center (CAC) Legacy Luncheon Friday, May 10 at the Palmer Legacy Ballroom at The Woodlands Country Club in The Woodlands.
"Random acts of kindness can change lives," said Logothetis. "Anything you dream is possible. Anything. And that the fuel for all this delicious potential is simple: Kindness and harnessing the power of human connection. And doing it all with a smile on your face and a spring in your step!"
A global adventurer, motivational speaker & philanthropist, he was a financial broker in London where he felt uninspired and chronically depressed. He gave it all up for a life on the road. This radical life change was inspired by the inspirational movie The Motorcycle Diaries. His new passion is finding ways for your inner rebel to come out and play. Traveling the globe via a vintage yellow motorbike, Kindness One, he shares life changing gifts to unsuspecting good Samaritans.
Leon recently returned from filming the second season of The Kindness Diaries traveling through 100 countries from Alaska to Argentina in his vintage yellow VW Beetle changing lives through kindness. His journeys through countries without any resources to show people are genuinely hopeful and kind. His motivational message will be deeply moving to attendees at the luncheon. Please visit the CAC event page www.cac-mctx.org/event/legacy-luncheon for a sample video of this dynamic speaker that shows the kindness that CAC sees in the community support daily.
Please join CAC as they bring friends, board members, volunteers, businesses, and the community together for a fundraiser luncheon at the Palmer Legacy Ballroom on Friday, May 10 from 11:00 am – 1:30 pm with special honorees: Corporate Partner – Praxair, Inc, Faith Partner – First Baptist Church Conroe, Distinguished Service Award – Cody McGullion, and Legacy Award Honoree – Bill Dougherty. These honorees have committed their time, heart, resources, and talents to serve others in a variety of capacities.
"The Community Assistance Center provides an invaluable service to residents across Montgomery County," said Sallie Rainer, president and CEO of Entergy Texas, Inc. "At Entergy Texas, we believe that we must take steps as a company to help find lasting solutions for our customers in need. Our work with CAC is a key partnership in that effort to help lift low-income families out of poverty."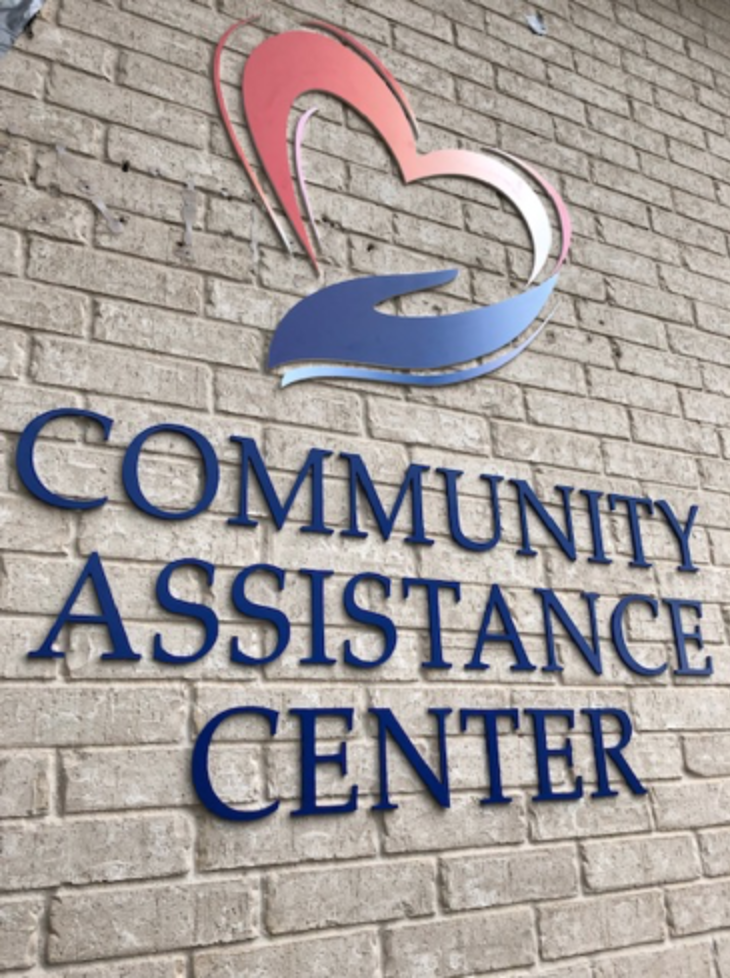 Proceeds from the Legacy Luncheon will support CAC programs which provide financial assistance, immediate basic needs, full case management services, disaster recovery, and the necessities needed to promote stability to individuals and families throughout all of Montgomery County who are struggling through times of crisis. CAC seeks to provide a loving, supportive place where people can come to get the help and resources they need during a time of vulnerability and instability.
Individual tickets are $125 each and sponsorships start at a table for 10 at $1,000. Tickets and sponsorships are available at www.cac-mctx.org/event/legacy-luncheon. Please contact Kathy Rifaat at kathy@cac-mctx.org or 936-494-4412 for additional information.
"We are very excited to honor Bill Dougherty, Praxair, Inc., First Baptist Conroe, and Cody McGullion at our 2019 Legacy Luncheon," said Jennifer Landers, Executive Director of CAC. "Each of these champions for CAC make significant contributions to our Montgomery County neighbors in need, demonstrating compassion, kindness, and commitment to serving others.
Landers couldn't say enough about her commitment and the staff commitment to serving the community through their mission driven work at CAC.
"I can enthusiastically speak for our staff and Board of Directors when I express how blessed we are to have the thoughtful and generous support of these outstanding members of our community. There are many people in all parts of our county who struggle through short term as well as long term financial difficulties and are in need of assistance, support and resources to make changes to improve their lives and become more self-sufficient. But we cannot do it alone and that is where our community partners shine. We rely on the support of individuals, businesses of all sizes, congregations, civic groups and anyone who has a heart for service. Every act of kindness and all levels of support can truly make a difference in the lives of those we serve."
Scott Perry, Chairman of CAC sees kindness and compassion frequently in the community. "It is a blessing to know that our community takes care of each other, and CAC has been leading the charge for over 30 years. The Legacy Luncheon is not only an excellent way to acknowledge the rich history of the organization, but also those inspiring individuals who have the foresight and the passion to provide for others in their time of need."

CAC builds stronger client relationships and assists families in establishing attainable goals, to access community resources and to gain valuable skills pertinent to their success. Case management and support go beyond the "Band-Aid" and provide ongoing community resources to establish a stronger foundation to lift families up towards self-sufficiency. Donations are tax deductible and critical to the operating budget. Located at 1022 McCall in Conroe, information for volunteering or client services can be obtained at www.cac-mctx.org or by calling 936-539-1096. Client appointments can be made at 936-539-9211. For additional information on The Kindness Diaries visit www.leonlogothetis.com/netflix.