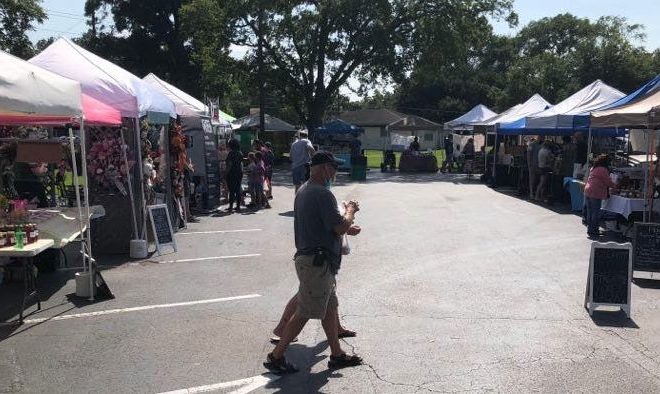 Events
Local Farmer's Markets
By |
Looking for something to do outdoors? Visiting our local farmer's markets is a great way to get out of the house while supporting small businesses and getting fresh local produce and handmade goods. Safety protocols have been put in place, so be sure to check each market's website or Facebook page for the most up-to-date information on changes.
The Woodlands Farmer's Market – Located in the Grogan's Mill Shopping Center, The Woodlands Farmer's Market is open rain or shine and is home to vendors offering locally grown produce, grass fed beef, Texas handmade artisan cheeses, goat cheese, sustainably cultivated coffee, local honey, breads & pastries, no sugar-added baked goods, prepared tamales, Indian cuisine & Mediterranean food, gluten-free options, and seasonal products. Profits from the Market are returned to the community through the Grogan's Mill Village Association's philanthropic programs.
NOTE: Pre-ordering from vendors is encouraged. An adjusted market layout to allow for more space (social distancing) between vendors and customers. Market visitors are requested to wear face masks for the safety of others. Crowd numbers will be monitored and limited if necessary. There will be no food or drink consumption on site, including sampling. The complete list of restrictions can be found here: www.grogansmill.org/2020fmreopening.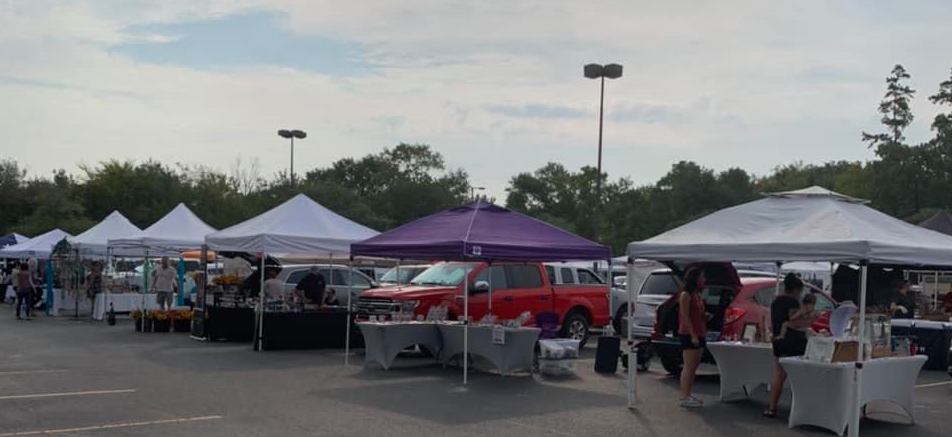 Oak Ridge Pop Up Market – The brand new Oak Ridge Pop Up Market brings visitors a little bit of everything – gourmet bakeries, produce, boutiques, home decor, crafts, and more.
The Farmer's Market on Tamina – Founded in 2016, this market is central to Montgomery, Conroe, Spring, Tomball, and the Woodlands, located at FM 1488 & FM 2978 within the Westwood subdivision. The market has between 35-50 vendors each Saturday, a signature complimentary cocktail each week, and a family friendly vibe.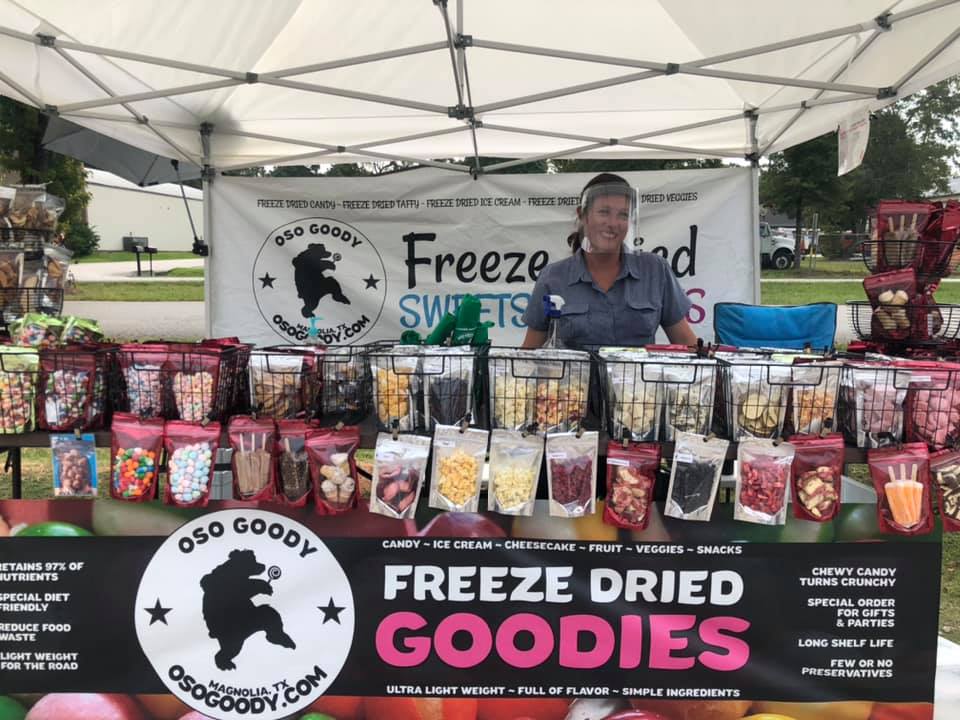 Rayford Sunday Market – Head to the Imperial Oaks Shopping Center for food, fun, and shopping. The market brings together a collection of artisan crafters, small businesses, community sponsors, and businesses for an afternoon of shopping, fundraising, and entertainment.
Isaac Conroe Farmer's Market – Every first Thursday of the month, head to Conroe for a market boasting fresh fruits, vegetables, local honey, fresh sauces & salsa, tamales, handcrafted artisan decor & jewelry, homemade cuisine and more! Market Days are held at Heritage Park on the corner of Metcalf and Main (next to the Owen Theatre).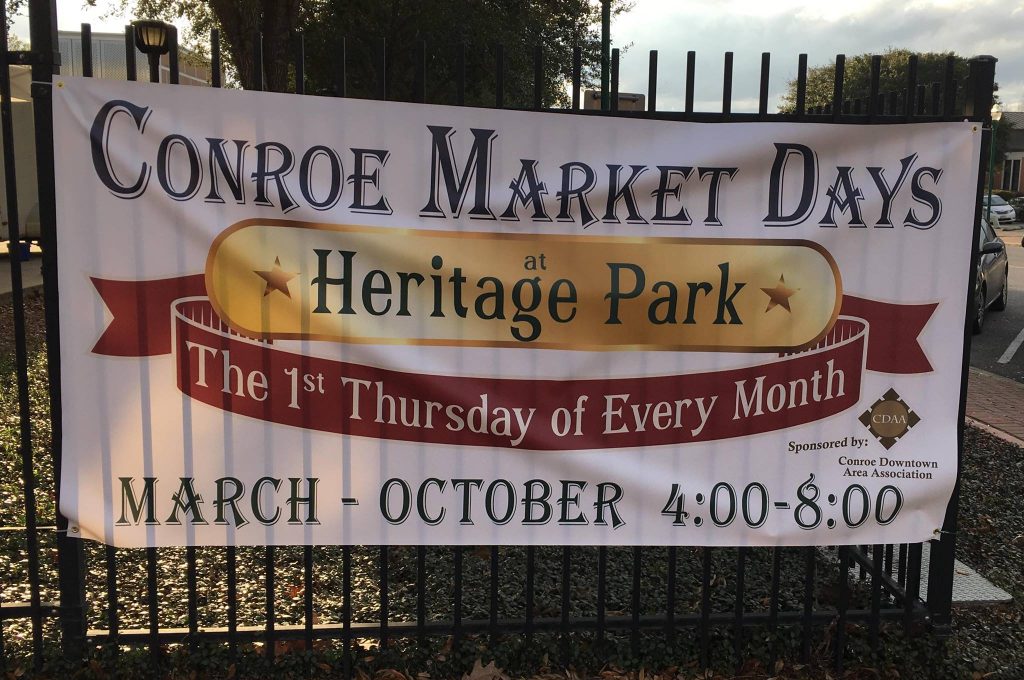 Tomball Farmer's Market – Tomball Farmers Market is a registered nonprofit and works as a cooperative effort of local families dedicated to providing the highest quality food and handmade products to the community. Visitors will find fresh local produce, culinary herbs, garden fresh veggies, the freshest olive oil, raw honey, old fashioned jellies, salsas, relishes, homemade soaps, lotions, hand made crafts and much, much more. The market has a vast selection of pasture raised beef, pork, chicken and lamb that is never given antibiotics steroids or hormones. There are also great craftsmen and artisans who produce high quality, truly unique items. The market is open year round.
NOTE: Masks and social distancing are required. Many vendors are offering pre-orders for pick-up or delivery. The full list of guidelines can be found here: www.tomballfarmersmarket.org/covid-19-plan-your-visit.html.
Old Town Spring Farmers Market – Old Town Spring hosts a Friday farmer's market with farm grown, hand crafted, hand made and specialty items from local businesses, farms, and boutiques.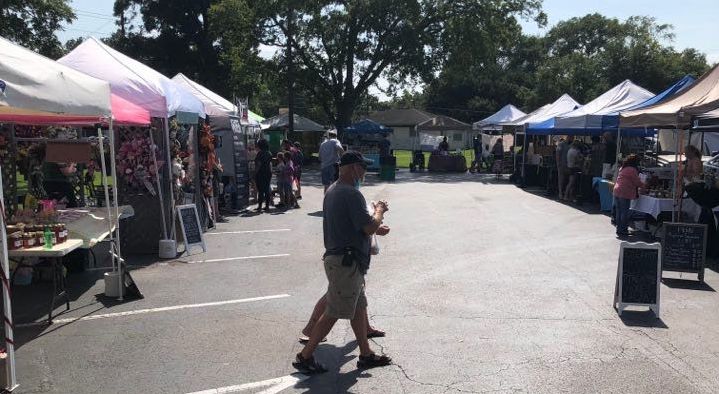 Montgomery Sip-n-Stroll Farmers Market – Enjoy fantastic handmade products, produce, and beverages supporting local vendors and businesses in beautiful historic downtown Montgomery.
Woodlands Sunday Market – The Woodlands has a new local market community popping up once a month! Find fresh produce, crafts, baked goods, food, gifts, service providers, local businesses, small businesses and kinds of goodies once a month, starting September 20, 2020.