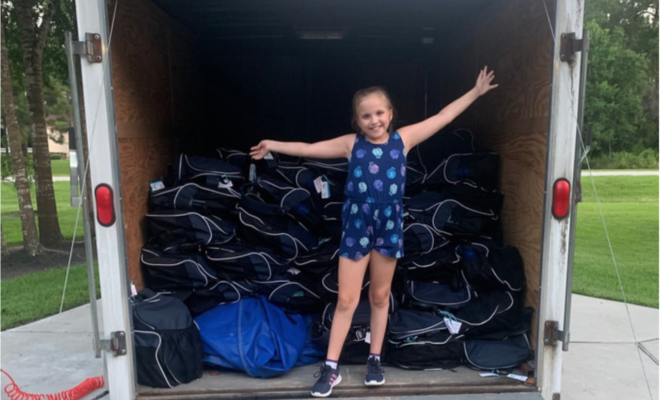 Lifestyle
Local girl's nonprofit provides school supplies to kids in need
By |
From the time she was in kindergarten, Montgomery County resident Baily Cowart knew she wanted to help others. Her passion for helping children obtain necessary school supplies led her to start small fundraisers. By the time she was 8 years old, Cowart had founded her own 501(c)(3) nonprofit charity, B.E. Blessed, to further her mission of providing backpacks and school supplies to those in need.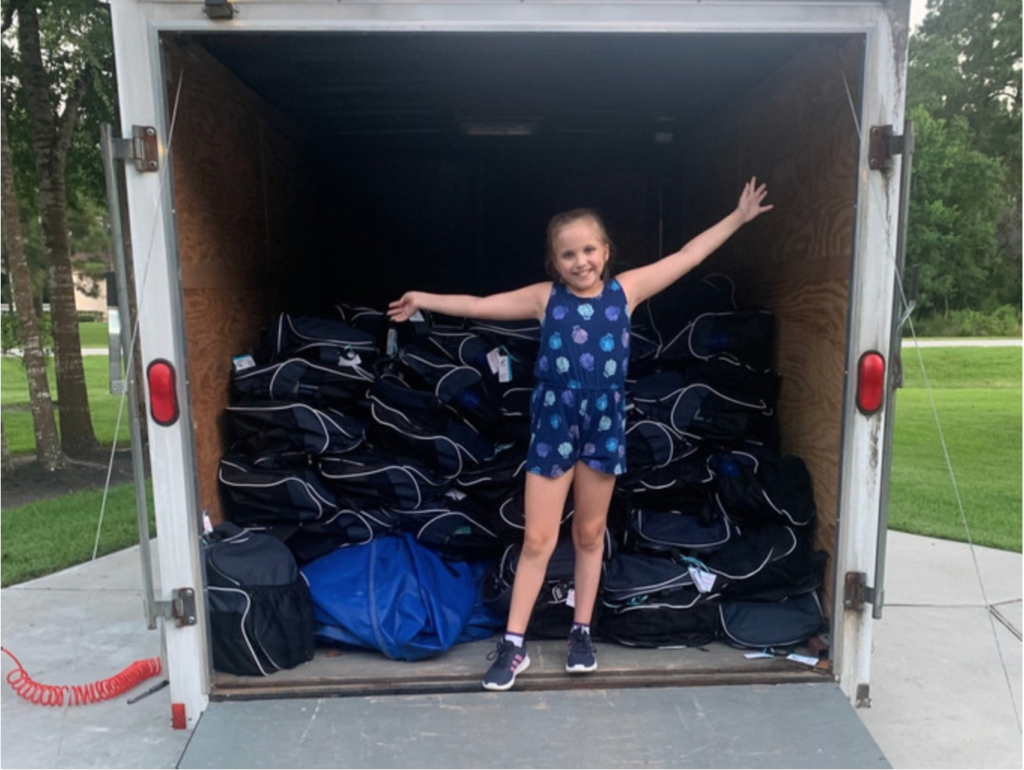 It all started with her realization at a young age that without the proper supplies, children can't pay attention and learn in school.
Cowart started with small events to raise money to purchase school supplies. Although she is not a fan of lemonade, she didn't let that stop her from fundraising and set up sweet tea stands instead. Cowart also began selling toys she no longer played with. For her birthdays, she requested donations of school supplies in lieu of birthday cards. She even decided to give prizes to those who chose to participate.
Over the years, her donations have grown from a small wagon of supplies into full sets of school supplies and hygiene kits for students.
In 2019, Cowart's first official year as a charity, she raised almost $19,000 in cash and supplies and donated over 400 hygiene kits, 125 full sets of supplies, 20 pair of shoes and countless other boxes of supplies which were all donated to 3 different Conroe ISD schools. She had the support of many local businesses, her home church Faith United Methodist, and multiple fundraisers to make 2019 a resounding success.
"Bailey's generosity is an inspiration and a reminder that we all can make a difference," said Angel Fultz, longtime supporter of Cowart and gold sponsor of her 5k fundraiser. "It doesn't matter where you are in life, each and every one of us can do something to make the world a better place, even if we only affect the life of one other person. I look forward to watching Baily and B.E. Blessed grow over the years and serve more and more people, and I'm simply honored to support her mission."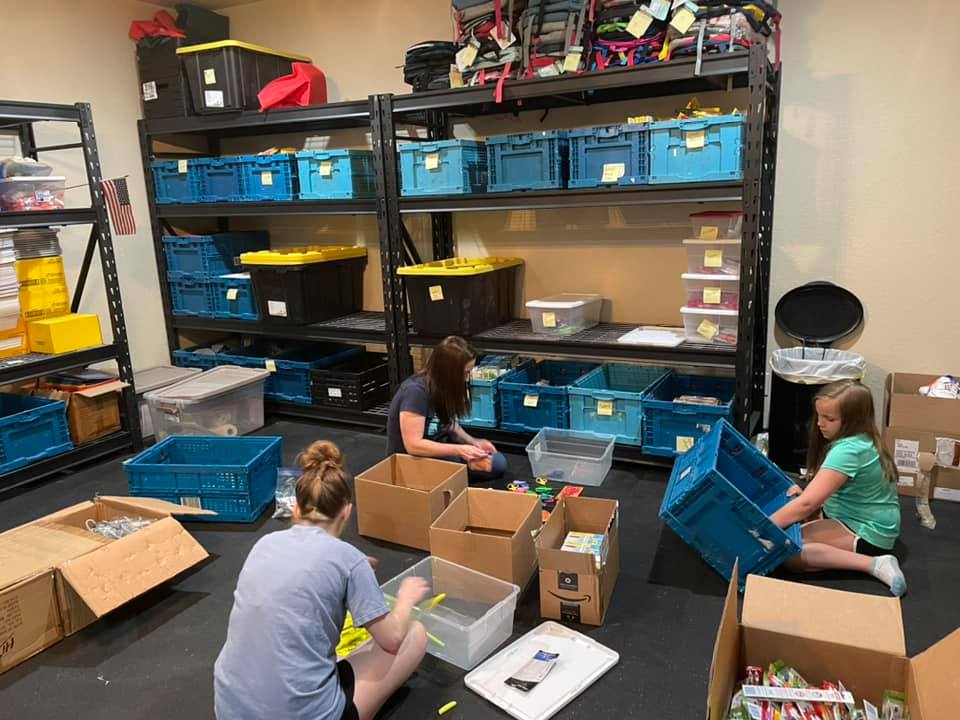 Although challenging in many ways, 2020 has been an incredible year for B.E. Blessed. Cowart's first ever major fundraiser brought in over $6,000 in 5 hours, in addition to a $5,000 grant from a local family foundation. Through these and many other fundraising campaigns, she is gathering final donations and supplies to double the amount of school supplies donated in 2019. In 2020, Cowart raised over $42,000 in cash and supply donations, providing a total of 250 sets of supplies, 175 pair of shoes, 150 hygiene kits and 88 feminine hygiene bags to 6 campuses in 2 districts.
"Baily has a passion for helping others and a huge heart," said Stephanie Cowart, Baily's mother. "She feels very strongly that children need their basic needs met in order to be successful in school. We are so thankful to our community and the support we have received from our neighbors to make Baily's passion a success."
Every year, based on feedback from the school administrators she meets, Cowart makes changes and improvements to her donations. In 2020, ahead of the pandemic, she chose to spend more money on backpacks so the quality would be better and last longer. She also chose to add reusable water bottles to each set of supplies. This seemingly small change has proved to be important for students during the current pandemic. In addition, the organization has expanded its offerings to include hygiene kits and new shoes, so that children have their basic needs met in order to focus on their education.
B.E. Blessed is currently hosting a donation drive, ending May 29, 2021, and is partnering with several local organizations, clubs, and schools to collect donations for backpacks for the 2021-2022 school year. Learn more about the donation drive here: www.bailysbackpacks.wixsite.com/beblessed/event-details/spring-2021-donation-drive.
There are many ways the community can get involved and help. For more information, email bailysbackpacks@gmail.com, visit the website at www.bailysbackpacks.wixsite.com/beblessed, or visit the Facebook page at www.facebook.com/bailysbackpacks.