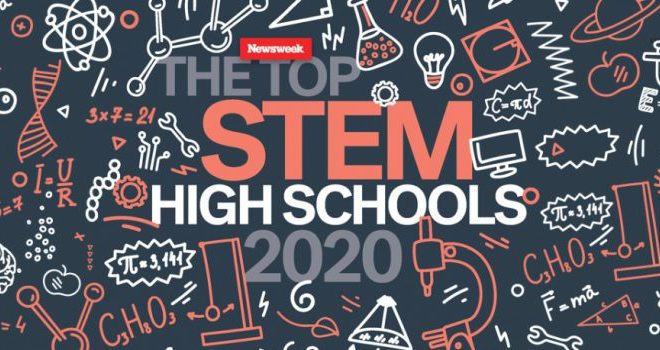 News
Local Schools Rank in Newsweek's Top 5,000 STEM High Schools for 2020
By |
MONTGOMERY COUNTY, TX – Several local high schools have been ranked in Newsweek's Top 5,000 STEM High Schools in America for 2020.
STEM, an acronym for Science, Technology, Engineering, Mathematics, is a program designed to prepare students to succeed in the workplace of the future. Newsweek partnered with STEM.org to analyze data and rank America's best STEM high schools.
Below are the high schools divided by area:
THE WOODLANDS
School
Rank
Score
School
District
The John Cooper School
407
90.48
Private
The Woodlands High School
917
83.02
Conroe
College Park High School
1063
80.54
Conroe
The Woodlands Preparatory School
1294
77.23
Private
The Woodlands Christian Academy
1655
71.62
Private
iSchool High – Woodlands
4661
25.71
Charter
OAK RIDGE
School
Rank
Score
School
District
Oak Ridge High School
4117
34.21
Conroe
TOMBALL
School
Rank
Score
School
District
Tomball Memorial High School
1671
71.47
Tomball
Rosehill Christian School
2583
57.48
Private
Concordia Lutheran High School
2833
53.64
Private
Tomball High School
3996
35.92
Tomball
SPRING
School
Rank
Score
School
District
Providence Classical School
2679
55.91
Private
Klein Oak High School
2748
54.95
Klein
Klein Collins High School
3339
45.93
Klein
Frassati Catholic High School
3475
44.00
Private
Klein High School
3476
43.99
Klein
MAGNOLIA
School
Rank
Score
School
District
Magnolia High School
4695
25.10
Magnolia
STEM.org Educational Research™ (SER)'s methodology in creating the rankings included several factors. The organization has developed a proprietary scoring logic utilizing the latest in regression analysis that takes into consideration a broad set of quantitative and qualitative data inputs, collected from Q2 2015 – Q3 2019. The purpose was to determine which primary/secondary institutions in America best offer students experiences in STEM —as defined by the Congressional Research Service — while preparing them for post-secondary outcomes. Additional factors including affluence and median household income were taken into consideration in compiling the rankings.
STEM.org is the longest continually-operating, privately-held STEM education research and credentialing organization in America. Since 2001, its leadership has assisted with key initiatives that have been critical to the overall growth and proliferation of the movement, including early work on the 2005 STEM Congressional Caucus. Its team demonstrates the best in pedagogics / andragogics, supporting the world's top brands, organizations and thousands of educators globally. For more information, visit STEM.org.
Newsweek is a nationally recognized premier news magazine and website that has been bringing high‐quality journalism to readers around the globe for over 85 years. Newsweek provides the latest news, in‐depth analysis, and ideas about international issues, technology, business, culture, and politics. Learn more at Newsweek.com.