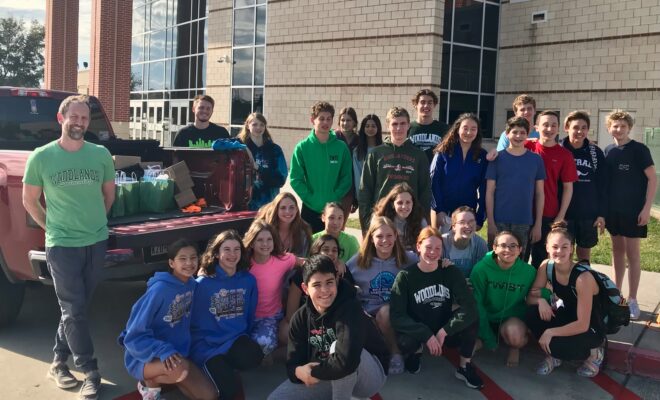 Lifestyle
Local Swim Team Brings Birthday Cheer to Homebound Seniors
By |
THE WOODLANDS, TX – Everyone needs a little cheer on their birthday and The Woodlands Swim Team (TWST) recently set out to brighten the day of local seniors on their birthdays. On Wednesday, March 9, 2022, TWST donated over 50 birthday bags to Meals on Wheels Montgomery County (MOWMC) to be given to area homebound seniors on their birthdays.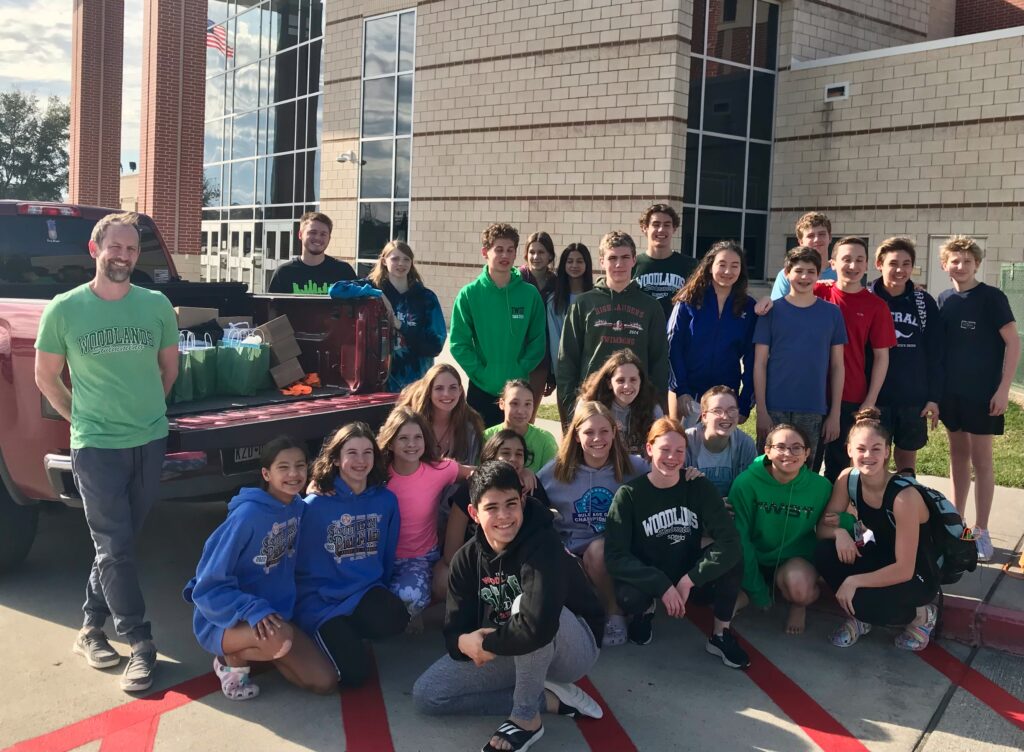 From February 7th to the 23rd, TWST collected brand new items including large print puzzle and activity books, coffee mugs with hot cocoa, mini puzzles, toiletries, and more from swimmers and their families. On February 24, 2022, swimmers in older age groups packed the birthday bags for the service project. The items were collected in February as a celebration of the month of love.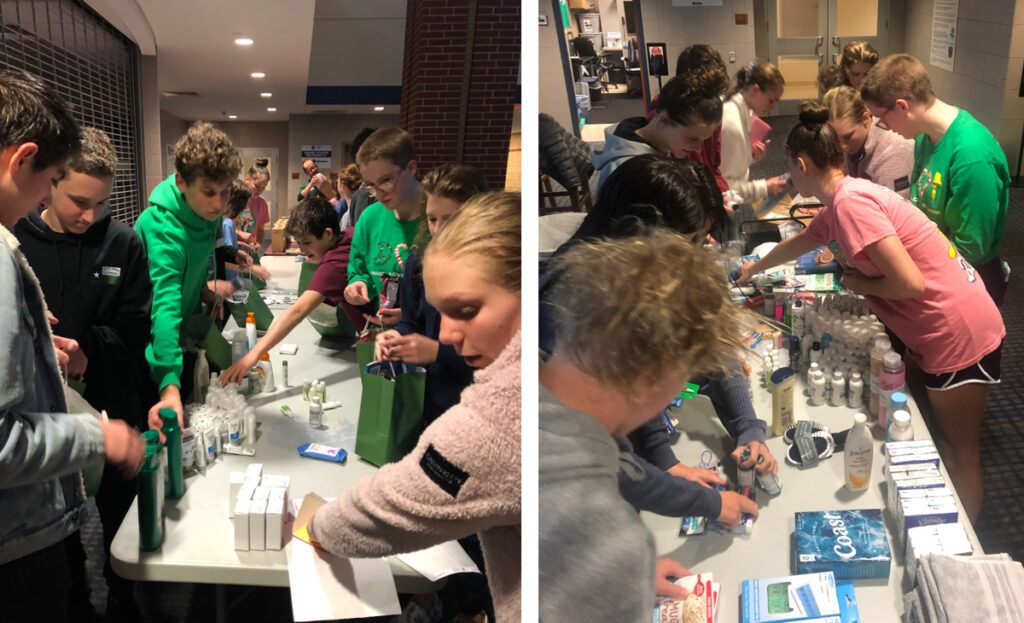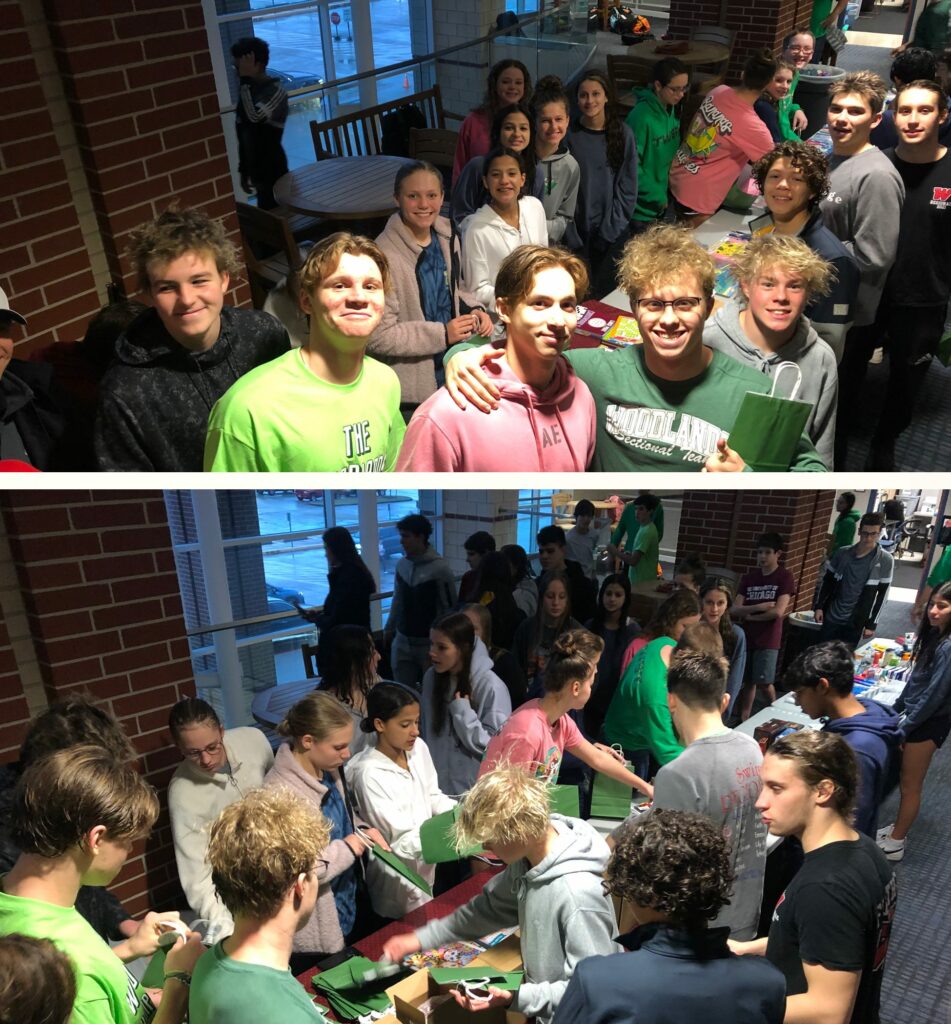 Swimmers of all ages were able to get involved in the project. Younger swimmers decorated brightly colored cards to be placed inside of each bag.
"It was a great project and I was proud of our younger developmental swimmers for their handmade birthday cards and grateful for all of the donations from our TWST swimmers and families," said Jarrod Murphy, Head Coach of TWST.
Due to the success and outpouring of support from its families, the team hopes to continue the project on an annual basis. "We look forward to continuing working with Meals on Wheels for years to come," said Murphy.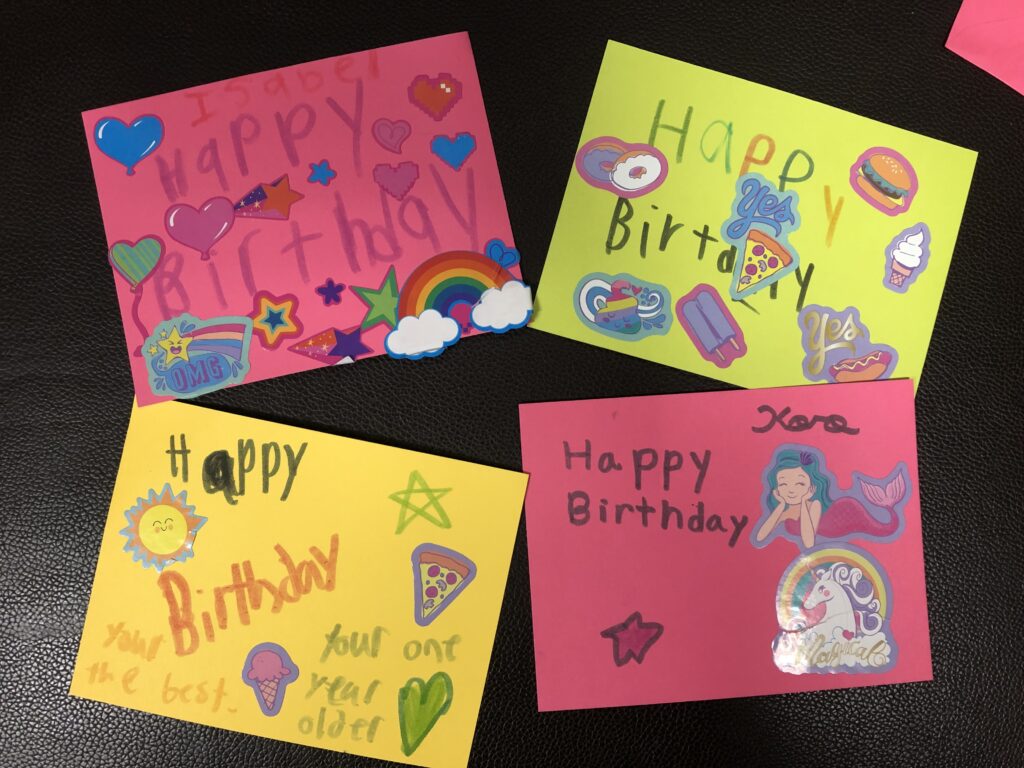 "Meals on Wheels Montgomery County serves meals to over 800 homebound seniors each day," said Summer Day, President & CEO of MOWMC. "While nutrition is our top priority, our clients often tell us how much they enjoy the time volunteers spend to make them feel important. Birthday bags are one example of how we show them they are loved and valued. We are incredibly grateful for TWST for collecting donations and assembling these special gifts that are sure to bring joy to our precious clients!"
On a senior's birthday, a birthday bag is delivered along with their meal for a special treat on their special day. MOWMC celebrates 50 to 60 birthdays every month. Birthday bags for both males and females are needed.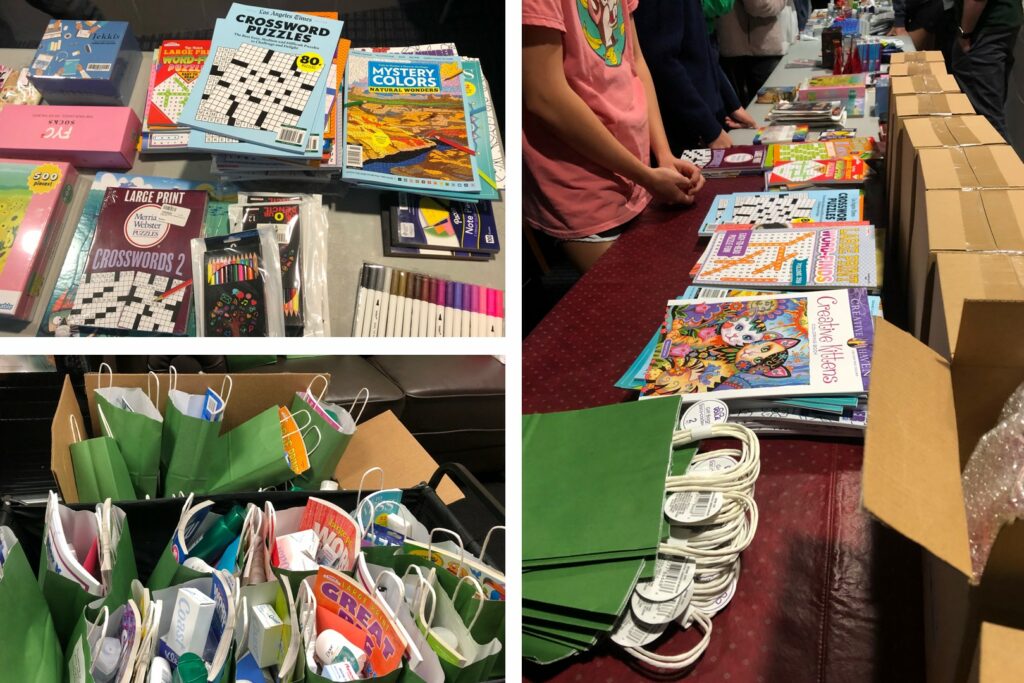 It only takes a few small items to make a senior's day special. Requested items include shampoo and conditioner, soaps, deodorant, lotion, toothbrush, toothpaste and floss, combs or hair brushes, nail files and clippers, pill organizer containers, activity books, tea bags, hand towels, stationary, notepads, envelopes and stamps, fridge magnets, small book lights, costume jewelry/watches, socks, and small tissue packets. Donations are accepted at MOWMC headquarters, 111 South 2nd Street, Conroe, TX 77301, Monday through Friday from 11:00 a.m. to 2:00 p.m.
Any group or organization can coordinate an event to brighten the birthdays of local, homebound seniors through a project like this. Additionally, there are many ways individuals can help, such as weekend and weekday meal delivery options.
In addition to providing meals and birthday bags for homebound seniors, MOWMC offers rides and even pet food for animals in their clients' care.
MOWMC also offers breakfast bag packing opportunities, in which volunteers can decorate brown lunch bags to add a personal touch, then assemble breakfast items into the bags. These visits also provide an additional social visit and safety check – letting them know the community has not forgotten them. Corporate team building opportunities are also available.
There are many ways to get involved and help MOWMC. To learn more about volunteer opportunities, visit www.mowmc.org/volunteer. Learn more about Miles for Meals, another way to help MOWMC by participating in its annual family-friendly fun run April 2nd at B-52 Brewing Company, at www.hellowoodlands.com/raise-funds-for-homebound-seniors-at-miles-for-meals-5k-10k-2.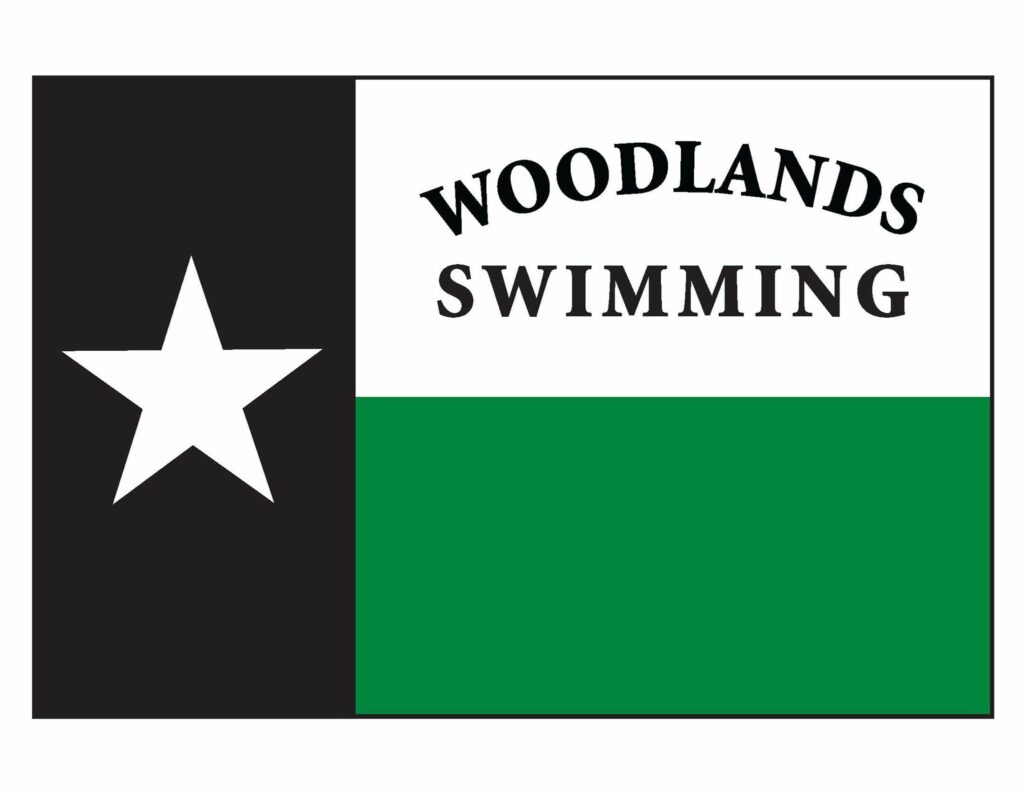 The Woodlands Swim Team is a 501(c)(3) designated organization that promotes the sport of swimming and helps swimmers at all levels of ability achieve their personal goals. The team is a member of USA Swimming, earning the 2022 Silver Medal for Club Excellence for its commitment to athlete performance and excellence. The Woodlands Swim Team provides resources to enable each swimmer the opportunity to maximize their individual swimming potential, develop character, build teamwork and have fun in a family-oriented organization. For more information, visit www.itwst.org.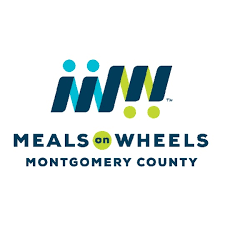 Since 1973, MOWMC has had a successful track record of delivering meals to local homebound seniors, currently delivering 240,000 meals annually. More than 200 volunteers deliver meals along 83 routes throughout the 1,000 square miles of Montgomery County. Seniors in need of meals are added to the waiting list each week. Additionally, MOWMC's curb-to-curb transportation service provides more than 17,000 rides to the disabled and seniors annually. With a mission to foster independence and maintain the dignity of each homebound senior by providing nutritious meals, transportation, and caring connections, MOWMC can always use additional volunteers and donations.
More information about Meals on Wheels Montgomery County can be found at www.mowmc.org or on the Facebook page: www.Facebook.com/MealsonWheelsMC.