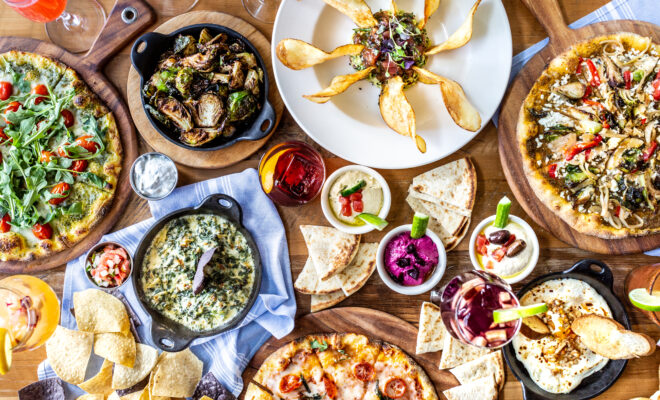 Business
Local Table Sets Opening Date for The Woodlands Location
By |
THE WOODLANDS, TX – Beloved family restaurants, Local Table, is gearing up for its official debut at 4223 Research Forest Drive. As the fifth location opens its doors on Monday, July 24, Eat Local Concepts celebrates their continuous expansion into various Houston suburbs and has gained popularity since opening its doors in Cinco Ranch in 2016.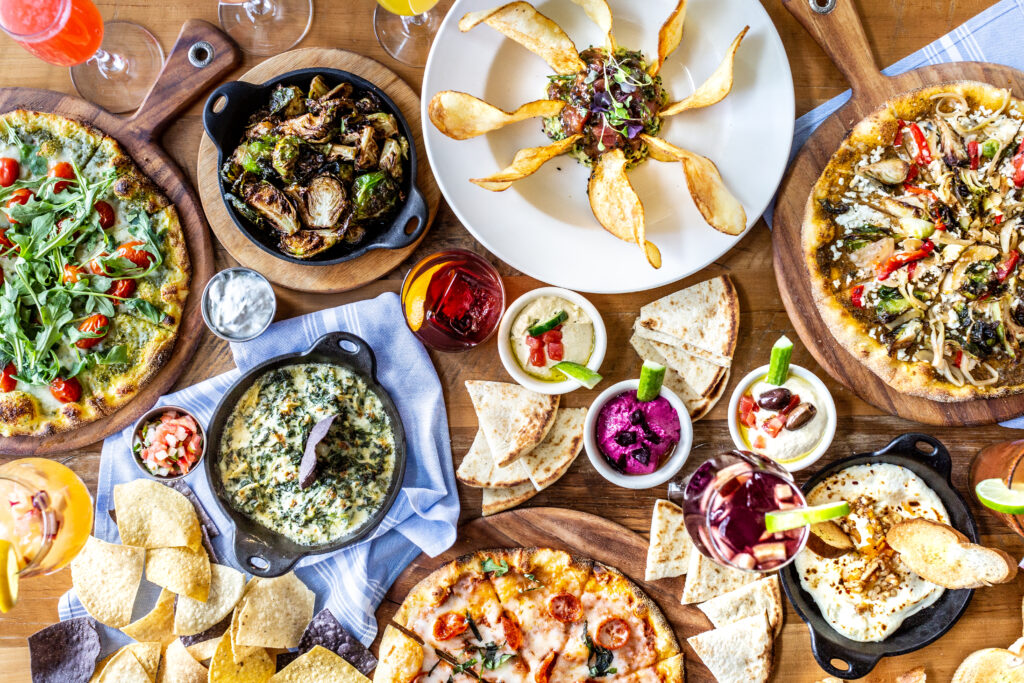 The Woodlands location will bring the concept's signature offerings to the neighborhood including an inviting patio, weekend brunch, a selection of plant-based dishes, catering and a private event space. Local Table is known for its classic, made-from-scratch cuisine and as the go-to spot for friends, families or colleagues looking for a variety of choices to satisfy just about anyone.
"Local Table has become a staple for families in communities across the greater Houston area," said Shervin Sharifi, co-owner. "The Woodlands made perfect sense for our next concept, as the family-oriented neighborhood needed a place appealing to all age groups and to celebrate all of life's celebrations."
Local Table is also known as a destination for guests to celebrate all of life's milestones including little league celebrations, anniversaries, baby showers, graduation parties, etc. The restaurant will have plenty of space for revelry – with nearly 7,000 square feet of interior space, a spacious 3,700 sq. ft. patio, and a private event space can accommodate up to 40 guests.
Future customers can expect a variety of fresh, shareable offerings like Green Chile Shrimp Ceviche, Homemade Hummus, Cast-Iron Baked Goat Cheese and a variety of plant-based friendly dishes like the Honey Ginger-Roasted Brussels Sprouts Salad, the Local Farmers Market Salad, a Falafel Bowl, Veggie Burger and more. A variety of wood stone pizzas, wraps, tacos, sandwiches, pitas, and of course, brunch round out the menu.
The kid's menu is full of classics children will enjoy such as penne pasta with all natural chicken, a cheeseburger with hand-cut fries and even a plant-based happy bowl. Neighbors can take advantage of their Monday night special where kids eat free with the purchase of an adult entree.
Expansion plans continue to unfold as the group remains committed to giving back to the community and supporting local organizations while focusing on the next generation of foodies. The family owned and operated restaurant group first launched its flagship location (Cinco Ranch) in April 2016, and later launched in Cypress in 2018, Fulshear in 2020 and Garden Oaks / Oak Forest in 2021.
The brains behind these operations consist of brothers Shervin Sharifi and Neima Sharifi and their cousins and brother-trio Ashkan Nowamooz, Arash Noamouz, and Alex Nowamooz. Executive chef Sue Nowamooz oversees the menu and its development for each location. Beverage director Lindsey Martin oversees the beverage programs and creates innovative, seasonal offerings.
Local Table is open every day for lunch and dinner services with weekend brunch on Saturdays and Sundays from 10 a.m. – 3 p.m. Happy hour is served from 3-6 p.m., with a stellar bar program.
The fifth location will officially open its doors on Monday, July 24 at 4223 Research Forest Dr., The Woodlands, TX 77381.
ABOUT LOCAL TABLE
Local Table is a next-generation restaurant concept owned and operated by Eat Local Concepts. The restaurant group is led by a group of brothers and cousins all with extensive backgrounds in various industries that came together to create the perfect neighborhood restaurant. Owners Ashkan Nowamooz, Arash Noamouz, Alex Nowamooz, Shervin Sharifi, and Neima Sharifi – all focused on offering sustainable foods that fuel a successful community. Sue Nowamooz serves as the executive chef, and Lindsey Martin is the beverage director. Local Table is open every day for lunch and dinner services with weekend brunch on Saturdays and Sundays. For more information, please visit EatatLocalTable.com.