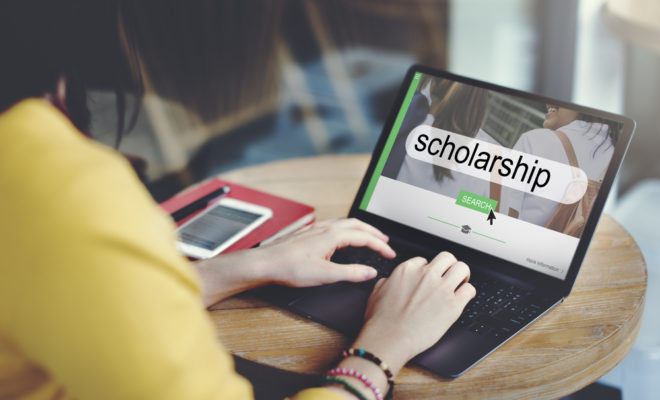 Hurricane Harvey
Lone Star College students impacted by Hurricane Harvey receive special assistance
By |
Houston, TX – The impact of Hurricane Harvey will be felt for years, but thanks to the Scholarship America Foundation and the Lone Star College Foundation, 40 Lone Star College students were able to continue their education this fall. In all, the LSC Foundation provided more than $950,000 in relief to over 2,000 LSC students who were impacted by Hurricane Harvey.
"We know many of our students needed extra financial support after the hurricane," said Stephen C. Head, Ph.D., LSC chancellor. "The money provided by Scholarship America will have a positive impact on our community for years to come."
Scholarship America is a nonprofit organization with a mission to mobilize America through scholarships and other educational support to make postsecondary success possible for all. The LSC Foundation received $20,000 and awarded 40 students $500 each for fall 2017.
"The risk of dropping out altogether escalates exponentially when a natural disaster like a hurricane strikes their school or family," said Robert C. Ballard, Scholarship America president and CEO. "Scholarship America's goal is to help ensure students are not forced to interrupt their education because of financial hardships created by natural disasters."
Students applied for the scholarships through the LSC  Foundation. Part of the application process included detailing the impact Hurricane Harvey had on them. Here are some samples:
I am unable to afford my textbooks this semester. I was evacuated from my residence due to flooding and have received word from my complex that I might be unable to return for up to two months. – Y. Gonzalez
My family and I only have one car and it was lost due to the flooding. Any little thing helps and would be very much appreciated. – M. Gibbons
I take welding classes and some of my tools and safety equipment got damaged with the water because it reached all the way into the trunk and the water got inside into my toolbox. – E. Vasquez
Scholarship America, the nation's largest nonprofit, private sector scholarship organization, pledged to donate $200,000 to help college students affected by Hurricane Harvey.
"We are so grateful to Scholarship America and the Lone Star College Foundation for supporting our students" said Alicia Harvey-Smith, Ph.D., LSC executive vice chancellor, Academic and Student Success. "Lone Star College is committed helping students overcome obstacles to access, and attainment."
Lone Star College offers high-quality, low-cost academic transfer and career training education to 99,000 students each semester. LSC is training tomorrow's workforce today and redefining the community college experience to support student success. Stephen C. Head, Ph.D., serves as chancellor of LSC, the largest institution of higher education in the Houston area with an annual economic impact of $3.1 billion. LSC consists of six colleges, eight centers, two university centers, Lone Star Corporate College and LSC-Online. To learn more, visit LoneStar.edu.