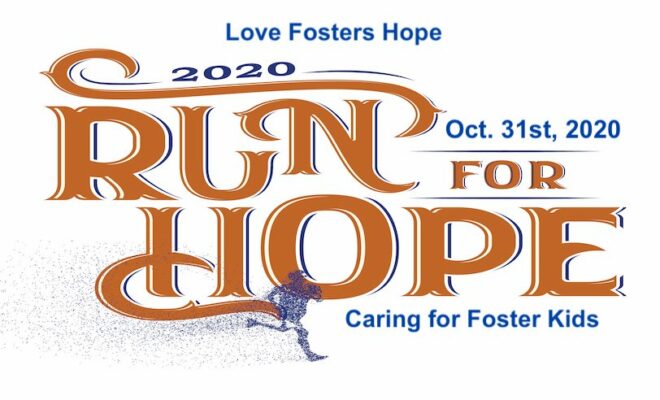 Events
Love Fosters Hope to hold 9th Annual Run for Hope in Virtual Format
By |
THE WOODLANDS, TX – This year the 9th annual Run for Hope benefitting Love Fosters Hope is going virtual. Participants are now able to run anywhere and anytime during the entire month of October. Run for Hope is a fundraiser and child abuse awareness event October 1st through 31st including a 5K, 10K, and 1 Mile Race.
Run for Hope will benefit children and teens in foster care who have been abused, abandoned and neglected. Run for Hope is not only a fundraiser but also a child abuse awareness event.
Although this is a virtual race, runners can still be competitive by racing a competitive 5k or 10K designated course that will be published on the registration site. Medals and a t-shirt will be given to all participants. Winners will receive Love Fosters Hope winners medals. To register go to runforhopewoodlands.org. Those interested in being a sponsor may contact director@lovefostershope.org.
Competitive Runners must send their STRAVA or Map My Run information for the organization to calculate who is 1st, 2nd, or 3rd in their categories on these specific courses.
There are a few groups that will be having their own neighborhood runs. On Halloween, Love Fosters Hope will be at a 1 mile course in costumes handing out candy. There is no start time – just a fun run or walk anytime between 9:00 to noon with cheers, costumes, and candy.
The goal of Love Fosters Hope is for every child to grasp that they are significant, valued, worthy, and loved. As a result of the complex trauma these children have experienced, the challenges of life in foster care, and lack of stability caused by frequent moves, these children lose hope for a happy life and better future. Without hope the results are bleak.
According to national statistics every four minutes a child age one to 18 is abused in America; by 18 years of age, 59% of kids in foster care are likely to be incarcerated as a juvenile; three in 10 of the nation's adult homeless were foster kids; and less than 2% of former foster children earn a college degree. One year after aging out of care, 66% of the young adults are incarcerated, homeless, or dead.
Together, we can change these statistics for children in foster care in our community. 100% of proceeds from Run for Hope will benefit the following Love Fosters Hope programs:
Mentoring: A year-round program available for teens to spend quality time with mentors who guide, listen, and encourage these teens to achieve success.
Rescue Home: A safe and nurturing home for homeless teens in crisis who have aged out of foster care. Teens are guided and encouraged as they figure out their next step. Otherwise many end up trafficked, involved with criminal activity trying to survive, drug use, early pregnancies, and incarcerated.
Summer Camps: Love Fosters Hope provides 4 uniquely designed sleepover camps for children and teens from 7 to 19 years old who are in foster care with a a safe and fun environment where kids leave knowing they are significant, valued, and love.
Visit Teens currently living in Residential Treatment Centers.
Provide Assistance for teens aging out of the foster care system.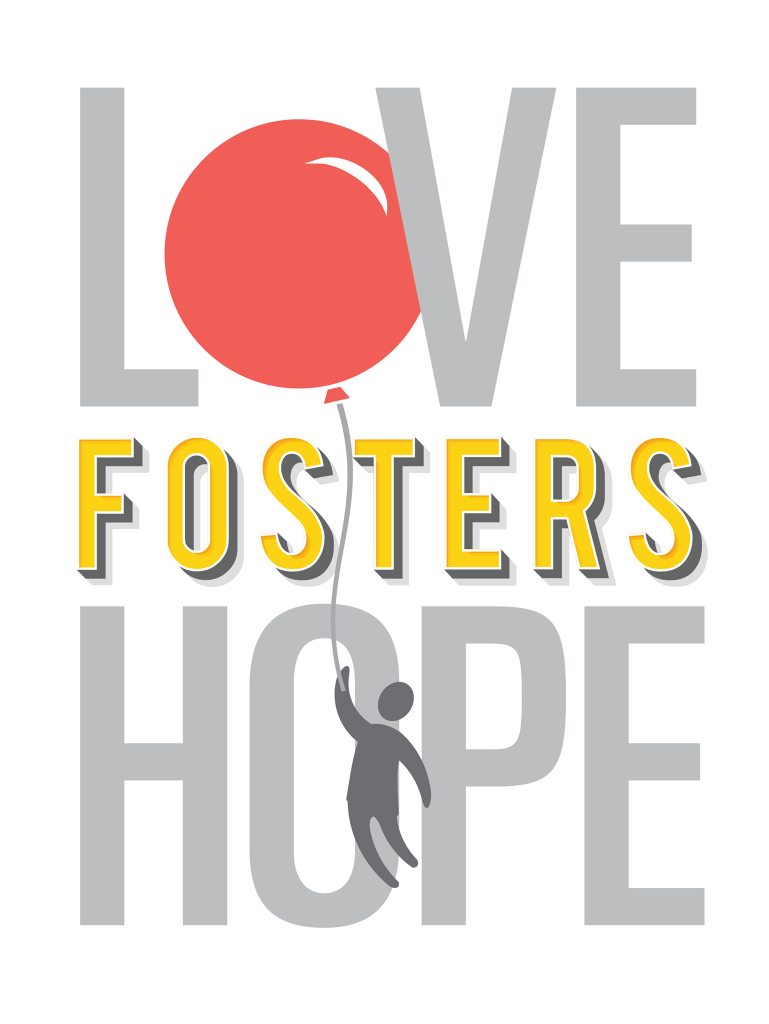 Love Fosters Hope is a non-profit 501(c)(3) organization that brings hope, healing and a bright future to children and teens in foster care who have been abused, abandoned and neglected.
For more information, visit lovefostershope.org.