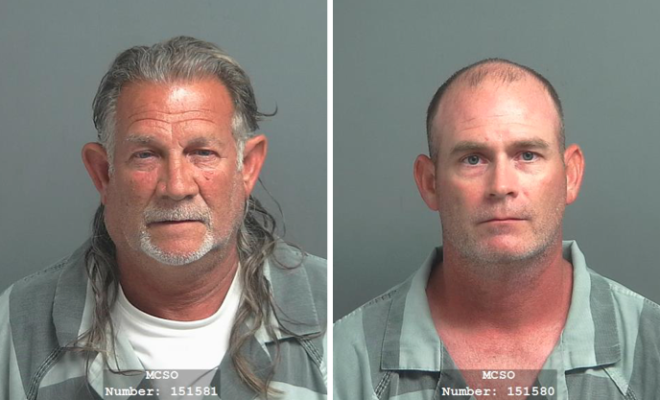 News
"Like Father Like Son," Arrests made with Drug charges
By |
On October 5, 2017 the Montgomery County Precinct 5 Constable's Office and the Department of Public Safety Narcotics agents executed a search warrant at 16302 Towering Oaks Trail in Magnolia. The Constable's office has had numerous complaints of drugs being sold at this location.
When deputies arrived they found a pound of marijuana, codeine pills, Xanax pills, 404 pills of Viagra and over $5400 cash.
Alan Lauve, 61, was charged with Possession of Marijuana, Money Laundering, and Possession of Dangerous Drugs. Craig Lauve, 40 was arrested and charged with Possession of Marijuana.
Both father and son were transported to Montgomery County Jail.
Source: Chief Chris Jones, Montgomery County Pct. 5 Constable's Office