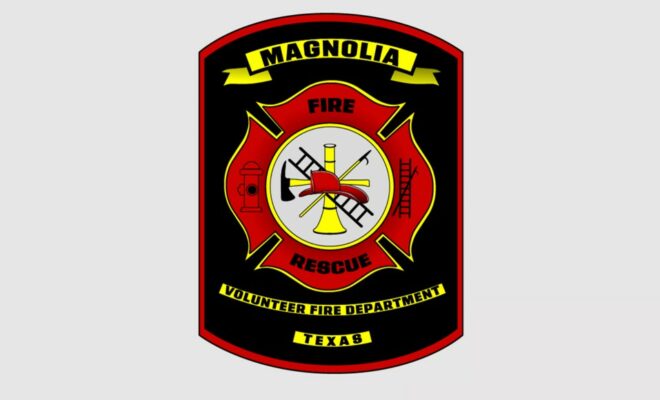 Events
Magnolia Fire Department to Host Community Open House
By |
MAGNOLIA, TX – Magnolia Fire Department will host a community open house in recognition of national fire prevention month. The open house will be held on Saturday, October 29 from 1:00 p.m. to 4:00 p.m. at Station 181 (18215 Buddy Riley Blvd, Magnolia, TX 77354).
Montgomery County Emergency Services District Number 10 (ESD No. 10) and Magnolia Fire Department welcome residents to see up-close the life-saving equipment and training first responders use to save lives and protect people and property. ESD No. 10 commissioners and Magnolia Fire Department command staff will meet with residents to answer questions about safety and provide updates on district and department operations. The open house will feature activities for kids, photo opportunities with firefighters and their equipment, as well as refreshments.
Several partner agencies have been invited to join the open house, including Texas Forest Service, Montgomery County Constable Precinct 5, Magnolia Police Department, Montgomery County Hospital District, Montgomery County Office of Homeland Security and Emergency Management, Montgomery County Community Emergency Response Team, and American Red Cross.
The Montgomery County Emergency Services District Number 10 operates under Chapter 775, "Emergency Services Districts" of V.T.C.A., Health & Safety Code. The District was converted from a Rural Fire Prevention District on January 1, 1996, after voter approval. The District provides Emergency Services to an estimated 140,000 citizens within approximately 165 square miles. The District utilizes the property and sales taxes it collects to provide funding to equip and operate the Magnolia Fire Department (MFD). The MFD currently operates nine fire stations and has more than forty emergency response vehicles in service to respond to community needs.