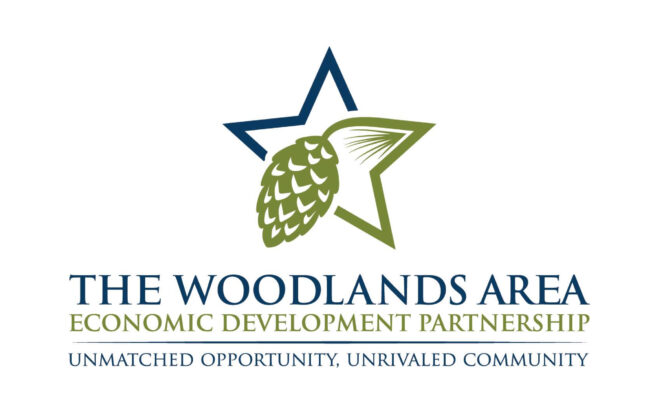 Business
Major Employers in The Woodlands Area Report Job Loss for 2022
By |
THE WOODLANDS, TX – The Woodlands Area Economic Development Partnership (EDP) released today the results of their annual employer report which provide workforce counts for local non-retail organizations at The Woodlands Area Chamber of Commerce's Economic Outlook Conference.
Since 2001, the EDP has tracked both major and mid-size (non-retail) employers to determine job growth trends in the area. Major employers are surveyed annually in January and asked to provide a current count that includes fulltime, part-time, and dedicated contract employees. Organizations with a workforce count over 100 are listed on the EDP's major employer report, while those with 99 employees or less appear on a mid-size employer report.
In addition to providing information on company workforce rankings, the EDP also looks at trends in the primary business sectors which have grown to include chemical, education, energy, financial services, healthcare, hospitality/entertainment, life science, manufacturing, professional and business services, public agencies, real estate development, social services, and transportation/warehousing/utilities (combined).
Last year's major employer report recorded a combined total of 38,660 jobs. Due to factors that included business relocations and business pauses, it was evident that there were different underlying issues throughout the pandemic that impacted our workforce numbers. Our 2022 major employers report revealed a combined total of 36,673 jobs representing an overall loss of 1,987 jobs. This year's major employers report once again includes 84 companies within The Woodlands Area.
For the third year in a row, healthcare is our leading sector representing 30.4% of the workforce with 11,144 major employer jobs. Additionally, 40% of the top ten employers on the list are in healthcare and it is clearly the largest sector by a nearly 11.6% margin. Education represents the second largest sector with 6,892 jobs and represents 20% of the top ten employers on the list.
The top ten employers on our 2022 mid-size employer report represent 13 companies and a combined total of 1,143 jobs. They include a diverse group of nine different sectors, which range from life science to manufacturing. Gil Staley, Chief Executive Officer, stated "While our overall job numbers are down, the primary reason is the relocation of a top ten employer and not business closures or layoffs. In my presentation at The Chamber's Economic Outlook Conference, I used a roller coaster ride as an analogy of our current economic state. With several relocation projects in the pipeline, thankfully, we are on our way up from the drop!"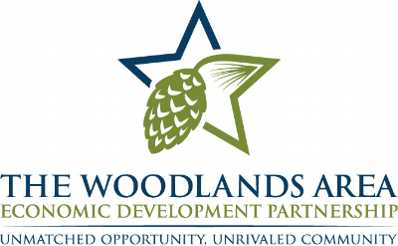 The Woodlands Area Economic Development Partnership (EDP) is a non-profit organization dedicated to promoting the economic development of The Woodlands Area through the support of existing businesses and the recruitment of new businesses that bring job opportunities and capital investment growth to the area. The EDP is a public/private partnership with 95 funding partners active in the organization. For more information on the EDP, visit us at www.edpartnership.net or call (281) 363-8130.
---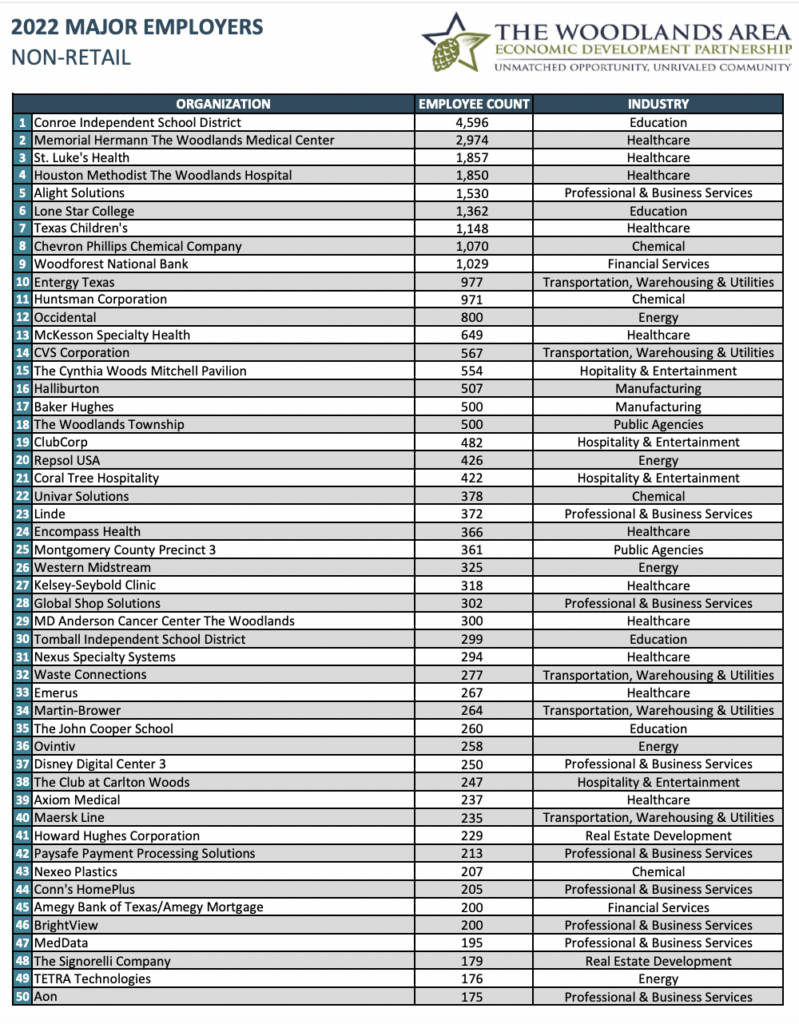 ---