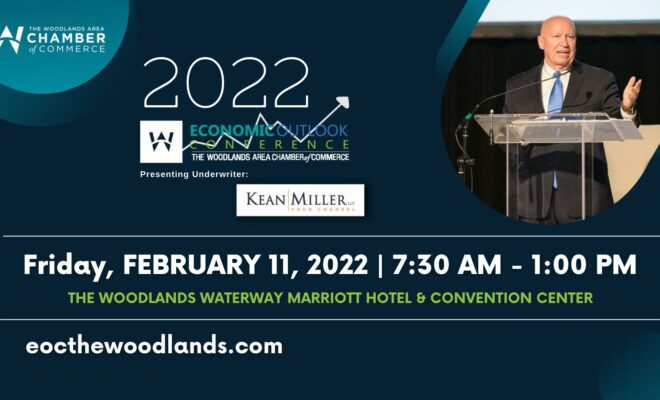 Business
36th Annual Economic Outlook Conference One Week Away
By |
THE WOODLANDS, TX – The Woodlands Area Chamber of Commerce's 36th Annual Economic Outlook Conference is one week away. This year, the conference will include an impressive line-up of speakers who will provide valuable local, regional, and national economic insights. Attendees are given the option to attend in-person or virtually.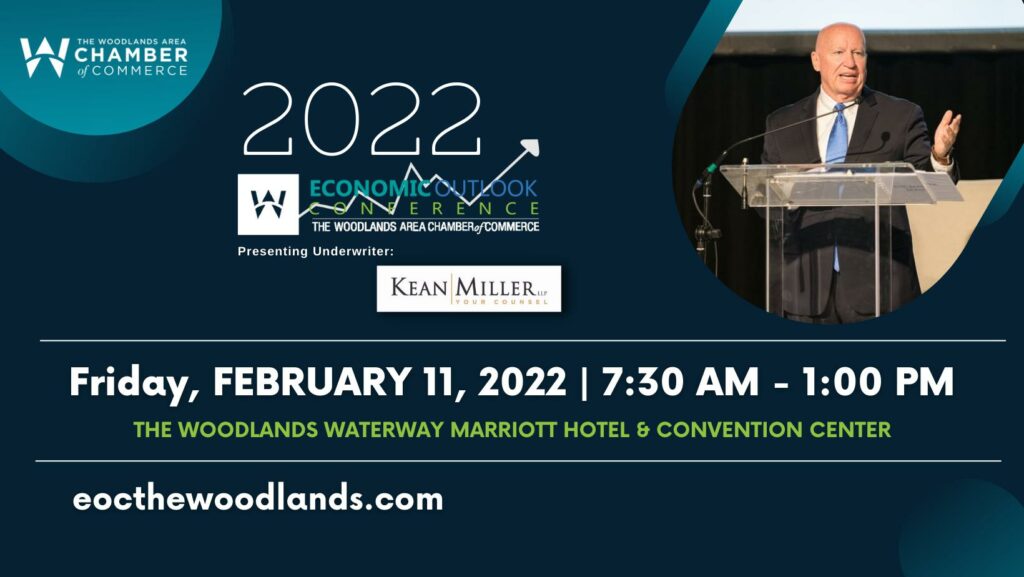 There will be two Keynote speakers:
David R. O'Reilly of The Howard Hughes Corporation will be providing the Morning Keynote
Johnny Carrabba of Carrabba Restaurants will be providing the Lunch Keynote
A Community Update will be provided by:
Gil P. Staley, CEO of The Woodlands Area Economic Development Partnership
A Regional Update will be provided by:
Glenn Hegar, Texas Chief Financial Officer for The State Treasury
The National Update will be given by U.S. Congressman Kevin Brady, United States House of Representatives Serving the 8th District of Texas. Patrick Jankowski, Senior Vice President of Research for The Greater Houston Partnership will deliver the Economic Update.
This year, the conference will include a Workforce Education Panel. Panelists will include:
Dr. Curtis Null, Superintendent of Schools for Conroe Independent School District
Dr. Alisa White, President of Sam Houston State University
Dr. Stephen C. Head, Chancellor at Lone Star College
The 36th Annual Economic Outlook Conference will be held on Friday, February 11, 2022, at The Woodlands Waterway Marriott Hotel and Convention Center, from 7:30 am to 1:00 pm. Tickets are available at www.eocthewoodlands.com and are $169 for Chamber members and $199 for non-members. Virtual tickets are $99. Tickets will be available for purchase until Friday, February 4, 2022.
For more information, contact Margo McZeal, Director of Government Affairs at margo.mczeal@woodlandschamber.org or Chazzette Adams, Director of Marketing & Communications at chazzette.adams@woodlandschamber.org.