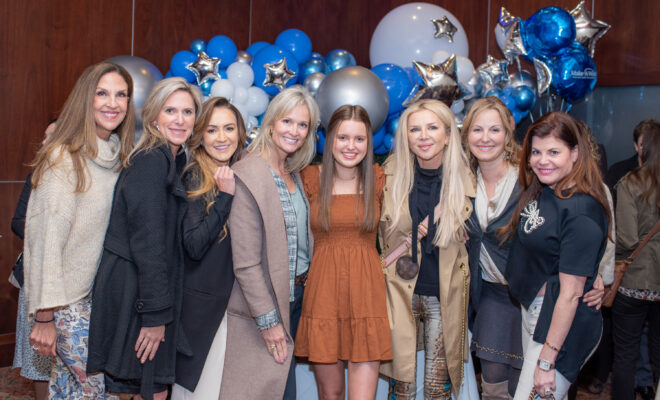 Events
Make-A-Wish Texas Gulf Coast and Louisiana Surprises Woodlands Area Teen
By |
TOMBALL, TX – Make-A-Wish Texas Gulf Coast and Louisiana held a surprise wish reveal for Tomball wish kid Kylie Good, 18, at an invitation-only event at Truluck's on February 23.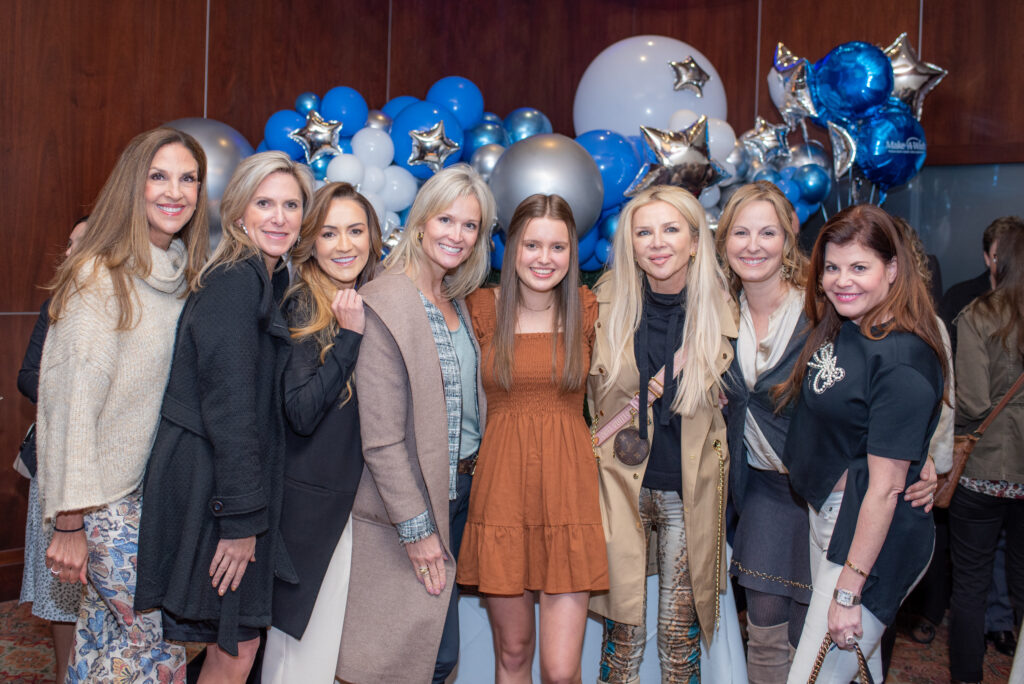 While battling leukemia, Kylie wished for senior photos in order to bring some semblance of normalcy to her final year at Concordia High School. Throughout her wish journey, Make-A-Wish found several partners who combined to make Kylie's experience truly memorable.
First, there was a shopping trip to Macy's, where a personal stylist helped her select several new outfits in preparation for her photoshoot with the modeling agency of Page Parkes. After the session, Make-A-Wish surprised Kylie with the news that her story would be featured in a prominent Montgomery County magazine, including a front-cover appearance!
Finally, at Truluck's, dozens of prominent members of The Woodlands community joined Kylie's family and friends in celebrating her cover reveal. The night featured plenty of drinks and dancing, including a live performance by Stacy Nevaeh from San Antonio.
Without a doubt, the highlight of the evening was Kylie signing autographs of the magazine and posing for photographs with her fans, including Make-A-Wish co-founder, and Montgomery County resident, Tommy Austin.
Make-A-Wish Texas Gulf Coast and Louisiana is grateful for the phenomenal support of The Woodlands and Montgomery County for rallying around Kylie and giving her a wish experience that she will never forget!

Make-A-Wish Texas Gulf Coast and Louisiana is one of 59 chapters throughout the United States and its territories.  Since our inception in 1984, we have granted nearly 10,000 wishes to local children, and, during fiscal year 2021, the nonprofit granted more than 400 wishes. By 2025, it will double the number of wishes granted annually. To get involved, visit wish.org/texgulf.
Notable Guests
Kay and Tommy Austin
Brenda Bannerman
Catherine Canavan
Shirelle Chimenti
Chris Davis
Amy Faircloth
LaJean Frederickson
Marina Frenchak
Alison Henderson
Lindy Johnson
Sondra Ruhman
Tammy Schroder
Heather Sirdashney
Monette Smith