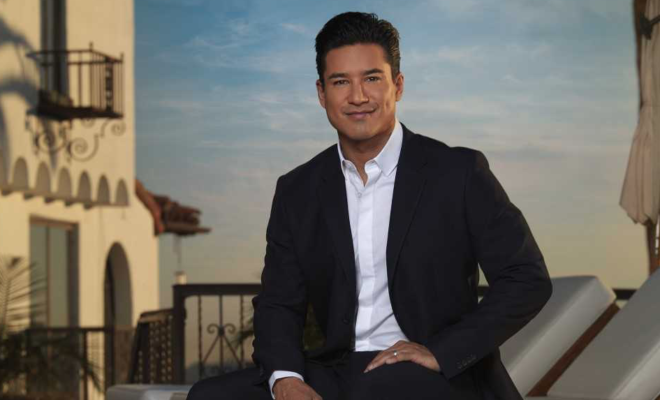 Calendar
Mario Lopez to speak at 10th Annual Tea on the Lawn
By |
CONROE, TX – New Danville has announced its 10th Annual Tea on the Lawn luncheon, Friday, April 27 from 10:00 a.m. to 2:00 p.m. at the Madera Estates in Conroe, Texas. This annual "Hat Luncheon," is a festive affair where guests don their fanciest fascinators and chicest chapeaux. This year it's hats off to Honorary Chairs Mike and Barbara Feigin, founders of Main Street America, as they are celebrated for their generous support of New Danville over the years. Upon arrival guests will be greeted with this year's signature Margarita and invited to explore the "marketplace," where they may purchase a variety of products created with the help of the adults that attend New Danville. Fox News Meteorologist Lisa Vaughn will serve as the event's emcee and attendees will enjoy a lunch catered by Churrasco's of The Woodlands.
Bringing a message of positivity to the luncheon is featured keynote speaker Mario Lopez, host of the 3-time Emmy Award-winning hit show Extra, New York Times bestselling author, and national syndicated radio host of "On with Mario." Mr. Lopez will share a passionate message of health, family, positivity, and perseverance.
Adults with intellectual and developmental disabilities often struggle to find not only a safe place to live, but a community where they can work, learn, and grow as individuals. New Danville opened its doors to provide adults with intellectual and developmental disabilities the same opportunities that most take for granted including; a loving home, community, friends, the opportunity to advance life skills, work and job training, and most importantly the opportunity to live with a sense of purpose. Tea on the Lawn provides vital support of New Danville's robust day and after-hours programming.
10th Annual Tea on the Lawn
"We look forward to this annual event every year," said Eva T. Aguirre, Executive Director of New Danville. "We are so grateful for the many people behind the scenes working so hard to help support our clients. This event is such a festive and warm occasion, but it's financial impact is critical for New Danville," Aguirre added.
Tea on the Lawn will be held at Madera Estates in Conroe, Texas. Doors open at 10:00 a.m. with the luncheon program running from 12 noon – 2:00 p.m. Tables for ten are available starting at $3,000. For information, sponsorship packages, and directions, visit www.teaonthelawn.org
Presenting sponsors for Tea on the Lawn include Richie's Specialty Pharmacy, Hoggatt, Houston Methodist – The Woodlands, Mercedes Benz of The Woodlands and Mindy Harmon Photography. Mr. Lopez was booked in association with his longtime Appearance AEsterman.com.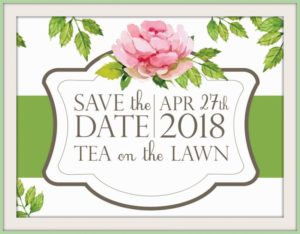 New Danville
For most Texans, living independently is second nature. For others the struggle to live independently and find a sense of community can be a difficult road to navigate.   The idea for New Danville originated with the mother of a young adult with an intellectual disability who had a strong desire to live independently. It was through this young man's passion for a normal life that the concept for New Danville was born.
Situated on 42 peaceful, rolling acres in Willis, Texas, the community provides Day Habilitation, Residency, and Extended Activities programs. Instructors at New Danville teach adult education and training through a variety of activities that promote independence and productivity in life.   Together, these programs and opportunities enable the community to remain self-sustaining and gives them a place to call home. For more information about New Danville email info@newdanville.org or call 936.344.6200.
Source: Debra Ford