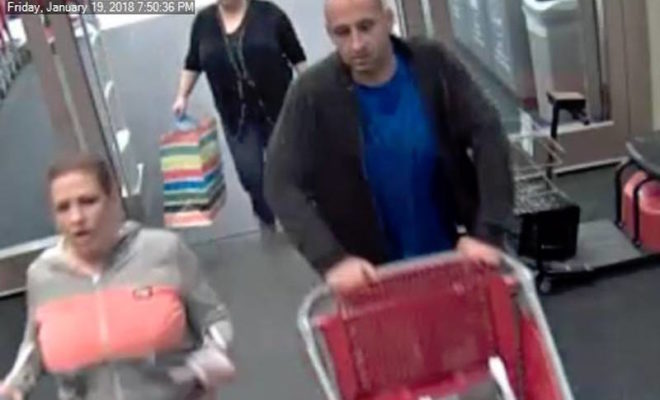 News
Sheriff's Office looking for suspects in Magnolia Theft
By |
MAGNOLIA, TX – On January 19, 2018, Deputies with the Montgomery County Sheriff's Office were dispatched to the Kroger Store at 6616 FM 1488, Magnolia, Texas in reference to theft. Upon arrival Deputies learned that the victim's cell phone/credit card wallet was stolen from her shopping cart while she was shopping. Deputies then learned that the suspects used the debit card at several locations along FM 1488 and FM 2978.
Detectives retrieved video surveillances from the business and need the public's help in identifying the two individuals listed below. The suspects are seen on video driving a Gold, Brown or Tan Dodge Truck with possibly a military (Marine) sticker on the back driver side window and possibly a military (Marine) Texas issued License Plate.
Watch the video surveillance below captured of suspects entering store:
If you know the identity of these suspects or know anything about this case please contact the Montgomery County Sheriff's Office at 936-760-5800 or Crime Stoppers at 1-800-392-STOP (7867) and refer to case#18A018597.