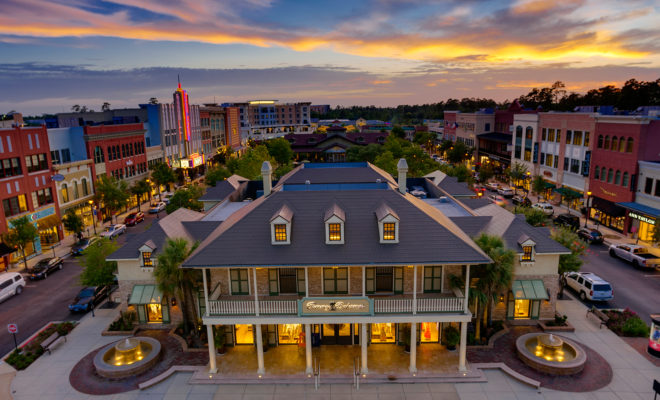 Business
Market Street – The Woodlands Joins Elite Group of Sustainable Properties
By |
THE WOODLANDS, TX – Market Street – The Woodlands is proud to be recognized as the newest IREM® (Institute of Real Estate Management) Certified Sustainable Property (CSP), a mark of distinction for commercial and residential properties that focuses on the role of real estate management in green building performance.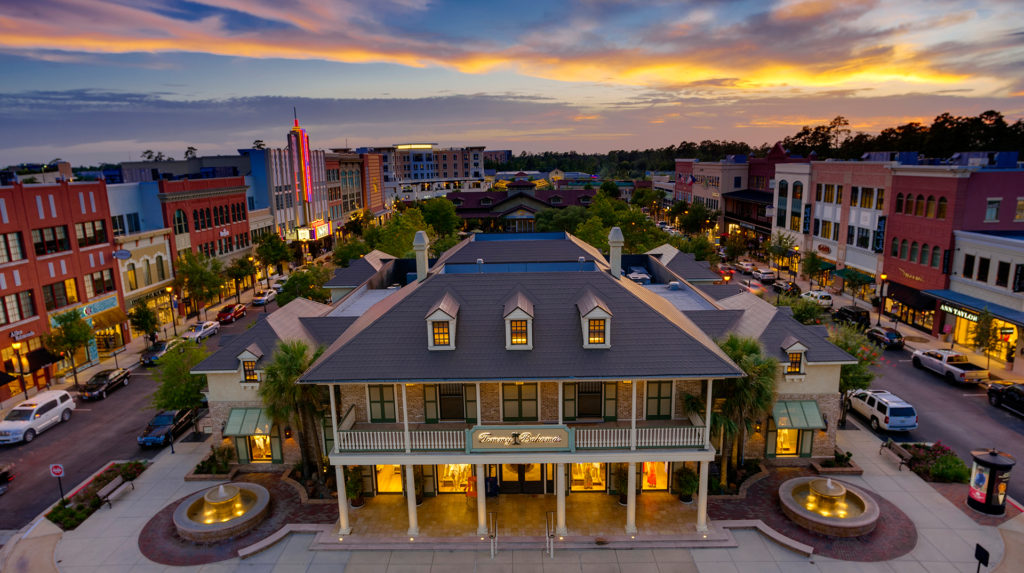 Tenants and residents increasingly associate sustainable practices with a well-managed property, so the CSP certification presents a prime opportunity to showcase quality, responsible real estate management, and recognition of resource efficiency and environmental sensitivity.
"Sustainability is not just about good design – it's about asset performance that results from quality property management, and at Market Street we are proud to embrace green building practices every day," said Market Street General Manager Jenny Taylor. "This designation represents the fact that at Market Street we prioritize responsible real estate management."
To earn certification, a property must first meet key baseline requirements, and then earn necessary points across energy, water, health, recycling, and purchasing categories.
"Practicing sustainability in real estate management is not just the right thing to do, it's the smart thing to do. It's good for the environment, it maximizes operating efficiency, and it reduces energy costs," says Barry Blanton, CPM®, 2022 IREM president and founding principal at Blanton Turner, an AMO® real estate management and consulting firm based in Seattle, Washington. "The built environment contributes 40% of the planet's carbon emissions and consumes 30% of our energy. Earning IREM's CSP certification validates Market Street's commitment to reducing the impact of buildings on the environment and working towards a greener future."
The IREM Certified Sustainable Property certification assesses the sustainability performance of existing properties in five categories – energy, water, health, recycling, and purchasing. IREM CSP certification is attainable, affordable, meaningful, and available to five property types—office properties, medical office buildings, multifamily communities, senior housing communities, and shopping centers – and allows properties to demonstrate green performance to stakeholders.
About IREM. For over 85 years, our members have made us the world's strongest voice for all things real estate management. Almost 20,000 leaders in commercial and residential management call this home for education, support, and networking. Our CPM, ARM, ACoM, AMO and CSP certifications are internationally recognized symbols of ethical leadership and a well-managed property. And our tools deliver decades of on-the-job know-how to help members get even better at what they do. Put simply – IREM and its members are here to elevate the profession. If you know real estate management, come get to know us. www.irem.org.
Market Street – The Woodlands is a 560,000 square foot outdoor lifestyle mixed-use property located in The Woodlands, Texas, approximately 25 miles north of Houston across from the Cynthia Woods Mitchell Pavilion. The grocery anchored property contains 375,000 square feet of street level retail, combined with 115,000 square feet of Class A office space and a 70 room 70,000 square foot Hyatt Centric hotel in addition to 21 restaurants and eateries. Trademark Property Company manages the project, including development, leasing and property management services. Market Street is owned by a joint venture between an affiliate of Trademark Property Company and Institutional Mall Investors. For additional information on Market Street, visit www.shopatmarketstreet.com.
Trademark Property Company is a full-service real estate firm focused on investments, development, and institutional services of retail, multifamily, office and mixed-use properties. Fort Worth, Texas-based Trademark, which celebrates its 30th anniversary this year, has invested in, developed, or redeveloped 21 million square feet of mixed-use, multifamily, and retail assets worth $4.6 billion. Trademark's experienced team of more than 170 employees is currently responsible for a 17-property portfolio totaling approximately 9.4 million square feet of mixed-use and retail projects across the country. A three-decade leader in navigating the changing mixed-use real estate landscape, Trademark's purpose is to be extraordinary stewards, enhance communities and enrich lives. For more information, visit www.trademarkproperty.com or interact on Facebook, LinkedIn and Instagram.