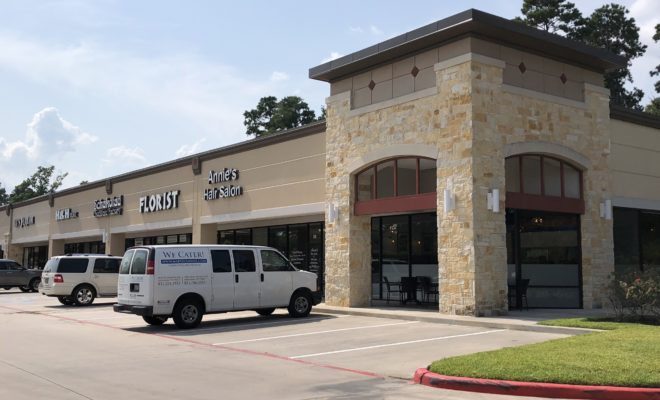 Food & Drink
Mary'z Lebanese Cuisine Now Open
By |
SHENANDOAH, TX – Mary'z Lebanese Cuisine, the third location for the Houston-based eatery, opened in Shenandoah on July 23. Located at 1500 Research Forest Dr. Suite 100, Mary'z occupies the former location of Windy City Grill & Pizza.
Family owned and operated, Mary'z opened its first restaurant in Houston in January 2005. Mary'z adds to the growing population of diverse restaurants in The Woodlands area.
Mary'z is owned by the Fakhoury family, who are originally from north Lebanon. In 2001 the family moved across the globe to Houston, Texas. The Fakhoury family wanted to create a restaurant based on the food of the restaurant's namesake Mary, wife of owner Samir.
With the help of their three children, Jimy, Mira, and Nano, they opened their first family restaurant on Richmond Avenue in 2005. After ten years of continued success, they opened their second restaurant location on Washington Avenue in 2015.
In 2017, one week after escaping the wrath of Hurricane Harvey, the original Mary'z location on Richmond Ave unexpectedly burned to the ground by a devastating fire.  The Fakhoury family is currently rebuilding and the estimated time of completion is Fall 2018.
Meanwhile, in summer 2018, the third location of Mary'z opened in The Woodlands. After thirteen years of their initial location opening, a devastating fire, and three restaurants later, the second generation (Jimy, Mira, and Nano) are now running all three locations.
Mary'z Lebanese Cuisine offers offers a traditional menu, outdoor seating, catering, and a variety of hookah flavors. Customers may choose to make reservations online or walk in to be seated. To view the menu and restaurant hours, visit www.maryzcuisine.com.
Sources: Mary'z website, Mary'z Facebook page