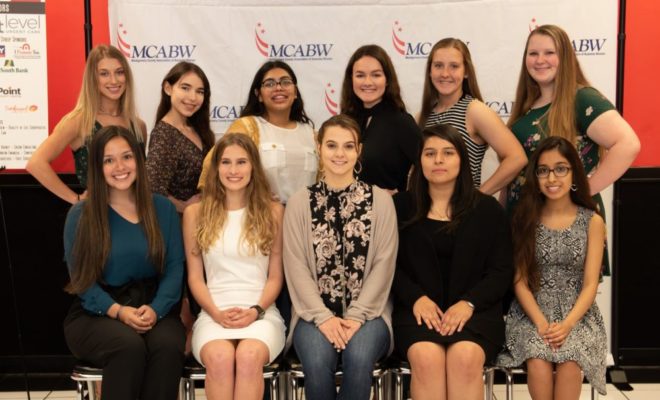 News
MCABW Red Carpet Gala Awards 12 Senior Scholarships
By |
Conroe, TX – It was a sell-out crowd at April Sound for the 5th annual MCABW Foundation Fundraiser "The Red Carpet Gala" hosted by The Montgomery County Association of Business Women (MCABW) benefiting scholarships for twelve female high school seniors attending school in Montgomery County.
Each of the selected high school seniors was awarded a $1,000 scholarship and recognized for their achievements at the Monthly Luncheon at Incredible Pizza on April 23. The scholarship committee received 87 applications from throughout Montgomery County high schools based on need, community engagement, and academics. The ladies are required to be academically at the top of their class, actively involved in their school and send in letters of recommendation with their application.
The MCABW Foundation, is a 501(c) 3, nonprofit organization awarding over 40 college scholarships in the past 8 years to graduating female seniors of Montgomery County high schools. Most of the young ladies that have won scholarships from MCABW were first generation college students and have a great financial need.
Jamie Meche, Founder of Comforts of Home, Home Care Services, serves on the Scholarship Committee as Co-Team Leader. Jamie said, "I'm so proud of these ladies that are graduating! It was an honor to be serving on the selection committee. The chosen ladies have amazing leadership skills evidenced at both their local school and in the community, all while maintaining excellent academic achievement."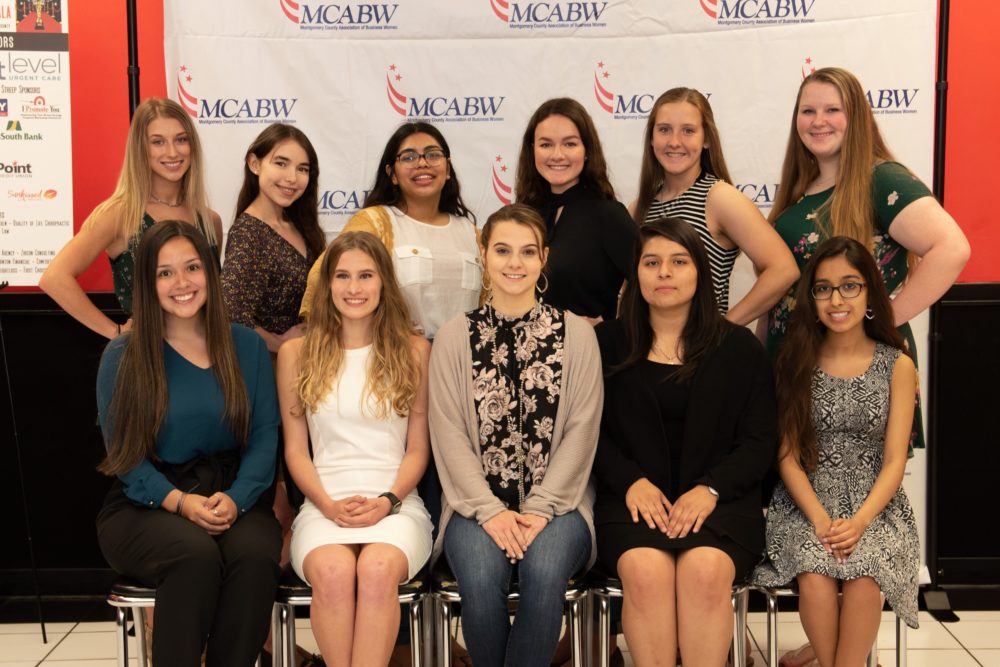 The ladies awarded scholarships came from 6 local high schools – Caney Creek, Conroe, Magnolia West, New Caney, Willis, and The Woodlands High School. The recipients are:
Savannah Stepp – Caney Creek High School
Breeanna Charanza -Caney Creek High School
Rashell Soria – Caney Creek High School
Judith Garcia – Caney Creek High School
Noelia Lopez – Conroe High School
Lelanie Castillo – Conroe High School
Shelby John – Magnolia West High School
Amanda Harrell – New Caney High School
Kayla Radliff – Willis High School
Lilly Johnson – Willis High School
Niyati Palasamudram – Woodlands High School
Andrea Day – Woodlands High School
The Founder of MCABW, Carol Gooch, rallies the members and the community around the Gala event to raise funds for the scholarships. "Having been a former school teacher and school counselor, education is very important to me and it gives me great pleasure to have MCABW award scholarships to young ladies who want to further their education." Carol also stated, "I want to thank all the sponsors and the community that came to our Red Carpet Gala fundraiser that helped us award 12 scholarships this year to deserving female graduates of Montgomery County high schools."
MCABW is a local forum for area business women to serve the community and to help grow their business. Carol Gooch founded the association in 2005 and the ladies have been serving the community for 14 years with membership topping 200 women. MCABW brings the community together to inspire, support, and empower each other while giving back to those in need in Montgomery County.
MCABW dues are $100 annually including a profile listing in the online directory, a calendar of events of all local business opportunities and 6 events each month to network and get to know each other. Those events include: a monthly evening mixer, a monthly business network luncheon at Incredible Pizza, a monthly business coffee meeting at the chamber of commerce in The Woodlands and also at the chamber of commerce in Conroe, a Montgomery business luncheon and a monthly business dinner. Dates and times are listed on the website or under Events on the MCABW Facebook page.
Other programs include Professional Development and Personal Growth through the Peers Offering Women Engaging Relationships (POWER) Mentoring program. Members mentor other members in finance, social media, managing staff, marketing, and stress management.
Throughout the year MCABW contributes to the Scholarship Fund with prize raffles the 4th Tuesday of the month at Incredible Pizza. Every bit of the money raised goes to the scholarship fund. Ladies are welcome to attend 2 events as visitors before deciding to join MCABW.
For more information about MCABW, contact Carol Gooch at carol.gooch@mcabw.org, call 713.256.8002, or visit www.MCABW.org.