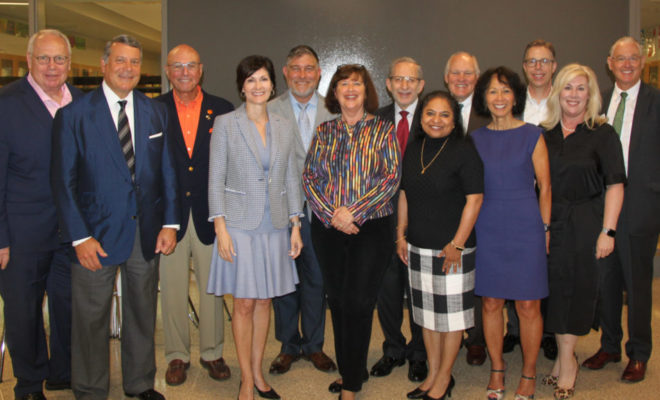 News
The John Cooper School Celebrates 30 Years
By |
THE WOODLANDS, TX – Dignitaries from the local community joined with students and faculty, alumni and alumni parents as well as former and current trustees and administrators of The John Cooper School to celebrate the PK-12 independent school's 30th anniversary on April 18 as part of the annual all-school John Cooper Day Assembly.
Division heads Stephen Popp, Charles Williams and Teresa Robson each made introductions and Head of School Mike Maher reflected and celebrated Cooper – past, present and future (see remarks below). In addition to vocal and instrumental performances by students in all three divisions, the assembly celebrated giving back to the community, particularly through the building of the 20th consecutive home through Habitat for Humanity. Following the assembly, a reception was held in The Rock Math + Science Center for all guests.
David Dunlap, current chairman of The John Cooper School Board of Trustees, expressed his gratitude to all who returned for the 30th anniversary celebration, including the original Head of School, Marina Ballantyne, and original faculty and board members.
Remarks by Head of School Michael F. Maher – 4/18/19:
In in the fall of 1988, The John Cooper School opened for the first time with 175 students enrolled in pre–kindergarten through grade 7, and classes were taught in the Mitchell Lower School.
By the fall of 2000 Cooper had grown to 750 students in kindergarten through grade 12. And by then the campus included the Middle/Upper School Building, Austin Gymnasium, the Art Barn, and fields for softball, baseball and soccer.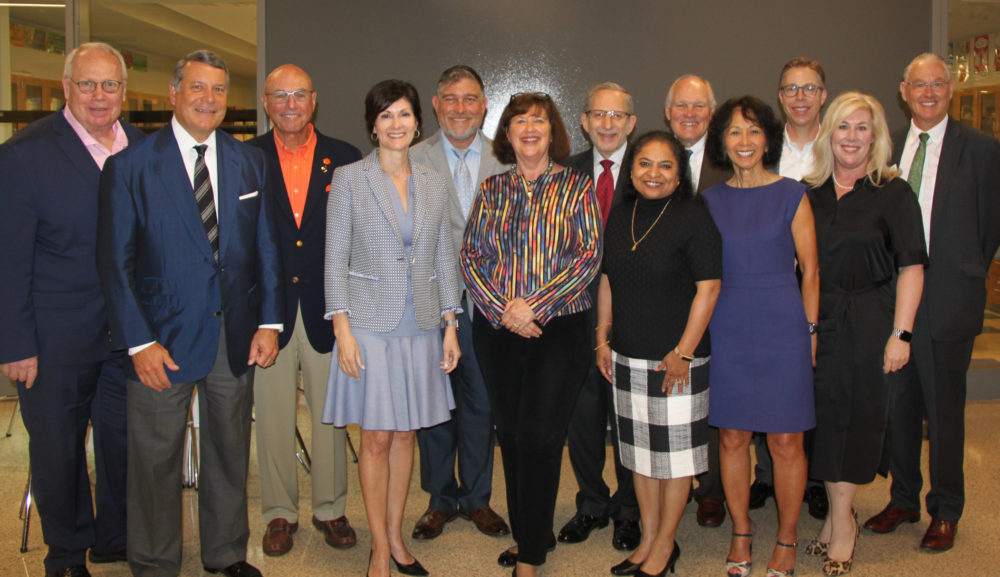 Today, we enroll 1,243 students in pre–kindergarten through grade 12, and our campus includes the 5th Grade Center, the new Lower School Library, Dunlap Gymnasium, the Rock Center for Math and Science, the Student Center, the Bourque and Edone Libraries, the Glenn Performing Arts Center, and the Chenault Tennis Courts, Pisula Softball Field, Field Diamond at Finnie Park, Pate Track and Pugh Field.
In 1994 we graduated our first senior class consisting of 25 students. When the Class of 2019 graduates next month, our alumni will number 1,897. (currently 1,785)
So, amidst this ambitious period of growth and expansion, what is it that best describes the heart of The John Cooper School?
We need to go no further than the Class of 2019 to answer this question. We recently asked our seniors to choose the one word that would best describe The John Cooper School. And by a landslide, the word that was chosen most often was "Community." As defined by Webster's Dictionary, a community is "a group of people sharing common interests and goals, who respect and support each other, and who want each other to be successful."
We are, and should be, very proud of our wonderful facilities and our growing enrollment. But the heart of Cooper is still, and should always be, our sense of community – our talented and hard-working students, our graduates who are succeeding in college and in their professional lives, our passionate, creative, and dedicated faculty and staff, and our parents – past and present – who trust us with your children and support our efforts to educate them to the very best of our abilities.
We thank each of you, from kindergarteners to great-grandparents, for helping make Cooper the wonderful school community we are today, and that we will strive to continue being in the future.
–Michael Maher, Head of School, The John Cooper School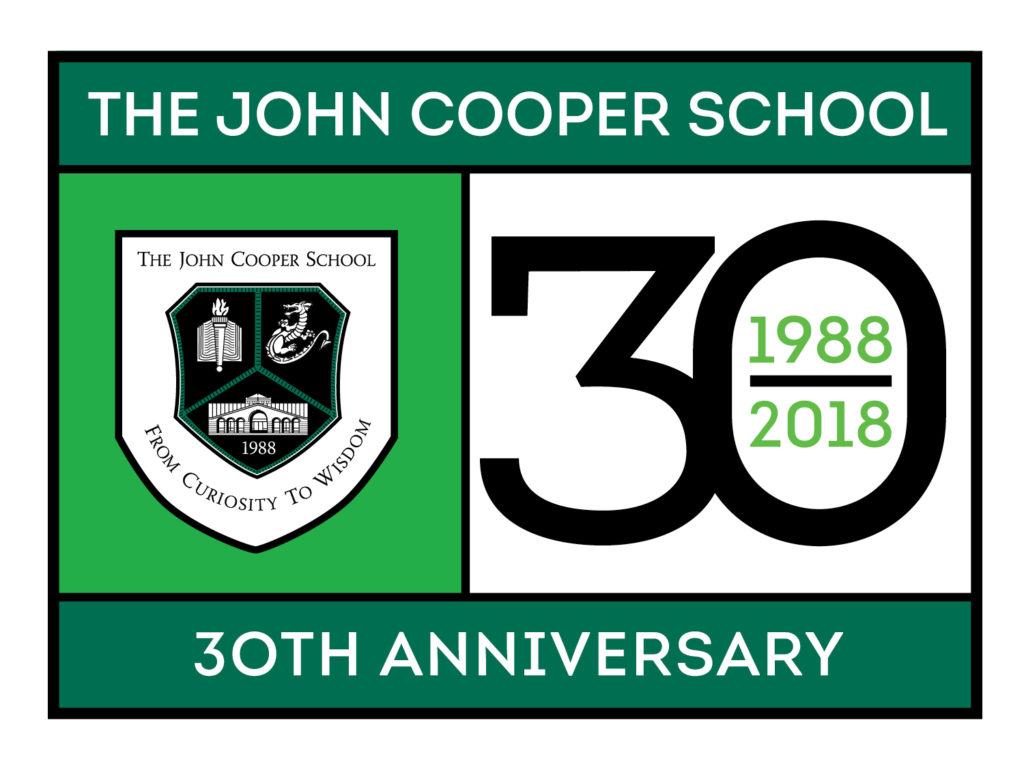 The John Cooper School is an independent, non-sectarian, co-educational, college preparatory day school.
The school's mission is to provide a challenging education in a caring environment to a diverse group of select students, enabling them to become critical and creative thinkers, effective communicators, responsible citizens and leaders, and lifetime learners. For more information, visit www.johncooper.org.