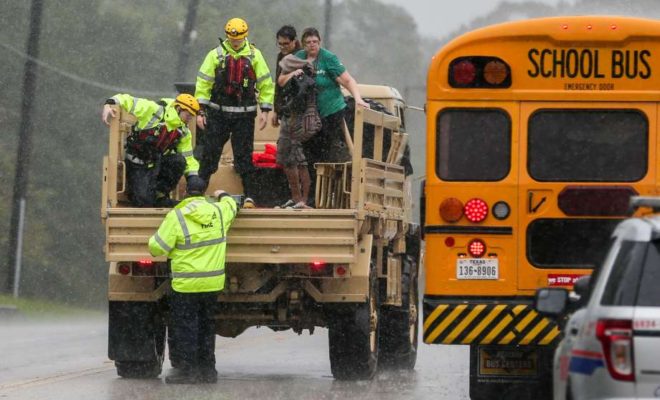 News
MCESD 14 Approves Reappraisal of Property Damaged by Harvey
By |
The Woodlands, TX – On November 13th, Montgomery County Emergency Services District 14 Commissioners authorized the Montgomery County Central Appraisal District to reappraise all property located within the district that was damaged by Hurricane Harvey. The Timber Lakes Volunteer Fire Department with ESD 14 serve the residents of Timber Lakes/Timber Ridge subdivision and surrounding areas serving approximately 5000 individuals and 3 square miles in South Montgomery County.
On the 26th of August, Governor Greg Abbott amended his proclamation from the 23rd of August to include Montgomery County in the Federal Emergency Management Agency request for Presidential Disaster Declaration.
Section 23.02 of the Texas Tax Code provides "the governing body of a taxing entity that is located partly or entirely inside an area declared to be a disaster area by the governor may authorize reappraisal of all property damaged in the disaster at its market value immediately after the disaster" and if reappraised the governing body (MCESD14) shall provide for prorating the taxes on the property for the year in which the disaster occurred.
"Emergency Services District 14 discovered we could to give a "break" to the property owners in our district by passing a resolution to approve reappraisal of those properties designated by the Montgomery County Appraisal District affected by Hurricane Harvey and the resultant flooding", said Lanny Dressan, ESD 14 President. "At our meeting on November 13, we passed a resolution to offer any relief we could for our neighbors.  We are residents of this district, too".
The Timber Lakes VFD and ESD 14 acquired a government surplus high-water vehicle that was placed in service immediately to rescue local residents in the path of Harvey. The Emergency Operation Center was extremely busy and operating 24/7 with over 250 homes damaged by Harvey.
Learn more about Timber Lakes Volunteer Fire Department by visiting their website at www.TimberLakesVFD.org or follow them on Facebook at www.Facebook.comTLVFD Residents are invited to attend ESD 14 Board Meetings at 7pm every 2nd Monday at Timber Lakes Volunteer Fire Station-3434 Royal Oaks, Spring, 77387