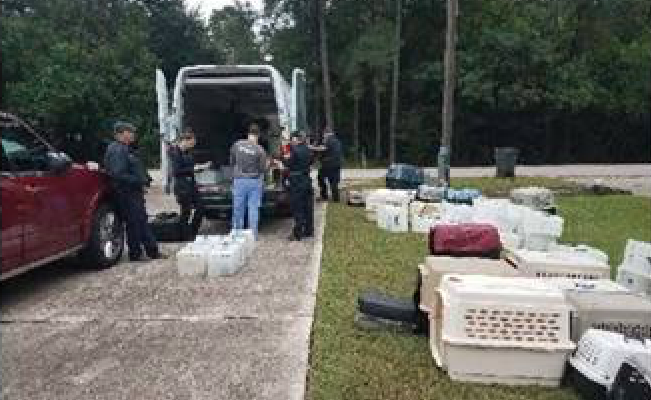 News
MCTXSheriff Livestock Unit and Partners Seize 230 Cats
By |
On October 17, 2018, Deputies with the Montgomery County Sheriff's Office Livestock Unit along with The Houston SPCA (Society for the Prevention of Cruelty to Animals) and the Montgomery County Animal Control conducted a joint investigation of cruelty to animals, namely 200 cats.
The investigation was conducted at a residence in the 3300 block of Hickory Hollow Rd in Spring. Texas. Once on location, Deputies discovered numerous cats who were suffering from various medical conditions. All of the animals were individually evaluated by a Veterinarian with Montgomery County Animal Control. A seizure warrant was signed by a Justice of the Peace and executed this day. In total, 230 cats were seized from inside and outside of the home. All of the cats were taken to the Houston SPCA where each animal will receive individualized treatment by the animal rescue organization's veterinarians.
This is an ongoing investigation.
Source: Lieutenant Scott Spencer, Montgomery County Sheriff's Office, Executive Division