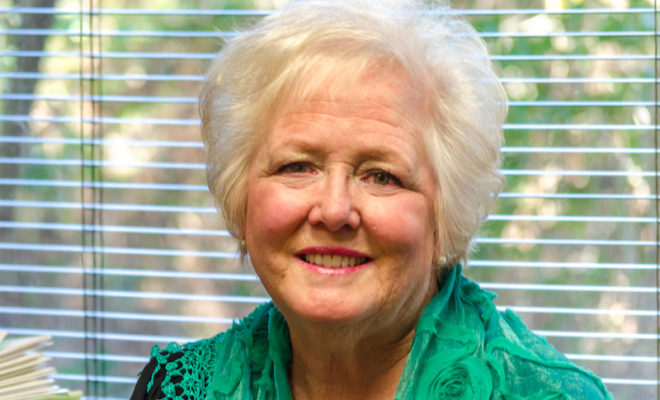 People
MCYS Chris Gritzmacher Retiring After 35 Years of Helping Youth
By |
Montgomery County Youth Services (MCYS) announced the retirement of beloved Counselor and Supervisor, Chris Gritzmacher who is retiring after 35 years of service to the agency and to the community as a whole. She has modeled the agency's vision of being 'A Child's Bridge from Challenges Today to Achievements Tomorrow'.
Chris Gritzmacher began working for MCYS in October of 1981 as a caseworker supervisor. She provided grief counseling at local schools when she saw a need in the community. According to Chris, "MCYS has been a second family; we have grown together, laughed together and served kids across the county. MCYS was able to help me expand and grow as a social worker."
In 2002 Chris received the "Texas Network Of Youth Services" award for Outstanding Program Staff Member. In 2005 she received the MCYS "Bridge Builder Staff Award" for going above and beyond the agency's mission, and in the late 2000's Chris began the Crisis Response Team, in partnership with school counselors, providing services to address loss and trauma, such as the death of a student, teacher or school member.
MCYS staff members, including John Bracken, MCYS CEO describe Chris as " having a kind heart, always helping her community and seeing the good in every situation. She has been a blessing to our agency and the community, but especially the countless youth and families who have been impacted by her work.
Bracken continued, "In terms of making decisions that are in our kids' best interest, Chris has always been our true north. She reminded all of us that we are here to serve the youth of our community. We will miss her dearly and wish her all the best as she enters a new phase of her life's journey."
Donations are being accepted in Chris Gritzacher's honor by visiting www.youthmc.org or sending directly to 1600 Lake Front Circle Dr. Suite 130, The Woodlands TX 77380.
Montgomery County Youth Services (MCYS) is a private, not-for-profit counseling agency committed to providing quality social service programs to children and families in crisis throughout Montgomery County. The mission of MCYS is to provide crisis counseling, shelter programs and prevention services to strengthen families, keep youth in school and prepare them to be productive citizens. For more information about MCYS, please call 936-756-8682 or visit www.youthmc.org.