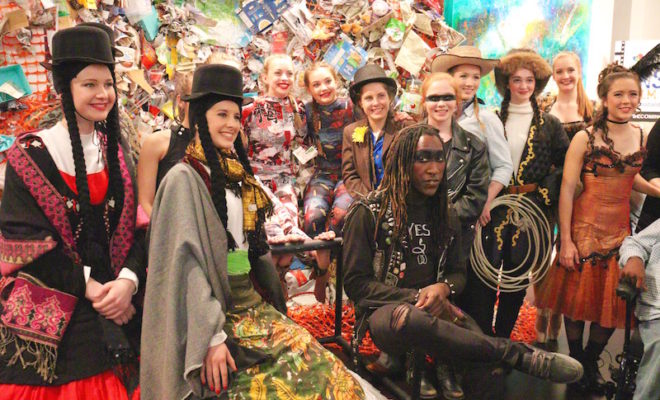 Lifestyle
A Preview of the Inspire Film Festival
By |
Filmmakers, special guests, performers, and supporters gathered at Glade Gallery on Thursday, February 23 to kick off the Inspire Film Festival and get a sneak peek of films to come during the four-day cinematic event.
The Inspire Film Festival is a four-day film festival in The Woodlands dedicated to entertaining and inspiring audiences with films and stories that celebrate the human spirit. Learn more about how the festival got started and what to expect from Hello Woodlands' LIVE interview with Festival Director, Jane Minarovic:

Guests had the opportunity to learn more about each of the 10 films from John Cooper School students dressed and appearing in character. The Recycled Orchestra of Cateura performed live who will appear at the screening of the film Landfill Harmonic on Friday, February 24 at 6pm at The Woodlands United Methodist Church – Harvest.

The inaugural Inspire Film Festival will take place February 23 through February 26 at four screening venues in the beautiful, walkable spaces between Hughes Landing and Waterway Square. The films will be shown over the course of the festival, along with panel discussions, live performances, and social events.
View what happened at the VIP Reception and Preview Party at the Hello Woodlands Facebook page!

Learn more about the Inspire Film Festival and purchase passes at www.inspirefilmfest.com.