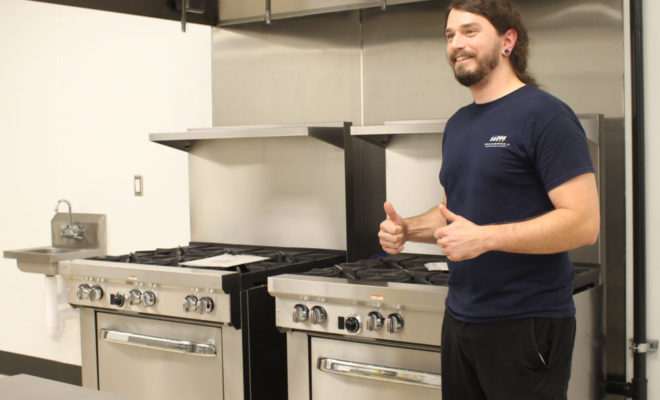 News
Meals on Wheels Announces First Permanent Facility
By |
CONROE, TX – Meals on Wheels Montgomery County (MOWMC) is excited to announce to the community a new facility has been acquired through the assistance of Montgomery County Community Development to continue the mission fostering the dignity and independence of homebound seniors by providing them with nutritious meals, transportation, and caring connections.
Their new space is in the former Montgomery County Food Bank building located at 111 S. 2nd Street in Downtown Conroe utilizing 10,000 square feet. The offices for MOWMC are currently located at a City of Conroe building on Candy Cane Lane in Conroe and a community center building on Lake Robbins Road in The Woodlands. This will be the first time since its inception that the organization has had their own building to utilize effectively serving the expanding needs of the senior population in the county.
Summer Day, Executive Director was ecstatic over the announcement, "The city and county have been extremely generous by allowing MOW to share space in their buildings. We would not have been able to grow our programs throughout the years without their generosity. Now that we have a commercial kitchen, we will be able to expand our reach even more. It is truly a gift for our growing senior population!"
Since 1973, MOWMC has had a successful track record of delivering meals to local homebound seniors, currently delivering over 130,000 meals annually. When the organization was developed the county population was 75,000, today there are approximately 580,000 people in the community with the senior age group (65 and older) the fastest growing demographic. Currently 15% of the population are seniors and in 2029, the percent of seniors will be closer to 20% in the county.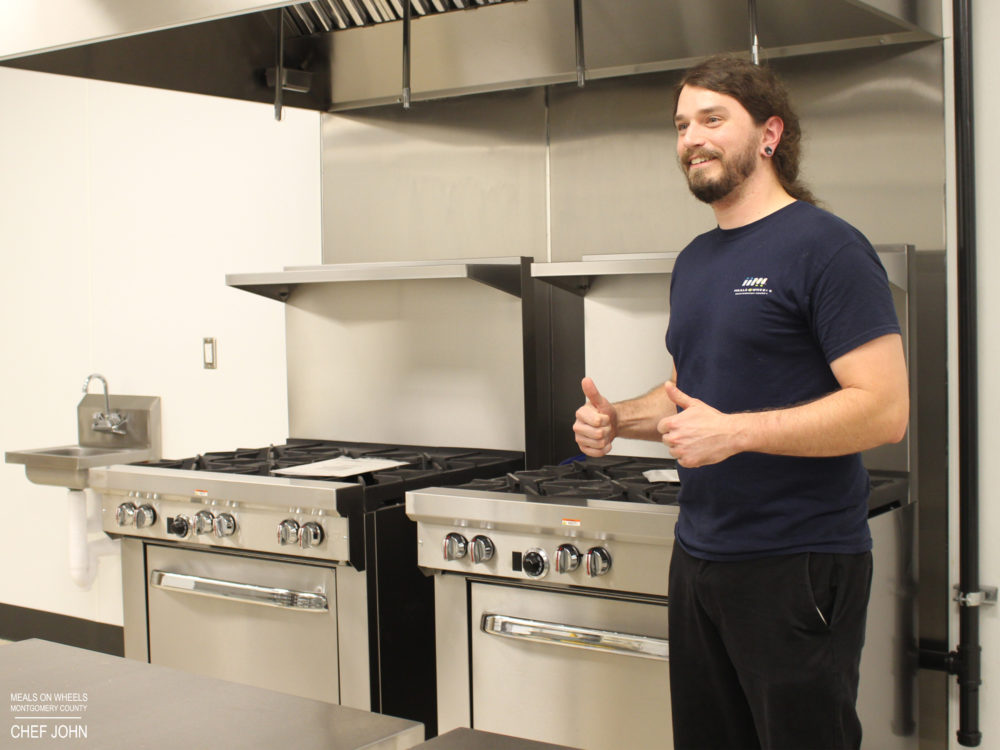 The chef prepares over 1,500 meals on one stove top weekly at The Woodlands Community Center, one of the 3 dining halls for seniors. The meals are then transferred to the other 2 dining facilities in Magnolia and New Caney, as well as various pick-up points across the county for volunteers to deliver to homebound seniors. In contrast, the new space has a newly renovated kitchen with 7 ovens.
All chef prepared menus adhere to very specific nutritional guidelines – monitoring calories, fat, vitamins, calcium, sodium, fiber, and protein.
Currently volunteers deliver meals along 75 routes throughout the 1,000 square miles of Montgomery County. Additional seniors in need of meals are added to the waiting list each week. Additionally, MOWMC's curb-to-curb transportation service provides more than 17,000 rides to the disabled and seniors annually.
With a mission to foster independence and maintain the dignity of each homebound senior by providing nutritious meals, transportation, and caring connections, MOWMC can always use additional volunteers and donations.
"We are so thankful for the opportunity to have a permanent location for Meals on Wheels", said Joanne Tikkanen, MOWMC Chairman of the Board. "Our current kitchen has served us well but limited the number of meals we could prepare each day. The expanded kitchen in this new facility will allow us to have a significantly greater impact in our community and our homebound seniors." More information about Meals on Wheels Montgomery County can be found at www.mowmc.org.