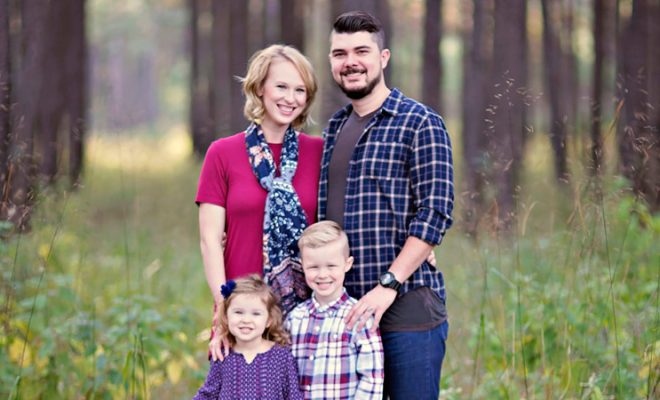 People
Meet ORNPD's Shane Durham, 2019 Officer of the Year
By |
After just over one year with the Oak Ridge North Police Department, Officer Shane Durham was awarded 2019 Officer of the Year by the Americans Stand United organization. Originally from North Houston, this family man is making an impact. Meet the man behind the badge.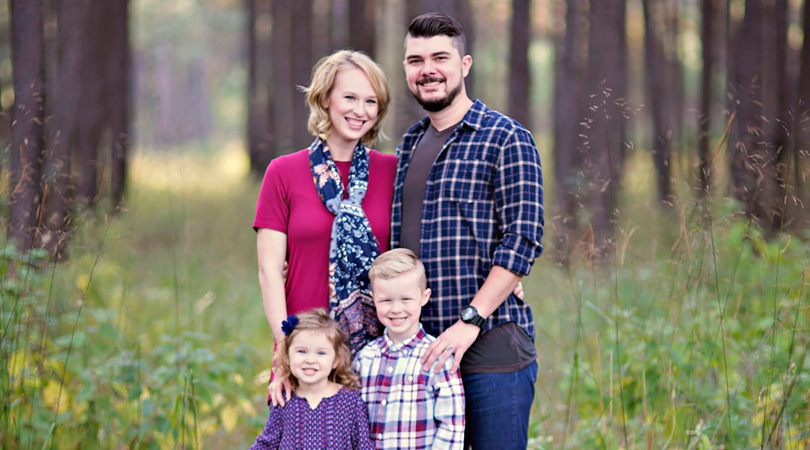 Durham grew up in the North Houston area, before moving out of state and attending Bible College in Florida. Although he never imagined he would return, the continued development, the people, and the community's focus on family are what drew him to move back with his wife.
"We have lived in Florida, Tennessee, and even other parts of Texas but it is hard to beat the kindness of people in this area. The area is a community of people who take pride in their neighborhood. You can see it in the development of businesses and the community," explained Durham.
It was in Florida, while he was playing in a band at the Pensacola, Florida Convention Center, that Durham met his wife. "The minister that directed the group introduced me to my wife. I remember meeting her for the first time. This blonde, sunburnt, super fine girl with the strongest North Carolina accent smiling at me. That was it; I was sold," recalled Durham.
Before becoming a police officer, Durham was a minister for thirteen years in both Florida and the Houston area. He was drawn to become a police officer by his observations of the community and his drive to make a difference. "One of the main reasons I wanted to become an officer is that I didn't think it was right to talk about change in the community and not take action to help. Month after month of seeing the issues in our community and church was constantly in my thoughts. I knew I had to do something to help. I think our community is great and I want to do my part in keeping it that way for my kids and others," revealed Durham.
Changing professions to enter public service as a police officer was a family decision that took careful consideration. "It was a decision that not only affected me but my entire family. My wife and I talked for a few months before I signed up for the police academy," said Durham.
Being an officer has been a good fit for Durham, and he has been an exceptional asset to both his community and the police department. "Officer Durham has been with the ORNPD for just over a year. Since January 1, 2019, Officer Durham has arrested over 50 DWI drivers," said Oak Ridge North Chief of Police Tom Libby. "Officer Durham is consistently looking for violators and providing the type of Law Enforcement services to the citizens of ORN that they expect and deserve. Most importantly, Officer Durham shows compassion and respect to every person that he encounters. I, as the Chief of Police, am proud to have an Officer like Officer Durham as part of the ORNPD family."
On September 20, 2019, Durham and his wife were sitting at their table at the Americans Stand United's Annual Law Enforcement Appreciation Banquet when the 2019 Officer of the Year's report was being presented. A few seconds into the report, he recognized the events being described. His wife looked at him and whispered, "Isn't that you?" She knew the stories because he had told her about those events.
When Durham was then announced as the 2019 Officer of the Year, he was both surprised and honored. "When they called my name, I was overwhelmed, humbled, and shocked. I had no idea I would be named the 2019 Officer of the Year. Montgomery County has numerous great officers in the cities and county," said Durham.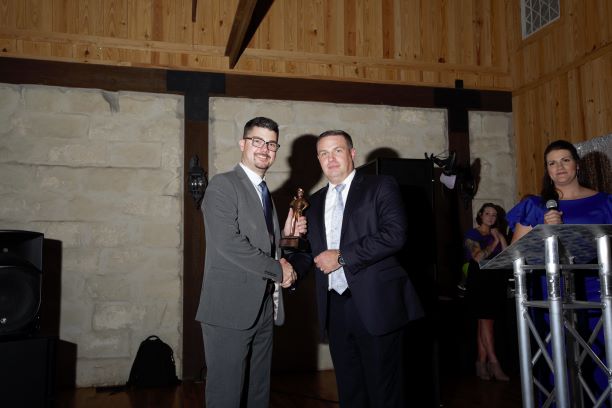 No matter his profession, or what direction his life takes him, Durham is a family man first. "Sure it is nice to watch a television show, go out with the guys, or work overtime when possible, but I don't want to miss out on my wife and kids. I married my best friend and I get to do life with her. One of my biggest desires is to never sacrifice time with my family for temporary pleasures."
At home, the Durham family is always on the go. "We are a family that does not stop. Waking up kids, getting kids to school, making breakfast, looking for shoes, making sure the dog didn't run out the front door, going to baseball, and my wife and I also working full time," said Durham. "My wife is our ringleader and she keeps all of us on schedule. She is a health advocate and works for a mortgage company. She also is the full-time house director of the Durham home. I am sometimes amazed at how she gets all of us organized and to our destinations on time."
Through the daily schedules and challenges, Durham is determined to enjoy it all. "I don't want to look back in all the craziness of life and think why didn't we have fun along the way. Life is already a wild ride, might as well enjoy it along the way."
The Durham family returns to Florida to enjoy time together and time on the beach. "I am truly obsessed with the beach. My family and I are beach bums at heart. We are the happiest out on a beach in Florida. We try to go every chance we get. Most people go sightseeing but we live on the beach when we go. We have to pull my kids away just to go in for the night," revealed Durham.
In The Woodlands, the Durham family enjoys the amenities as well as the local shops and restaurants. "Trader Joe's is our most frequented business in The Woodlands. My daughter will walk around looking for samples and my son will usually grab as many bags of dried fruit as he can hold," said Durham. "As far as food goes, I love PF Chang's. I probably could eat there every day and not get tired of it!"
Read more about the Americans Stand Untied Law Enforcement Banquet at hellowoodlands.com/ornpd-officer-awarded-officer-of-the-year-at-americans-stand-united-banquet/.