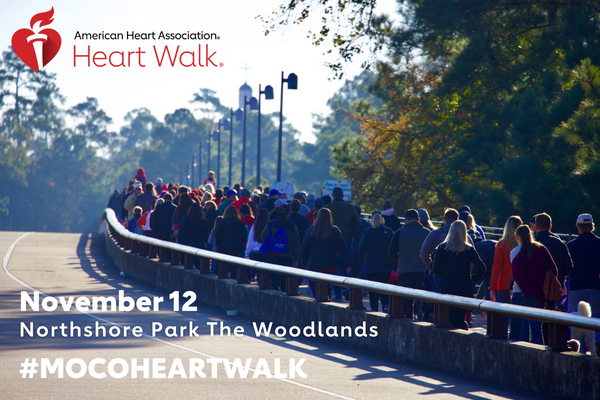 Events
Montgomery County Heart Walk Brings Families and Business Together to Move for Heart Health
By |
THE WOODLANDS, TX – The American Heart Association, the world's leading nonprofit organization focused on ensuring longer, healthier lives for all, has named Ben Bentley, Executive Vice President, Kiewit Corporation, as Chair of the 2022 Montgomery County Heart Walk.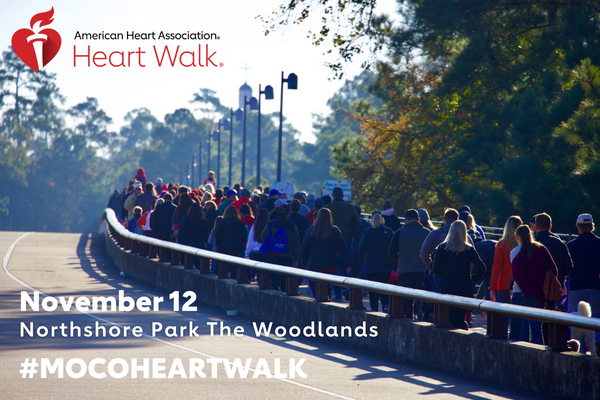 In this role, Bentley is charged with a $400,000 fundraising goal to support the lifesaving work of the American Heart Association. Through its corporate sponsors and donors, the Association is working to change the landscape of employee health and engagement, while making an impact in the communities in which our greater Houston work force lives and works.
There is a strong business case for this approach. Workplace stress is as harmful as secondhand smoke, and US workers are among the most stressed in the world. According to a recent survey, 78% of people say workplace stress affects their mental health. Work related stress is associated with a 40% increased risk of cardiovascular disease.
"Building a culture where employees thrive is a business imperative," said Bentley. "The American Heart Association's approach to employee wellness helps business leaders promote health and well-being to unleash the power of a healthy, happy workforce. As work resumes in a post-pandemic world, and as leaders evaluate their strategies around Environment, Social and Governance issues, that is more important than ever before."
The American Heart Association's Heart Challenge® is a suite of activities and initiatives, including Heart Walk, designed to help companies positively impact employee overall health and well-being. The program is anchored in a series of customizable workplace events that inspire employees to be more engaged, reconnect with colleagues, get in their physical activity, support a great cause, and have a lot of fun doing it.
Movement is a critical component to our mental and physical health. The American Heart Association recommends 150 minutes of activity a week. The Heart Challenge campaign is designed to inspire people to find opportunities for movement every day, encouraging employees to move more and sit less. Starting small and being consistent can add up to big changes in the long-term.
The Montgomery County Heart Challenge culminates with Heart Walk on November 12 at Northshore Park in The Woodlands and unites the community in celebrating health and honoring survivors. Bentley will be joined by other like-minded area executives working to increase physical and mental health, combat burnout and promote community engagement.
"Over the course of a lifetime, people will spend more than 90,000 hours at work. That's more than one third of their lives spent thinking, doing, and driving work goals – times that spills into personal and family life and ultimately impacts the communities around them," said Bentley. "Corporations, companies, and small businesses all have a responsibility to the worker and the community to focus on employee mental, physical, and emotional health. One way we do that is through support of the American Heart Association and leveraging their resources to help our staff build healthier habits, reduce tobacco use, improve sleep habits, and create a more inclusive work environment."
Other Heart Challenge events taking place in Montgomery County include CycleNation®, a high-energy, experiential, stationary bike event putting the brakes on stroke and heart disease. This year's CycleNation is planned for Spring 2023. Additionally, company Field Days throughout the year, which help to put some play space into the work space while raising critical funds to end heart disease and stroke. Whether in the company office or home offices, employees participate in fun physical and mental challenges providing the opportunity for meaningful social connections and play breaks during the workday to help combat burnout and alleviate stress.
"We spend more time working than any activity apart from sleeping. It is critical to find ways to manage stress and build healthier habits," said Kellie Armstrong, Vice President of Development, American Heart Association Gulf Coast Region. "When people feel their best, they perform their best. Studies have shown that workforce health and well-being programs that are well-designed, fully implemented, and rigorously evaluated can lead to better employee health, productivity, and retention. With Houston Heart Challenge and through Ben's leadership this year, the American Heart Association is making great strides in improving employee wellness and engagement."
The funds raised at all Heart Challenge events fund the mission of the American Heart Association to be a relentless force for a world of longer, healthier lives through investments in groundbreaking research and advocacy work to address systems level policies to reduce health disparities. Locally in Montgomery County, the funds support community impact work to address nutrition security, hypertension, women's health, and CPR. These have been identified as key priorities in greater Houston and propel the work to accomplish the Association's 2024 Health Equity Impact Goal, reducing barriers to health care access and quality.
To learn more about engaging your workforce in Heart Challenge events, or to join Ben Bentley and other area executives, visit MontgomeryCountyHeartWalk.org or contact Lisa.Fenley@heart.org for more information.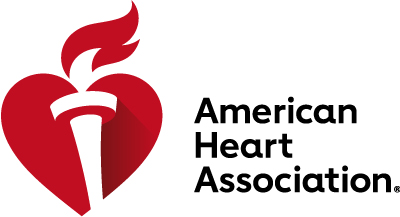 The American Heart Association is a relentless force for a world of longer, healthier lives. We are dedicated to ensuring equitable health in all communities. Through collaboration with numerous organizations, and powered by millions of volunteers, we fund innovative research, advocate for the public's health and share lifesaving resources. The Dallas-based organization has been a leading source of health information for nearly a century. Connect with us on heart.org, Facebook, Twitter or by calling 1-800-AHA-USA1.