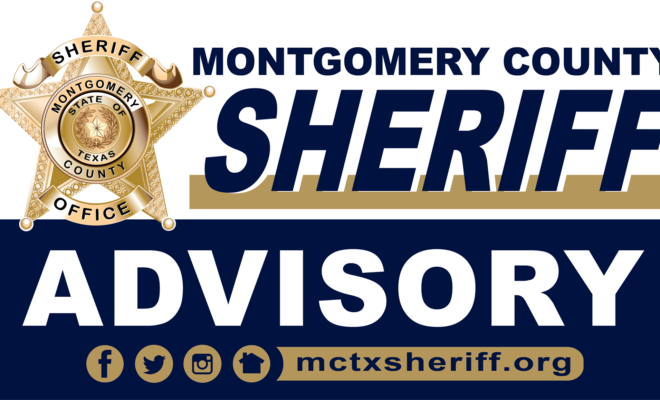 News
Montgomery County Sheriff investigates fatal shooting in Spring
By |
On Sunday, October 24, 2021, at about 9 p.m., the Montgomery County Sheriff's Office responded to a Welfare Check with reported shots fired at the Woodland Meadows apartment complex located at 25335 Budde Road in Spring, Texas. Deputies arrived and discovered a black male lying on the ground with an apparent gunshot wound. The male was transported to a nearby hospital, where he succumbed to his injuries. The deceased male is identified as 19-year-old Elijah Brown.

The Montgomery County Sheriff's Office Homicide and Violent Crimes Unit responded and is investigating the incident.
If you have any information regarding this incident, please contact the Montgomery County Sheriff's Office at 936-760-5800 or contact Multi-County Crime Stoppers at 800-392-STOP (7867) and refer to case 21A329227. Our thoughts and prayers are with the family and friends of the victim.

Source: Thomas Hudson, Specialist, Montgomery County Sheriff's Office, Administrative Services