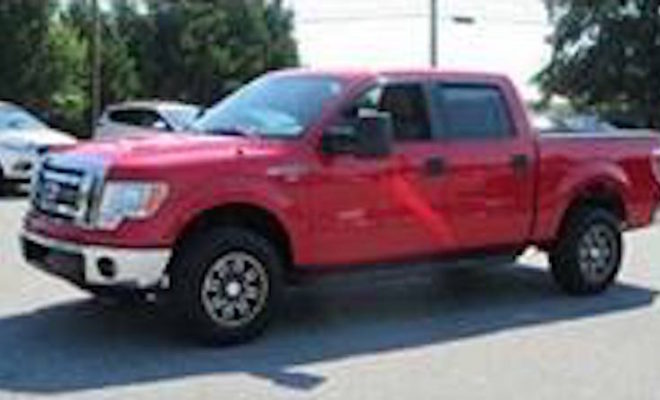 News
Montgomery County Sheriff's Office Seeks Assault, Kidnapping Suspect
By |
Late Friday evening, June 16, 2017, a female victim was attacked at the Klein Memorial Cemetery by a male she had seen before. She was reportedly tased and a gun was pointed at her before she was bound and gagged with "zip ties" and a men's necktie. The victim stated she was able to fight off her attacker and run through the cemetery to a nearby Magnolia Fire Station for help.
The Montgomery County Sheriff's Office is seeking your help in locating a red, Ford F-150, possibly a 2010 or newer model with chrome trim, similar to the Platinum Edition. The vehicle should be occupied by a white male in his late 40's to 50's about 6'00" and 200 lbs. the male was described as having "salt and pepper" or graying hair with a receding front hairline.
The suspect goes by the name "Bart".
The Montgomery County Sheriff's Office Homicide / Violent Crimes Unit is investigating this Aggravated Assault and Kidnapping. If you have any information concerning this crime or the whereabouts of the vehicle, please contact the Montgomery County Sheriff's Office at (936) 760-5800. If you wish to remain anonymous, please contact Crime Stoppers at (800) 392-STOP (7867)
Source: Lieutenant Scott Spencer, Montgomery County Sheriff's Office Executive Division
UPDATE: June 20, 2017 – The Montgomery County Sheriff's Office has arrested Charles Glaze DOB 7-9-64 for the aggravated assault that occurred at the cemetery.