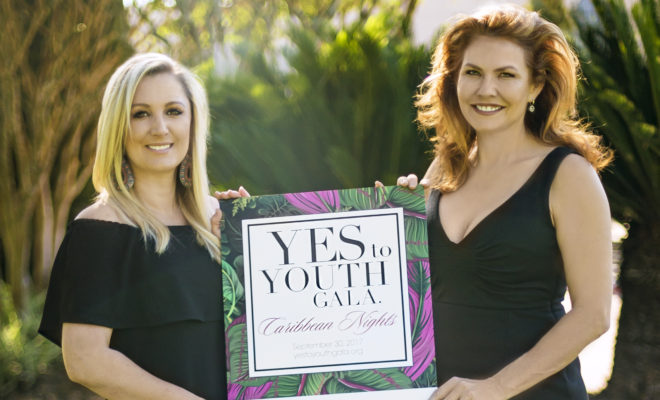 Calendar
Montgomery County Suicide Attempt Rate Among Highest in Texas
By |
Somewhere in our community there's a youth struggling and in need of support. In that same home is a parent frustrated and concerned, without the resources they need to help their child. With suicide attempts in Montgomery County in 2016 the highest in the state, the question of how to help children and young adults in desperate need of support services falls to Montgomery County Youth Services (MCYS). The organization faces a daunting challenge not only to provide those critical services, but to ensure that each and every parent and child who may be in need is aware of the expert resources right here at home.
Imagine a friend struggling with a child experiencing anxiety. The pain of seeing their child suffering is affecting them daily, and the stress in their home has skyrocketed. You would do anything you could to help. At MCYS, your neighbors and friends are there to lend an ear and are able to recommend a counselor to help not only the child, but to teach the parent how to help at home, when anxiety strikes unexpectedly. The services of MCYS are available to every family in the community. Families that are able can make a donation to the organization and no bills are ever sent, ensuring that children, youth and parents get the care and support they need, regardless of their ability to pay.
"MCYS provides such a great resource for our fellow parents," Patti Rivela, who is co-chairing the MCYS YES to YOUTH Gala alongside Laura Everson, said. "No one wants to admit that we could face an issue within our own family that needs outside help, but it's easy to internalize and understand that our friends or neighbors may be in need. Simply knowing that these resources are out there could make all of the difference for someone you know."
That's where the YES to YOUTH Gala comes in. The annual event, to be held September 30, 2017 at The Woodlands Waterway Marriott, raises funds to support the programs and operations of MCYS. This year's event is themed Caribbean Nights and is one of the most important fundraisers of the year for the organization, which relies on support from the community to continue to maintain and grow its programs each year. In fact, MCYS is often the first responder when a traumatic event happens within a school community, and their services are available to both public and private institutions.
Suicide kills more teens and young adults than any other illness each year. MCYS is here to change that startling statistic through their life-changing programs including expert counseling, community outreach, an emergency youth shelter, and more. For more information about the YES to YOUTH Gala or to purchase tickets and tables, visit YEStoYOUTHGala.org