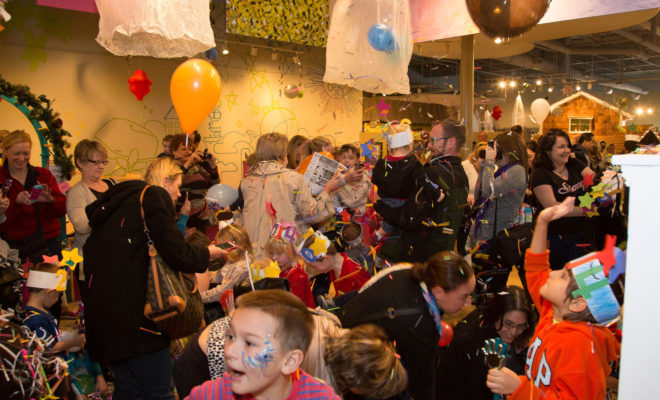 Calendar
Ring" in the New Year with Family and Fun
By |
The Woodlands Children's Museum will ring in the New Year with its annual High Noon Countdown Squared party complete with fun hats, art projects and noise-making.
Two separate balloon and confetti drops –will take place during the event: one at the stroke of noon and another at 3 p.m. on Saturday, December 31. The festivities also will include live entertainment by Tom's Fun Band and games including Bubble Wrap Dancing.
Parents may select from the two celebrations –one from 10 a.m. to noon and the second from 1 to 3 p.m. The Woodlands Children's Museum is located at 4775 W. Panther Creek Drive, Suite 280. The event is recommended for ages 7 years and under. Children must be accompanied by an adult at all times. The cost to attend is $6 for adults and children ages 1 and older.
"This is one of The Woodlands Children's Museum's most popular events of the year – and also one of their favorites," the museum's executive director, Angela Colton, said. "The High Noon Countdown will be a wonderful way to get the New Year off to a great start  surrounded by art, family, fun, music and dance."
For more information, visit woodlandschildrensmuseum.org or call 281-465-0955. 
About The Woodlands Children's Museum
The Woodlands Children's Museum is a 501(c)3 nonprofit organization dedicated to educating, empowering and exciting children and their families in lifelong learning and discovery. The Museum also provides multi-ethnic and multicultural experiences encouraging children to celebrate and embrace cultural and global differences and strengthen common bonds. Year-round, hands-on activities – from reading and art to science and magic – are all intended to make a positive difference in the life of a child. The museum also offers free admission to military personnel and their families and is a proud member of the Blue Star Museums program. woodlandschildrensmuseum.org.